Location
Center for Healthy Communities Los Angeles
1000 Alameda Street
Los Angeles, CA 90012
Refund policy
Refunds up to 30 days before event
Description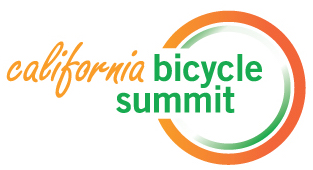 Scheduled for October 15-17th at the Center for Healthy Communities in Los Angeles, the summit welcomes everybody who works for more equitable, inclusive and prosperous communities where bicycling enables more people to live joyful and healthy lives. Expect dozens of presentations, workshops, roundtable discussion, social events, bike rides, and walking tours with an amazing diverse group of people from around the state and around the world.
The California Endowment's Center for Healthy Communities is located on the outskirts of Chinatown in Los Angeles, just two blocks from Union Station. It is easy to access from LAX or Burbank Airport and of course by train from anywhere in California.
Lodging options are plentiful within a mile radius, including the Metro Plaza Hotel across the street and the DoubleTree by Hilton.
This year's theme is about the intersections in our work: the physical intersections in our communities that should be safe places to traverse and converse instead of the hazardous injury hotspots they too often are; and the theoretical intersections that define how we each approach bicycling via other issues, such as land use and housing, other forms of mobility, how race and class have impacted and continue to impact transportation justice, and the urgency of climate change. We will address all these kinds of intersections in plenary sessions, workshops, bike rides, walking tours, parties, mixers, and community activities. This will be a very inclusive event, with more than 100 free and deeply discounted tickets, and a steering committee dedicated to recruiting participation from across California's diverse communities.
Bicycle Tours are scheduled for Wednesday afternoon, 2:00-5:30 pm and Thursday morning, 8:15-11:50 am. Bike rentals will be available. Donations to our volunteer tour leaders' nonprofit of choice are welcome and appreciated. For more details, see the Summit Program.

#ActiveSGV Campus Tour
Art and Alleys of the Arts District
Bicycle Tour of Santa Clarita - LA's High Country
Downtown LA Walking Tour
LA is Here to Explore Ride
LA River Path: Closing the Gap
For up-to-date information on the event, including links to the fellowship application for discounted tickets, the call for proposals, the program, information on related events and reports on previous events, visit calbike.org/summit.