2019 Bridges to Manhood Conference
Description
The City of Minneapolis Health Department in partnership with Voices of Effective Change, Inc. presents the 5th annual Bridges to Manhood Conference. This conference offers an opportunity across generations and cultural communities for young men of color to tell their stories, and the stories of others, to think about the way society sees them. As an opportunity to change the narrative, we believe in the power of young men and boys of color, and we are creating safe spaces for them to convene and live in their truth.
Free breakfast and lunch will be provided.
Fathers bring your sons and nephews! Mentors bring your mentees! Teachers bring your male students!
Breakfast and Registration open at 8:00 AM; conference starts at 9:15 AM.
---
Agenda
8:00-9:00am: Registration, breakfast, and resource tables
9:15-9:45am: Conference begins, welcome, and musical performance
9:45-10:15am: Keynote Speech
10:15-10:30am: Transition time
10:30-11:15am: Workshops, 1st session
11:15-11:30am: Transition time
11:30am-12:30pm: Lunch and Tie Tying Ceremony
12:30-12:40pm: Transition time
12:40-1:25pm: Workshops, second session
1:25-1:35pm: Transition Time
1:35-2:15pm: Closing Words of Wisdome and Door Prizes
---
Keynote Speaker:
Kasim Abdur Razzaq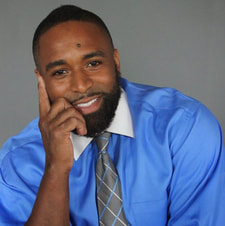 Kasim is a native of St. Paul, Minnesota. He has served the twin cities and surrounding areas for more than 15 years through his work in social services and education. He is accomplished in the areas of research, workshop facilitation, service delivery and public speaking. Kasim holds the professional license of LICSW, which he uses to support individuals, couples, families and communities with Psychotherapy services. In all capacities of his work Kasim brings alternative perspectives, fresh strategies and clarity of vision that empower clients to reach new milestones in their growth and development. Kasim is passionate about social justice and institution building.
---
Bridges to Manhood MC: Andre "Debonaire" McNeal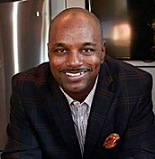 Andre "Debonaire" McNeal is a 48 year old, Southside native of Chicago, IL, now living and working in North Minneapolis. As a father of four (three boys and 1 girl), he is dedicated to the wellbeing of our youth. As a former volunteer radio personality at KMOJ 89.9 for eight years, he coined the phrase, "Leave it on Debonaire's doorstep." And there began the "Doorstep Foundation." Since moving here, he has served Minneapolis and St. Paul in both a volunteer and entrepreneurial manner having promoted, produced, and hosted a number of events over his twenty three year career. He is quick to remind us that he is a "fan of people." Debonaire serves on the Governor's MLK Day council, he is certified in restorative justice practices for our youth, and has volunteered for countless adult and youth programs to help prevent and/or engage girls and boys of color to make better choices in their daily lives.
He frequently asks the question, "where are the mentors?" when he speaks. Challenging us all to look within ourselves and work with our local schools, churches, and professional organizations to play a role helping to shape the minds and hearts of future scholars, our future leaders of our communities.
---
Special Performance by Grammy-elect singer, Jovonta Patton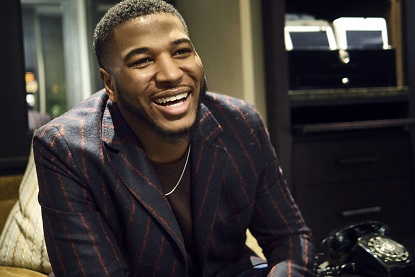 Jovonta Patton is a #1 Billboard chart topping singer, songwriter, producer, radio personality and Speaker. His work doesn't stop in the field of music; he is also an advocate for gang and gun violence prevention. Jovonta's biggest achievement is his two daughters, Ella & Zoey Patton, with his beautiful wife, author Symone Patton. Jovonta has had the opportunity to sing one-on-one with Stevie Wonder & Beyoncé. He also made history by being the first gospel artist to debut at #1 completely independent on Billboard Top Gospel Albums. Jovonta's goal is to continue to be massive light in the dark place.
---
Workshop Descriptions
Know Your Rights

This is a workshop that will provide information about what your rights are, as well as suggestions on how to interact with law enforcement and avoid being harmed by them.
From Streets to Success

Second chance at its best! Come learn how to turn life's lemons into lemonade and how to stay on the narrow path to success by avoiding unnecessary detours. You do not want to miss this workshop!
Sports & Health

So, you got game?!? This workshop will teach you the importance of balance, focus, and healthy living all while winning.
Hip Hop and R&B

This Panel will pull from the knowledge of local hip hop artists to discuss the historical origins of hip hop and its influence and impact on urban and youth culture. Panelists will draw connections between hip hop and nonviolent collective civil disobedience, discuss how it can be utilized as a form of violence prevention, and reference examples of how it empowers individuals, builds community, and contributes to a culture of resiliency. Questions like: What's the purpose of the Artist in hip hop music today and does it make a difference? Who actually controls hip hop culture and music, the artist or the industry? Come through and find out TRUTH!
Entrepreneur and Careers

This workshop will lift and inspire young men to pursue their passion, hone their gifts, network, and act to fulfill their dreams!
Facing Fatherhood

This workshop is designed to provide individuals with resources and skills necessary to become the instinctive, responsible, and nurturing fathers they desire to be. It will further validate the unique, important, and essential role that fathers play in the development of their children.
Urban Crisis Intervention

Urban crisis intervention is being able to recognize the signs of distress within the individuals encountered. You will walk away understanding how to reduce the stigmas surrounding mental health and be able to seek the proper assistance needed.