Description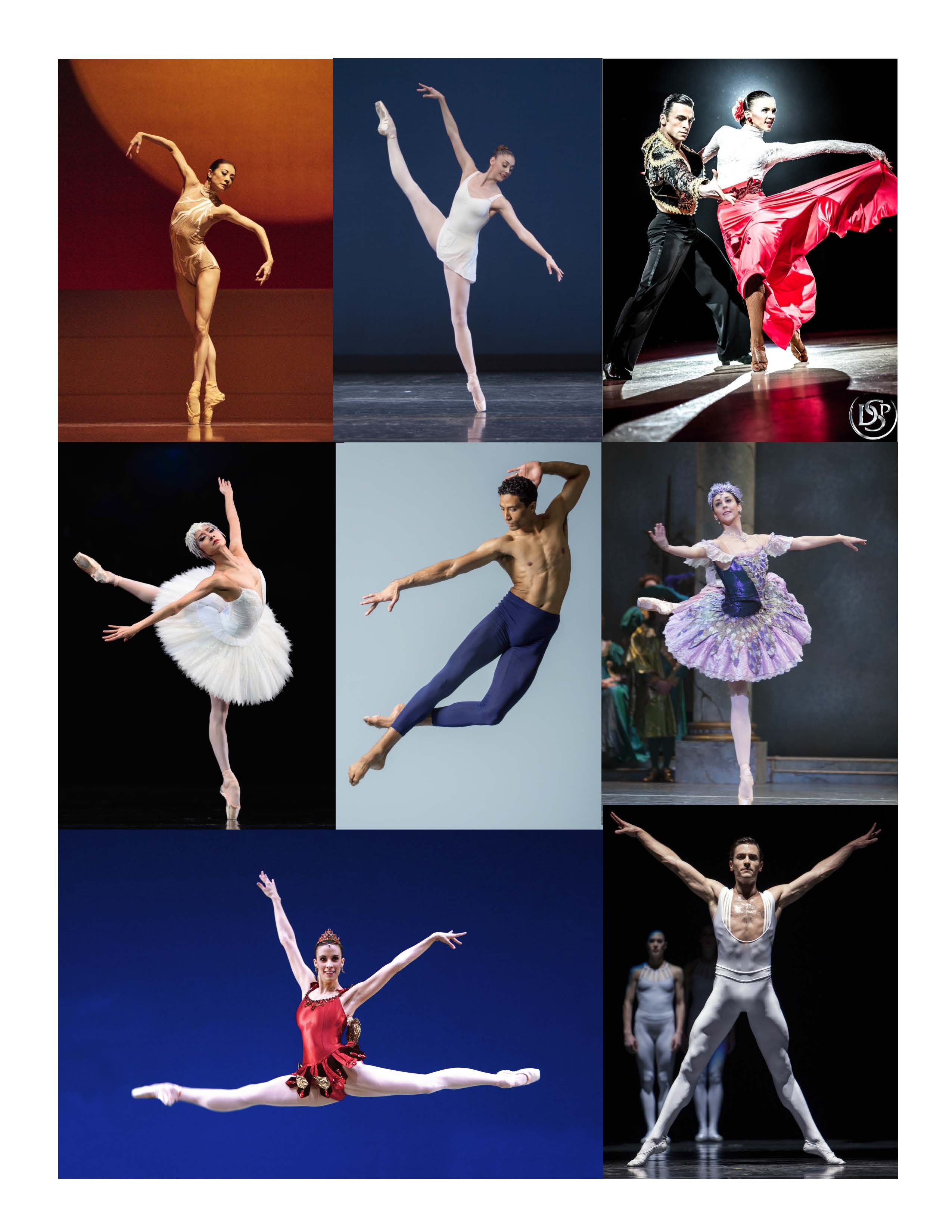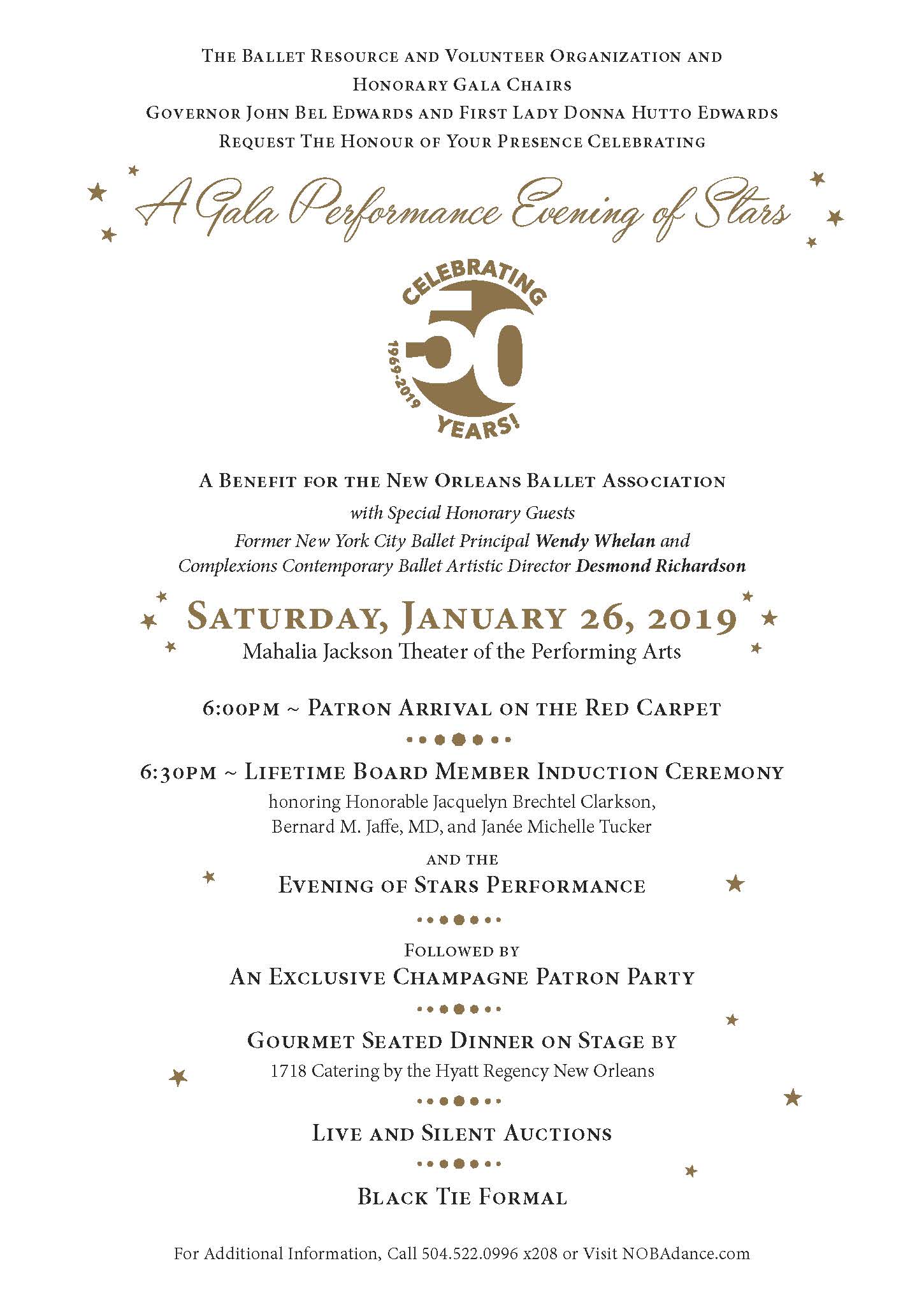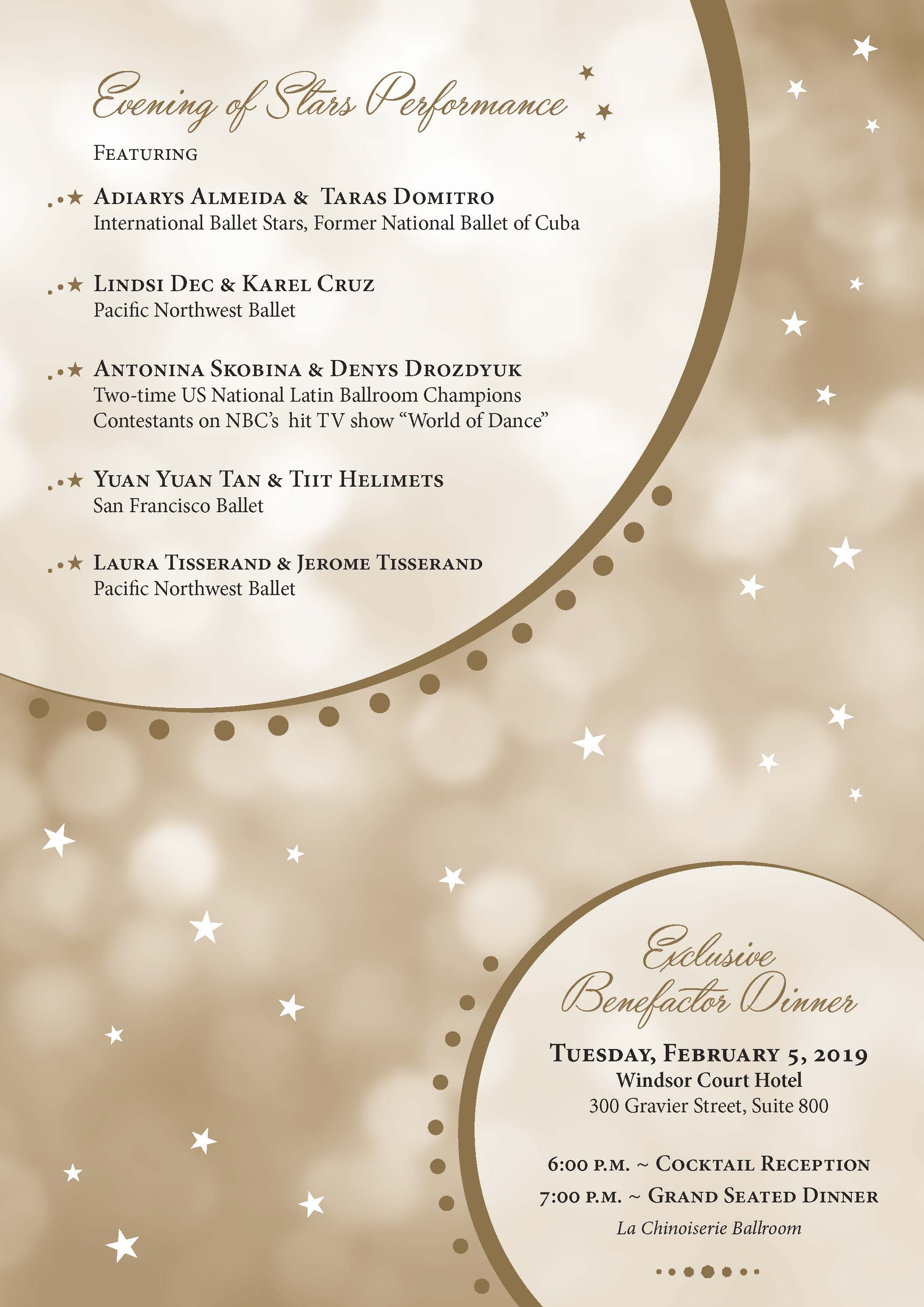 We hope you will join us for a spectactular evening to kick off NOBA's 50th Anniversary and applaud the legacy that has created NOBA's programs, including the presentation of world class performances and over 5,500 dance classes, workshops, and activities each year—all tuition-free. Through this event, BRAVO proudly contributes to realizing the dreams of thousands of youth and enriching our community through dance.
Ticket Information:
All Individual ticket buyers receive First Balcony seating for hte performance and all Patrons receive Premier Orchestra performance seating, VIP Parking and the Post-Performance Reception . *Very Limited Seating
All Benefactors receive admittance to the exclusive Benefactor Dinner at the Windsor Court on February 5; Box Seating for the Performance, Champagne at Intermission at your box with White Gloved Service, the Post-Performance reception, and VIP Parking.