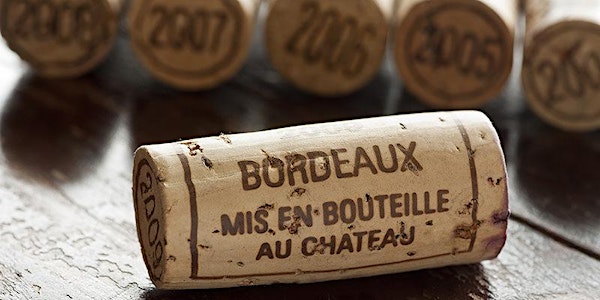 2019 Bordeaux
We have not tasted Bordeaux since the 2016 vintage and with the 2019 futures rolling in, it makes sense to taste this highly-rated vintage!
Date and time
Saturday, September 9 · 3 - 5pm EDT
Location
To be disclosed upon ticket purchase To be disclosed upon ticket purchase Wrentham, MA 02093
About this event
Bordeaux is perhaps the best-known wine region in the world, with elegant, age worthy wines celebrated, and imitated across the globe. For the last two decades, Bordeaux has had a string of vintages that have maintained its reputation for fine wine. The most recent and available of these vintages is 2019 – highly-rated and very well-received. At this event we will delve into a flight of at least (12) wines from the 2019 vintage and assess for ourselves whether it is worth the hype. Along with several superb 2019 wines, we will also share in a selection of artisanal cheeses and breads.
About the organizer
Musings on the Vine was conceived with a few very simple goals. One, to share my passion and excitement of wine with anyone who cares to listen, and by doing so engender similar excitement in others. Two, to strip away the mysteries surrounding the appreciation of wine, making wine tasting, buying and collecting fun and unassuming. And three, to provide a resource for those people who don't necessarily want to become a Master Sommelier, but instead just want to be able to buy something decent to drink with dinner tonight.