Description
Join us for our annual Boas & Tiaras Afternoon Tea. The Fresh Fiction Awards will also be announced during the event!
The day will start with afternoon tea with the attending authors. While everyone is dining on sandwiches and scones, there is a conversation with the Guest of Honor, followed by the Fresh Fiction Awards. A private book signing concludes our day out. There will also be tons of our famous raffle baskets!
We're excited to announce our Guest of Honor will be Sonali Dev, author of stories with a Bollywood beat. Her latest book PRIDE, PREJUDICE, AND OTHER FLAVORS comes out May 7th and it's a contemporary gender-flipped reimagining of the Jane Austen classic set in San Francisco in a politically ambitious Indian-American family (think the Indian Kennedys!). It's a heartwarming romance about two strangers from different worlds that explores family, identity, and the meaning of the word home.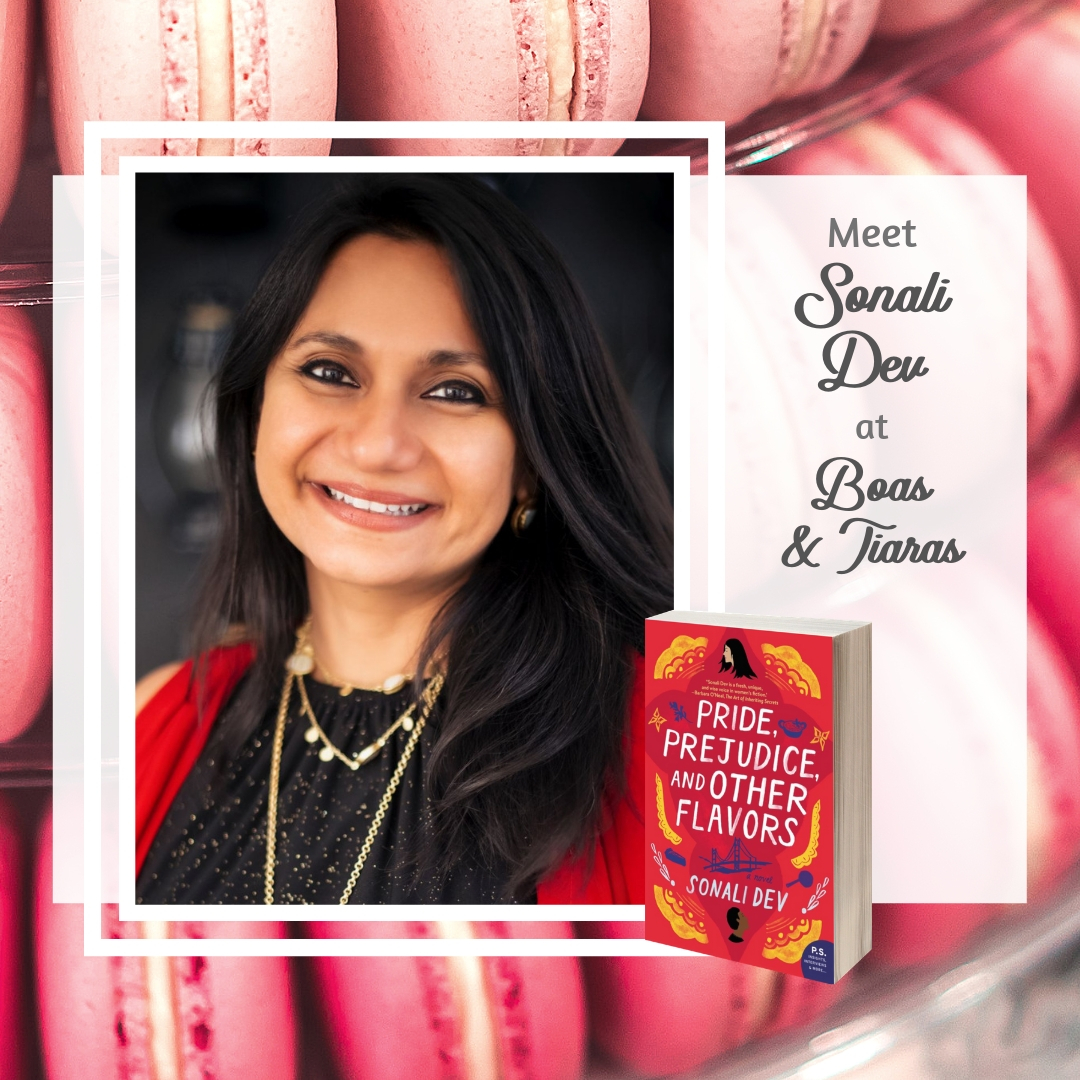 For a full list of attending authors, go to our event site: https://events.freshfiction.com/boas-tiaras/boas-authors/
Remember, tiaras are required -- boas are optional (but lovely)!
Or, pick up a tiara at the Fresh Fiction Pop-Up shop the day of the tea.
Don't miss out on any North Texas events! Sign up for our weekly newsletter.