About this Event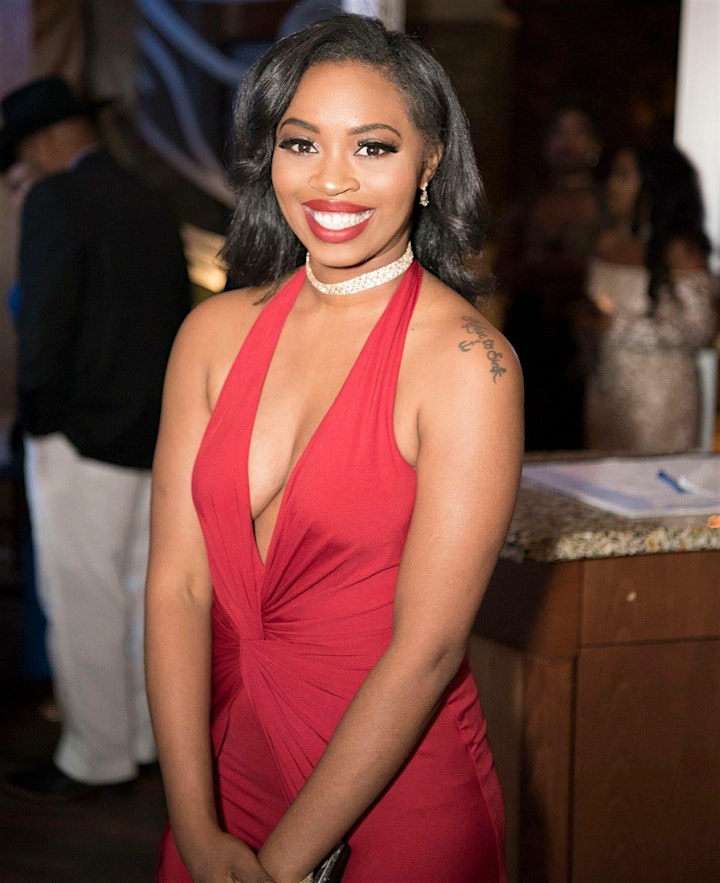 Join us for a night of live jazz, 3 course meal, celebration of Houston's leaders, and the crowing of the 2019 Miss Black & Natural Pageant!
Keynote speaker Catherine Flowers:
Catherine Flowers is a first generation American and a big picture thinker. Currently, she is the CEO of Bread of Life, Inc. a 25-year-old 501-c3 social enterprise. She has more than twenty years of successful nonprofit, government and corporate management experience. Although she is not from Houston, because of Hurricane Katrina she arrived in Texas right in time to advocate and serve thousands of evacuees from New Orleans while serving as the Director of Governmental and Community Affairs for the Lieutenant Governor of Louisiana.
Known by many as a servant leader with moxie, Catherine is not afraid to serve as a catalyst for change. She was responsible for creating and managing the Department of Neighborhoods for the City of Houston. She created the community engagement plan for the Houston Super Bowl 51 Host Committee. She was instrumental in engaging thousands of uninsured Texans to ensure their access to healthcare through the Affordable Care Act. She has created schools, affordable housing and other various opportunities for communities throughout the US. Ms.Flowers has raised millions in capital for constituents. She also works closely with decision makers throughout the community representing non-profit organizations, national and local government, and small businesses. Catherine's advocacy and influence assists in building long-term capacity to provide direct services to communities in need.
Although she has served a gamut of clients, her true passion is advocating for those who cannot speak for themselves. She serves as a board member of several non-profit organizations, a charter school, as well as a court-appointed special advocate.
2019 HUMANITARIAN AWARD NIKKI JACKSON:
Nikki Jackson is an award winning entrepreneur, progressive thinker and the driving force behind many growth opportunities and empowering others to create multiple streams of income. She has served the Houston community as a consummate professional and champion of organizations that are committed innovation, change, and providing solutions.Nikki is originally from Beaumont Texas and has been residing in Houston for the past 19 years.She has created 13 solid business in which 4 of them have reached a six figure income. Nikki is the Founder and President of Living In Pure Silence a Non- Profit Organization for families of Domestic Violence and also Beyond Fostering, a non profit for children in foster care. Because of her huge passion for children she started an all girls home called There's Still Hope, for girls in CPS custody. She is the Co – Founder of The Jackson Group a Global Consulting Firm, and Founder of Teen Talk, a Global panel that allows Teens to have a voice and break the silence. Outside of working in her community raising awareness, she's an Author, Infopreneur, Success Coach, Actress and Business Strategist. Nikki is committed to engaging communities and other organizations in dialogue about how to create viable solutions for the problems that people face daily. Nikki has always been committed to educating,empowering, and the fostering of a strong network. Nikki Jackson is a powerful voice in the community and will continue to blaze trails for the advancement of others.
2019 LEGACY AWARD RECIPIENTS:
NIKKI JACKSON
RICHARD ANDREWS
MARC DAVENPORT
Jerome Love
2019 BLACK EXCELLENCE HONOREES:
2019 Media Of The Year- Amazing 102.5
2019 Natural Hair Salon of the Year Lady Ayri Salon
2019 Female Author of The Year Devyn Nicole
2019 Child Humanitarian Of the Year- Girls On A mission
2019 Male Humanitarian of The Year: The Blacklist Association
2019 Editor of the Year Jo Carolyn Goode - Houston Style Magazine
2019 Pastor Of The Year -Jamail Johnson
2019 Black Brand of The Year- My Degree is Black
International Non Profit OF the Year- EMPOWER 54 (PRINCESS MODUPE OZOLUA)
2019 BEAUTY BRAND OF THE YEAR- MYSTI BROWN
2019 Publicist of The Year- Berry Dynamic Public Relations Agency
2019 Male Radio Host Of The Year - Atum Ra
2019 Female Radio Host of The Year- Amanda Sapp
2019 Black Girl Moment of The Year- Harris County 19
2019 Female Business Owner of The Year- Myi Baker
2019 MALE AUTHOR OF THE YEAR- KENTRELL WRIGHT
2019 Blogger of The Year- Rich Love Society
2019 Model Agency Of The Year- GOOD GIRLFRIENDS
2019 Journalist of The Year : Keandra Tatum Scott
2019 ETIQUETTE COACH OF THE YEAR VERNA CADDIE
2019 Male Business Owner of the Year: Jason Moore Eprint2day.com
MAGAZINE OF THE YEAR MIZ CEO MAGAZINE Jessica Mosely
2019 ARTIST OF THE YEAR QUINCY ALFRED
2019 Mom-preneur of The Year- Tabitha Martin
2019 Salon of the Year: Cache Lux Studios
2019 CHEF OF THE YEAR: KEI KRAVINGS
2019 NATURAL HAIR STYLIST OF THE YEAR- DENKA DOVE CHARLES
2019 HAIR STYLIST OF THE YEAR- KING LO
Press inquiries contact Hello@TheConsutncyPRfirm.com
Sponsorship please contact info@BlackandNaturalPageant.org.