Description
Join us for BioME 2019 Annual Conference on October 17, 1PM-6PM at University of Southern Maine in Portland. Learn about the life sciences industry in Maine, network with biotech and medical device community and receive a copy of BioME 2019 Industry Report!
The theme of this year's Conference is "State of the Industry" and we will start off by sharing key findings from the 2019 BioME Industry Report focused on employment, earnings, establishments, economic impact, investments and other important aspects of this sector. This BioME report will be released on the day of the event!
What to expect:
+ Engaging programming
+ BioME Industry Report release & key findings
+ Key note address by John Konsin, Founder & CEO of Prapela
Maine & The Life Sciences Industry: The Road to Opportunity
How a Med-Device startup won $1M with Maine talent and resources
+ Panel discussion focused on workforce & recruitment
+ ~200 guests expected
+ Expo tables. -- contact us if you'd like to exhibit! Limited space available.
+ Networking reception
Keynote Speaker:
John Konsin, Co-founder & CEO at Prapela, Inc.
A 2x CEO, is the principal founder and CEO of Prapela, Inc., a company focused on supporting infant health with a novel, drug free solution. Konsin is among four contest winners to receive $1 million each for products created to help fight opiod abuse through the Ohio Opiod Technology Challenge. John previously held leadership and executive positions at 4 different Fortune 200 companies and one FTSE 100 company. He has led or assisted in the generation of more than $5.4 billion in revenue and launched over 100 products. For over 35 years he has worked closely with Physicians and leaders in the Pediatrics, Sports Medicine, Pain Management, Ob/GYN and Cardiology. His product and product development experience includes biologics, implants, capital equipment, disposables, durable medical equipment, lab testing, field service and contract manufacturing. Starting out in marketing, John's career led to additional roles in business development, operations, product development, sales and general management. John holds a B.S. in Business Administration from Duquesne University and an MBA from the University of Colorado. Read more about Konsin's success here.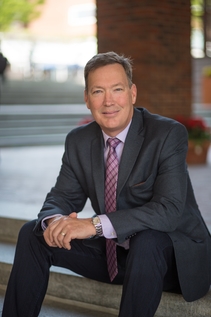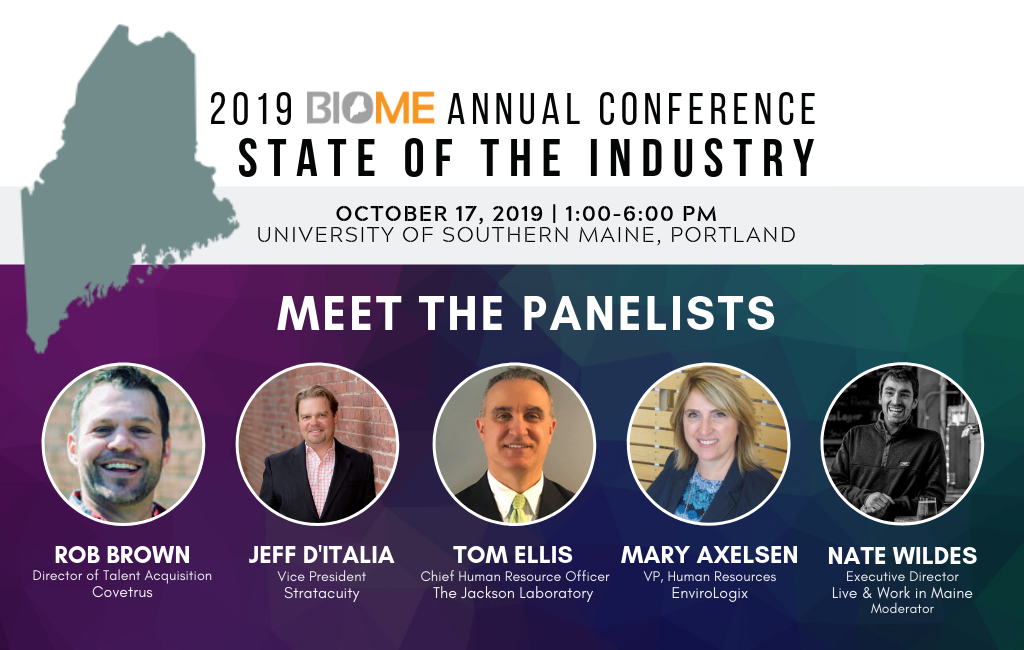 Panelists:
Jeff D'Italia, Vice President, Stratacuity
Over the past 20 years Jeff has been a key influencer and active contributor to the Boston area Biotech and Pharmaceutical community from a staffing and recruiting lens and has played an integral part in hiring over 2,000 life science professionals in that time. Having started his career in Life Science Staffing in 1999 with an established nationwide staffing firm and transitioning to become a partner with a small startup at Stratacuity in Portsmouth, NH in 2006, he has played multiple hands on roles to help his clients hire and succeed in the war for talent. Jeff has worked extensively with companies and candidates on hiring, retention and recruitment which has helped in navigating the various challenges that exist in the competitive New England Life Science arena. He's always relied on a strong hands on foundation in the Life Science sector.

Mary Axelsen, VP of Human Resources, EnviroLogix
Mary Axelsen leads Human Resources, Women in Leadership program, and Inclusion & Diversity for their parent company, Ensign-Bickford, Inc. Prior to EnviroLogix, she was AVP, HR Business Partner, at Unum where she led large-scale change initiatives. She has worked in a variety of industries to include bio tech, financial services, retail, and non-profit. She has her BA in Communications and minor in Women Studies from USM and MA in Organizational Leadership from SNHU. She volunteers for the Olympia Snowe Women Leadership Institute and advises and mentors five girls at Biddeford High School. She is also presenting at the Women in Agribusiness conference in September on the topic of transforming your workforce.
Tom Ellis, Chief Human Resources Officer, The Jackson Laboratory
Ellis joined JAX in 2015 as director of total rewards and human resources systems. Ellis has more than 10 years of experience leading various human resources functions for nonprofit organizations. He previously served as director of compensation for Delhaize America and Eastern Maine Healthcare Systems, compensation manager at MaineHealth/Maine Medical Center, and led various operational teams at MBNA America Inc. Ellis received a BS in Business Administration from the University of Maine and an MBA from Thomas College. He is a resident of Bar Harbor and currently contributes to his local community by serving as the Finance Committee Chair of the board of trustees of the Healthcare Purchaser Alliance of Maine.

Ann Yolish, Operations Manager, Elanco
Throughout her sixteen years working in the pharmaceutical industry, Ann has held roles in Manufacturing, Quality, and Operational Excellence with Eli Lilly, Novartis Vaccines & Diagnostics, and Elanco Animal Health. Ann is currently the Operations Manager for Elanco at the Winslow, Maine, facility. Prior to that, she held the role of Lean Global Change Agent, working across global quality and manufacturing sites. She is a Lean Six Sigma Black Belt and earned APICS Certification in Production and Inventory Management. Ann earned her Bachelor's degree from Purdue University and MBA from Indiana University.
Nate Wildes, Executive Director, Live & Work in Maine, moderator
As Executive Director for Live and Work in Maine, Nate is focused on raising awareness about the career opportunities and world-class quality of life experienced by those of us who live and work in Maine.
A University of Maine graduate who followed employment to the mid-west only to come running back to the Way Life Should Be, Nate knows first-hand how under-appreciated life in Maine is – and how much opportunity there is for our future. Nate is also co-founder of Flight Deck Brewing on Brunswick Landing (the re-developed Brunswick Naval Air Station). The production brewery is open 6 days a week, offering beer, food, and family-friendly events. Also look for cans of Flight Deck beer at your local Maine craft beer store!

Closing Speaker:
Jill Becker, PhD., CEO, Kebotix