Description
The Yukon Research Centre, in partnership with the Yukon Conservation Data Centre, is pleased to present the 2019 Biodiversity Forum on Saturday March 2nd at the Yukon Beringia Interpretive Centre.
The forum is an opportunity to discuss current field projects that assess and monitor biodiversity in Yukon. This is a day for community members and researchers to come together and share information, learn about Yukon plants, animals and special habitats and also acknowledge what areas, species or habitats we need to learn more about. Registration is free, but required. Lunch and coffee are provided (we encourage you to bring your own mug) and posters will be available to view. Please reserve your spot so we can keep track of attendees.
There will be an additional evening speaker on Friday March 1st at the Yukon Beringia Interpretive Centre. Stay tuned for additional information!
If you have any questions, please feel free to contact the event coordinator Jessica Norris (jessica.norris@yukoncollege.yk.ca)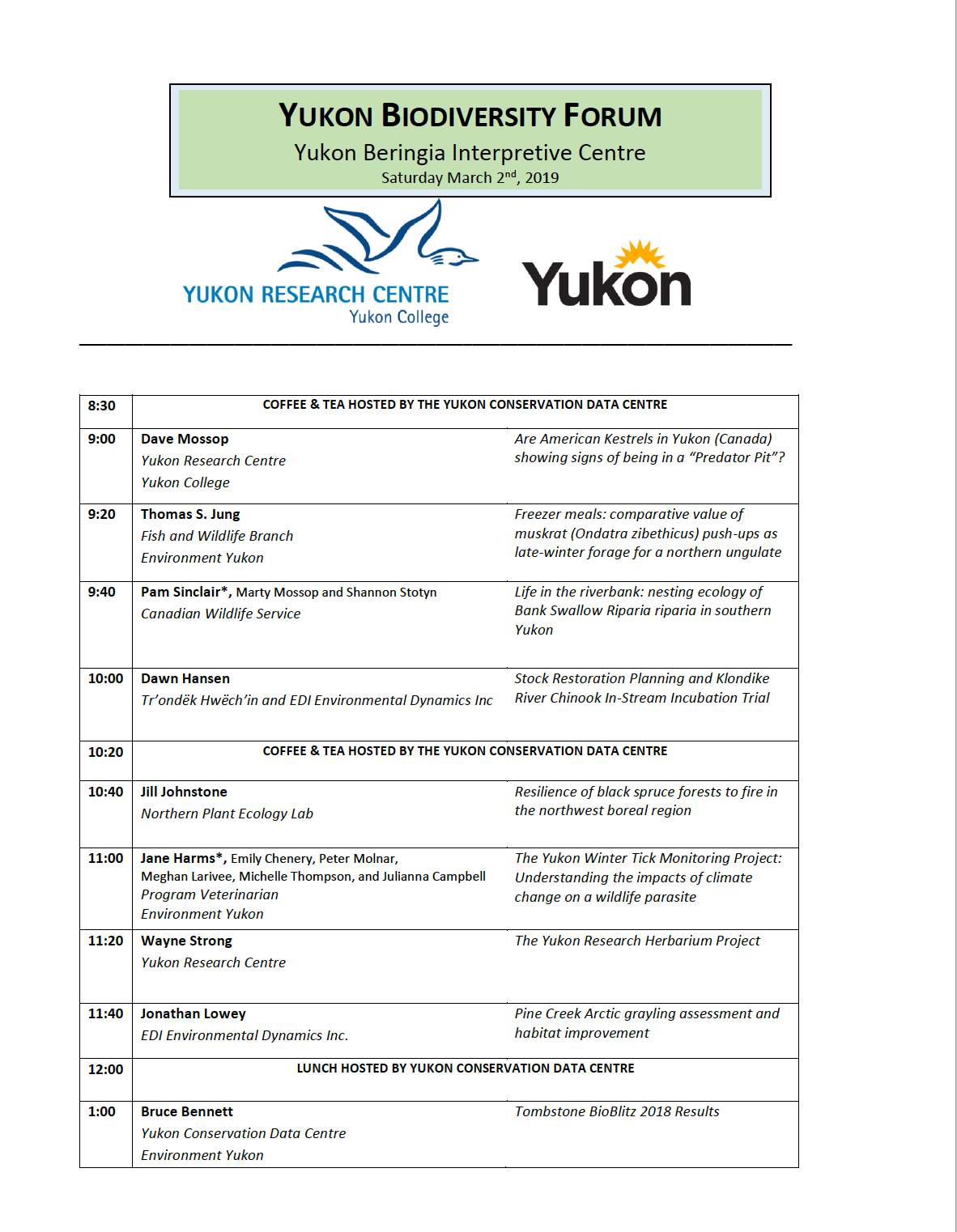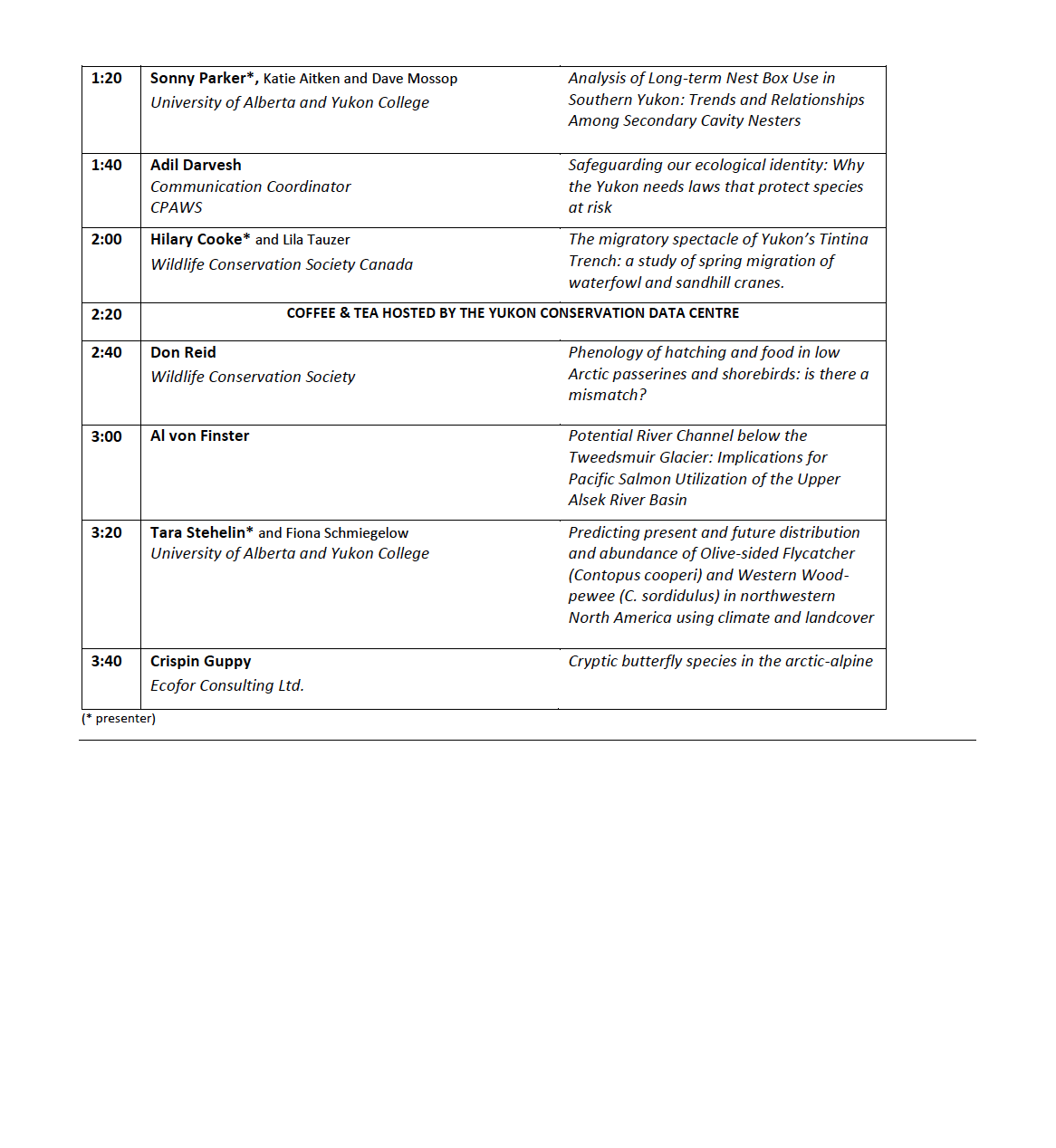 Photo credit: Sonny Parker Photography