2019 Bio pharmaceutical Analytics: Regulations and Validation Live Webina...
Description
Live Webinar 90 minutes Biopharmaceutical Analytics: Regulations and Validation
Webinar Includes : All the training handouts , certificate ,Q/A and 90 mins Live Webinar
Speaker : Ms. Thomas has over two decades of cGMP hands-on industry experience in both pharmaceutical and medical device manufacturing operations.
---
Session Highlighs
Topic 1: BioPharmaceutical Regulatory Requirement Review
21st Century Cures Act

2017 FDA Final Guidance for Labeling Biosimilar Products

ICH Q8

ICH Q10
Topics 2: FDA's Emerging Technology Program
The FDA has been at the forefront of modernizing the way drugs are made, including introducing the Emerging Technology Program.
Topic 3: Validation Overview
Regulatory guidance overview

The product/process life cycle data

Example Protocol review

---



Overview
The primary difference between biopharmaceuticals and traditional pharmaceuticals is the method by which the drugs are produced: Biopharmaceuticals are manufactured in living organisms such as bacteria, yeast and mammalian cells, whereas traditional pharmaceuticals are manufactured through a series of chemical synthesis.
Biopharmaceutical products make up an increasing share of new approvals from the US Food and Drug Administration. Today, biopharmaceuticals generate global revenues of $163 billion, making up about 20 percent of the pharma market. It's by far the fastest-growing part of the industry.
Quality functions are struggling to keep up with the rising demands of regulators, primarily the US Food and Drug Administration. The industry has received an unprecedented number of warning letters and remediation programs in the last five years, and scrutiny is unlikely to decrease. Furthermore, the increasing relevance of global markets (beyond the United States, European Union, and Japan) is adding the complexity of multiple quality standards and regulatory regimes.
---
Why should you attend
Biopharmaceutical companies best positioned to succeed in tomorrow's market will be those that master a broad set of technical and operational capabilities; as well as, ensure adherence to cGMP compliance requirements.
Attendees of this course will gain a clear understanding of the regulatory requirements governing biopharmaceuticals.
This course will also provide a detailed discussion on the topic of validation.
---
Who will benefit
Production

QC Micro

Engineering & Validation

Facilities / Maintenance

Quality Assurance

---



Speaker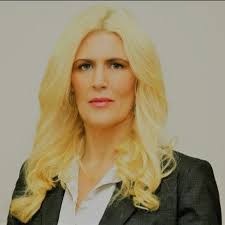 Ms. Thomas has over two decades of cGMP hands-on industry experience in both pharmaceutical and medical device manufacturing operations. Her experience covers all Quality Systems; as well as, all areas of validation; including, process/product validation, facilities validation, CSV and 21 CFR Part 11, test method validation, equipment/automated processes and cleaning validation.
Utilizing strategic thinking, risk based approaches, and Lean principles, she has demonstrated success in steering and managing complex projects within the
---
Ask a question at the Q&A session following the live event and get advice unique to your situation, directly from our expert speaker.
If you have problems registering or have registration questions: email ussupport@worldcomplianceseminars.comor call us Toll Free 844-267-729
---