From 2019, the biggest, gayest StorySlam around! A celebration of LGBTQ+ voices and their true, authentic stories!
About this event
THE BIG GAY STORYSLAM
This event is a celebration of the vibrant and diverse voices of the LGBTQ Community and its allies. Storytellers each share a true, first hand experience in this head to head competition. Some stories will be hilarious, some will be heartbreaking, and all will be fantastic! This installment of the Big Gay StorySlam was presented as the kick off event to the 2019 Scranton Fringe Festival, at the Scranton Cultural Center.
The Mistress of Ceremonies was the amazing, impeachment Queen herself -- Pissi Myles!
FEATURED STORYTELLERS -- Tony Thomas, Michaela Spaid, Erica Smith, Christopher J. Kelly, Curt Parkins, Olivia Butkiewicz & more!
This show is presented by Scranton Fringe as part of its new and ongoing series, "Social Distant-Scene Theatre". We are striving to keep creativity, culture and community alive during this health crisis. If you are a content creator / artist who wishes to join us, please email us directly at ScrantonFringe@gmail.com
TICKETS -- Donation Based (pay what you can)
Special thanks to Voyager Video for their support and recording The 2019 Big Gay StorySlam!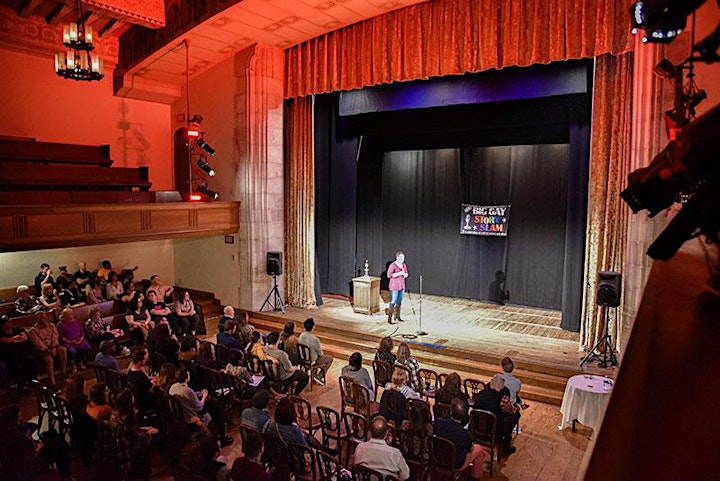 Organizer of 2019 Big Gay StorySlam (digital show available NOW)