Description
Thank you for your interest in being a vendor at the Big Bear Lake 2019 Chili Cook-Off!

Date: Saturday, July 13, 2019
Time: Event Open 11am to 5pm
Location: Bartlett Events Area in The Village, 630 Bartlett Rd
The Big Bear Visitors Bureau is pleased to host our 2nd Annual Chili Cook-Off. This is an ICS-sanctioned world qualifier event open to both professional and amateur cooks with over $4,900 in prize money awarded to the winners!
The event is FREE to attend and we will feature up to 50 cooking contestants, an artisan marketplace, adult chill garden, live music and a kids land. Over 6,500 guests attended the cook-off last year and we are expecting an even bigger turnout this year, from families and visitors to local residents.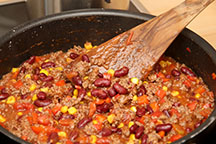 We are seeking Food & Merchandise Vendors to add a kick to our artisan marketplace!
Food vendors who complement chili (i.e. BBQ, hamburgers, hot dogs, shaved ice, ice cream, funnel cakes, vegan/vegetarian, etc). Merchandise vendors who sell unique artisan items (i.e. personal, garden, lifestyle, etc). Mass-produced merch is not preferred.
2019 VENDOR BOOTH FEES & OPTIONS
Food (Pre-Packaged) or Merchandise Vendor - 10' x 10' = $95.00
Food (Pre-Packaged) or Merchandise Vendor - 10' x 15' = $130.00
Food (Pre-Packaged) or Merchandise Vendor - 10' x 20' = $175.00
Food (On-Site Prep) Vendor - 10' x 10' = $95.00*
*For food vendors with on-site preparation, a 20% commission will be assessed on gross sales. This is to be paid in cash at end of event, minus your registration deposit.
For special sizes, please contact the BBVB directly for pricing and registration. Spaces will be assigned by our team based on guest flow through the festival layout. Special requests will be taken on a first-come basis but not guaranteed for anyone. Spaces will be assigned the week or day of event and are subject to change any time.
2019 VENDOR BOOTH REQUIREMENTS
The following are required at time of registration:
Valid TFF Permit
Food Handler's Certificate, if applicable
Seller's Permit, if applicable
Access to water and electrical is available upon request. Propane and whisper-quiet generators are acceptable.
Any fundraising/raffle opportunities at your booth need to be disclosed to us prior to the event to ensure compliance with city and state guidelines. Also note that the city's ordinance prohibits sale of any products with cannabis derivatives so no CBD products can be sold.
An e-mail with contact info and instructions will be sent to you upon registration.
Vendor parking is located off-site within short walking distance. Load-in/out details will be e-mailed to all participating vendors the week of event.
This is a rain or shine event. No refunds will be issued for cancellations, no shows or early tear-downs.
NEW VENDOR APPLICANTS
Pre-approval is required before registration.
Please submit photos of your display booth and products sold by contacting the Bear Visitors Bureau at (800) 424-4232 or visit us at 630 Bartlett Road between 9am to 5pm.
HOW TO RESERVE YOUR SPACE
Click "Tickets" at the top right of this page
Select your vendor type and desired booth size
Complete payment by credit card
Once registered, you will receive an e-mail with confirmation details.
If you wish to pay by check or cash, please contact the Big Bear Visitors Bureau at (800) 424-4232 or visit us at 630 Bartlett Road in The Village between 9am to 5pm.
All vendors must be registered and paid no later than Friday, July 5th to guarantee a space.

We look forward to hosting you and having a successful event for everyone. Happy Sales!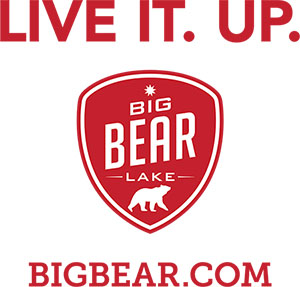 Photographers will be present at the event to photograph/video the cook-off for the Visitors Bureau's use in future marketing for Big Bear. By registering for this event, you consent to the use of your voice, name and/or likeness being used in any and all media without notice or compensation.