Description
Join us on March 12, 2019 as we celebrate East Texas' marketplace role models!
Better Business Bureau proudly hosts an annual awards program to provide businesses and charities with the opportunity to be honored for their outstanding achievements on Tuesday, March 12, in the Green Acres Baptist Church Crosswalk Conference Center.

---
---
Our morning workshop begins at 9 AM and will cover:
Four steps to attracting your ideal customers

Strategies for navigating disruptive change

How to create passionate, vocal fans

Learn to leverage the power of your "because"

How to be different when you seem the same

Igniting more word-of-mouth referrals
To win in business today, it's no longer sufficient to be faster or better at what you're already doing. Leverage change to your advantage.
---
Our luncheon begins at 11:30 am with Program and Awards presentation to follow. Luncheon seats are $45.00. Tickets for both events are $75. Sponsor Tables are available and include tickets for the morning workshop.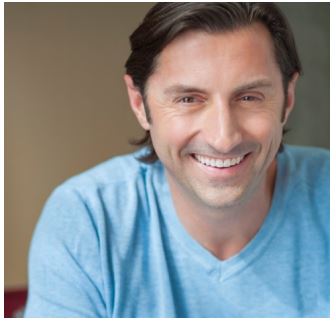 This year's speaker is Gerry O'Brion. Gerry O'Brion creates disruptive change. His keynote address has helped thousands of CEOs, executive teams and privately held companies. He is the Founder of What Big Brands Know® and the creator of the Business Blueprint program. After years as an executive with billion dollar brands, Gerry now uses big company strategies to grow organizations of all sizes. His strategies work in any business regardless of their budget.

Testimonials
GINGER MCLEAN, Spa Director, Walt Disney World Resorts
Gerry brought a whole new dimension on how to differentiate our brand from other brands. We now have a road map on how to position our brand based on the knowledge gained. An extremely beneficial presentation for novices in how to separate yourself from the pack.
ADAM NATHAN, Founder and CEO, Brainbox Consulting
The buzz was just electrifying! You were a huge hit and can't think you enough for your invaluable contribution to what proved to be a very successful event. Thank you so much for helping to kick our event off with a bang and helping set the right tone with our very senior marketing, branding, design and C-suite audience.
RICHARD SMITH, CEO, TradeSmith
Clean, clear, enlightening. The best presentation I've seen.
ERIC SALLEE, President - Progress Street Builders
If I had to pick one word to describe Gerry O'Brion as our keynote speaker it would be 'EXCELLENT'! He listened closely to what we wanted to accomplish and delivered the perfect message to our group.
CAM INGLIS, President, Marble Slab Canada
Insightful, fast-paced, something any business owner would benefit from.
MIKE SLENSKI, VP, Three Daughters Media
I accomplished more in 3 days with Gerry's process than I did in the previous 3 months.