Description

Connecting Badger entrepreneurs everywhere to share ideas and build connections
---
It's the seventh annual Badger Startup Summit * and we are more excited than ever to connect Badger entrepreneurs throughout the state at this highly interactive event to share ideas, exchange experiences and meet new contacts.
At the Badger Startup Summit you will:
Hear from Wisconsin entrepreneurs during the Disruptive (r)Evolution Showcase talk about how their technologies are shaping new business solutions.
Make connections with all the key players in the Madison startup tech scene during the lunch time 1 Million Cups VenFair.
Participate in the MERLIN Pitch & rePlay. Give a business pitch for feedback, or hear pitches from the next generation of Badger entrepreneurs.

Make key business connections and build your network.
---
Schedule of Events
8:00 am Registration opens, continental breakfast

8:45 am Welcome: Badger Startup Summit Co-chairs
Matt Younkle, Forward Festival Chair, CEO Cardigan
Allen Dines, Executive Advisor, WISC Partners


9:00 am Disruptive (r)EVolution Showcase – Part I
Moderator: Susan LaBelle, Faculty Associate, Master of Science in Biotechnology Program, UW-Madison
9:15 am Transforming Waste into Opportunity Joshua Shefner – Founder and CEO, Agricycle
9:30 am Harnessing the power of interaction for impact Jennifer Javornik – VP of Sales, Filament Games
9:45 am Innovating with new tech in the construction sector Chad Eschler – Business Development, Findorff
10:00 am Break

10:15 am Disruptive (r)EVolution Showcase – Part 2
10:15 am On-the-fly wearable allergen detection places food safety in the hands of the consumer Abigail Barnes – Co-founder and CEO, Allergy Amulet
10:30 am Tech innovations in forestry and architecture: creating high value products from low value timber Amelia Baxter – CEO, WholeTrees Structures
10:45 am Using advanced analytics to help oncologists improve treatment effectiveness Eric Horler – CEO, AIQ Solutions
11:00 am Keynote – Revisiting the big disruptive trends, Where are they going? Keith Witek, Senior VP Corporate Development, Strategy and General Counsel, SiFive
11:45 am The Million Cups VenFair – In the South Atrium
Welcome and Introduction Joey Frayne, 1 Million Cups Madison
Lunch is provided by VenFair Sponsor/Hosts at the various food stations distributed around the Atrium. Graze for small bites while you roam the VenFair
1:30 pm The MERLIN Pitch and Re-Play
Welcome and Introduction Susie Younkle—Program Director, MERLIN Mentors
Our signature pitch session returns in partnership with MERLIN Mentors. 20 tables, 20 entrepreneurs. Each starts at a different table of 5-8 attendees. Rotate to the next table every 15 minutes
Logistics and Expectations Dennis Barnum—MERLIN Mentors
3:15 pm Pitch Wrap-up Dennis Barnum
3:30 pm Concluding Remarks/Adjourn
Allen Dines, Matt Younkle
Follow us on social media @badgerstartup
Thank you to our sponsors:
Baker Tilly, Findorff, Kollath Accounting, MadREP, Makin' Hey!, Murphy Desmond, Propeller Health, University Research Park, WARF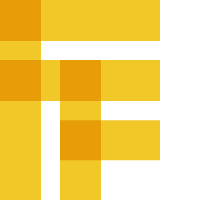 This event is a part of Forward Festival 2019.
Access to this event is included with your Forward Pass, but you will still need to register here using the promo code provided in the Forward Pass purchase email to get your free ticket.