About this Event

The Atlanta Mother Daughter Retreat is an annual, all-inclusive retreat held at the beautiful Lake Lanier Island Resort for mothers, daughters, grandmothers, aunts, nieces, godmothers, mother-in-laws, daughter-in-laws and special friends.
We have designed a 3 Day 2 Nights mini-vacation for you and your love one to come together to nurture your relationships with no interruptions this Labor Day weekend August 30th to September 1st 2019
Your Mother-Daughter weekend will include
Delicious Meals
Lodging
Crafts, Workshops and Activities
Speakers and Entertainment
Everything has been carefully thought out to give you and your daughter an incredible bonding experience.
This three day all- inclusive retreat happens once a year and is limited to only 50 mother-daughter pairs to ensure it's personalized and intimate.
WHY ATL MOTHER DAUGHTER RETREAT?
#1 - Mother-Daughter Time
When was the last time you retreated away with your daughter (or mother)?
We offer time set aside and guarded to nurture your mother-daughter relationship with no interruptions. The responsibilities of life combined with motherhood can create a busy and overwhelming lifestyle. We provide a solution that won't let your mother-daughter relationship suffer.
#2 - Safe place to be inspired, communicate, contemplate, and reflect
The quality of your retreat experience is built on our belief in good customer care. The needs of you and your family are important to us. We've ask moms what their biggest relationship concerns are, and we've provided a retreat to address these concerns and enhance quality of life.
#3 - Fellowship with other mothers, daughters, and professionals
The ATL Mother Daughter Retreat creates an environment with a community to support you. The intricacies of the mother-daughter relationship are vast. Different experiences create different outcomes. Sometimes in life we need solutions, or simply need others to help celebrate our happiness. Our community and retreat experience can help.
Here's what other mom's had to say about the ATL Mother Daughter Retreat
This retreat is for you if:
You want to renew and strength the bond you have with your mother/daughter.
You want to step away from the busyness of life and disconnect to reconnect with yourself and your mother/daughter.
You want to meet other mothers/daughters outside of your usual community in a safe environment.
You want to encourage your mother/daughter to develop healthy lifestyle habits and self-care rituals.
You want to have one on one time with your mother/daughter.
You want to learn more about creating a legacy for your family.
You want to do it all at a luxury 5 star accommodation at one of the most beautiful resorts in Georgia. Lake Lanier Island Resort
This retreat is NOT for you if:
You want a cheap getaway. This retreat is high-end so that you can really focus on enjoying the experiences together.
You want to be left alone to do your own thing. While there will be limited free time throughout the weekend, this is a scheduled retreat with group activities planned.
You're not willing to trying something new. This retreat will open up discussions and may introduce you to some activities you haven't tried before.
Your not willing to do the work. This retreat will give you the tools to implement healthy changes when you return back home but you have to be willing to do the work.
You are negative and toxic. This retreat will be full of inspiration and positivity.
Former Keynote Speakers Mother Daughter Duo Marcella Williams & Gabrielle Jordan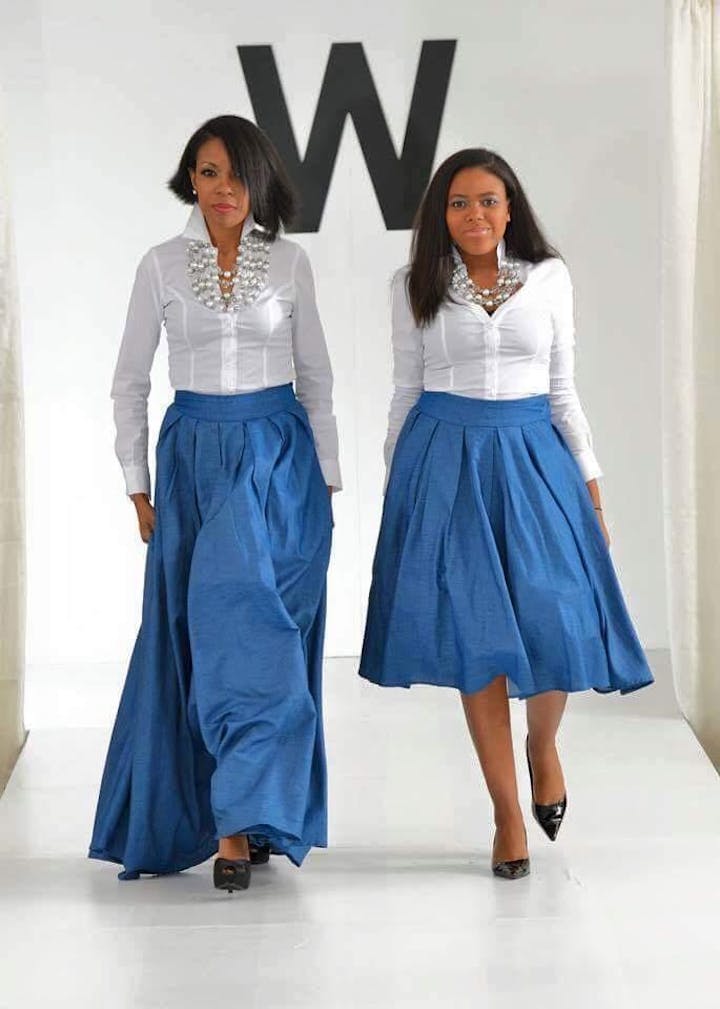 ACTIVITIES
Zip Lining
Horseback Riding
Swimming @ Water Park (with slides & large wave pool)
Mother/Daughter Mini Photo Shoot w/Professional Photographer
Mommy & Me Cooking Class
Mother/Daughter Spa Time
Picnic Pontoon (Friday only)
Double Dutch Contest
Hiking
Yoga on the Lake
Beach Volley Ball Game
Bonfire
Morning Power Walk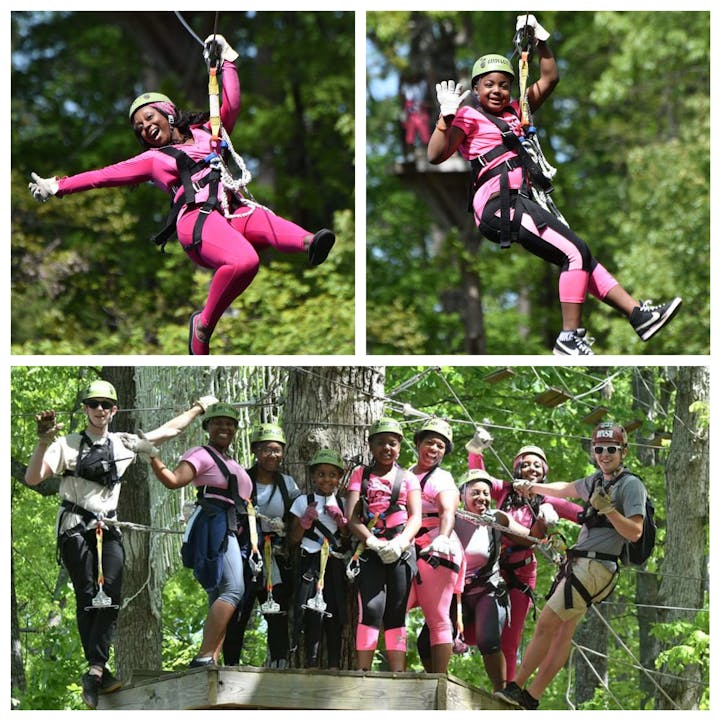 WORKSHOPS
Vision Board Workshop
It's All About Etiquette
How to Communicate Effectively with Your Daughter /Mom
Glam Make-Up Workshop
Bath & Body Product Workshop
Smart Women Finish First
Raising An Entrepreneur
Self-Defense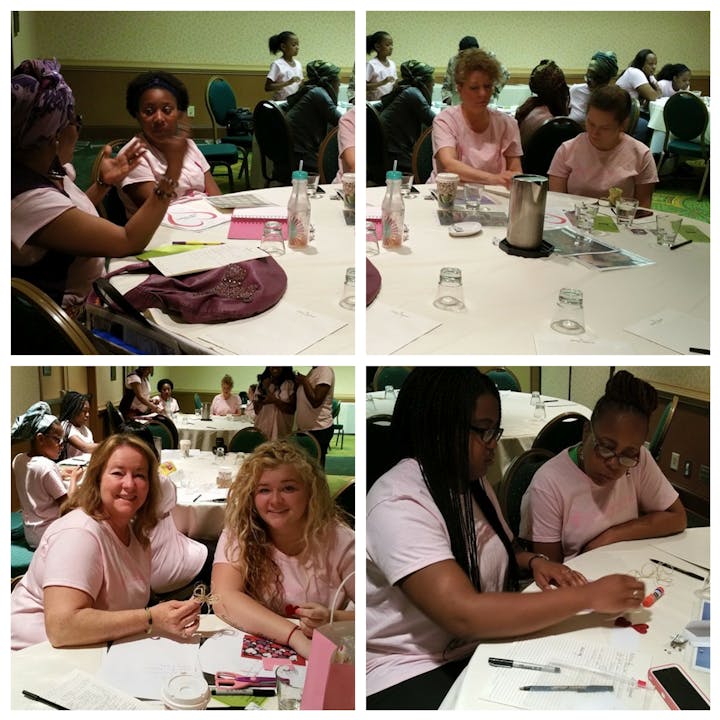 Meet the Founder & Host
Edeline Francois-Dryden, owner of Dryden Tax & Accounting Services and Founder of International movement of Women Entrepreneurs Rock (WE Rock), is a blessed single mother of 3 beautiful children (Berto, Noah & Amya).
The responsibilities of life combined with motherhood can create a busy and overwhelming lifestyle. Edeline knows first hand how challenging, yet rewarding, it is to be a working mother.
Through her experience, Edeline has learned the secrets of work-life integration and shares her techniques across the country. Her passion to help other mothers connect with their children, especially daughters, led her to create the ATL Mother Daughter Retreat.
"It is extremely important to nurture a mother-daughter relationship with no interruptions. This is why the ATL Mother Daughter Retreat is so necessary." explains Edeline.
Edeline and her daughter, Amya, are excited to share this amazing experience with you and your daughter(s), grand-daughter(s), god-daughter(s), niece(s) or young girl mentee(s).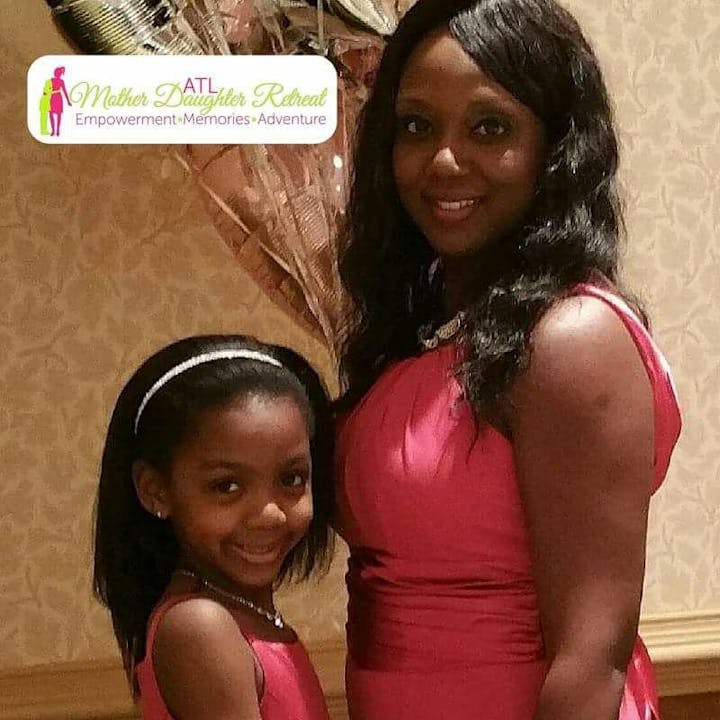 ATL MOTHER DAUGHTER RETREAT INVESTMENT
The cost to attend this years retreat is based on private or roommate style occupancy and the age of your daughter(s).
Here's what 's included in your all inclusive retreat
6 Delicious Meals (2 Breakfast, 2 Lunches & 2 Dinners)
Lodging (Roommate or Privacy Style Occupancy)
2 Activities (Select from activities above)
4 Hands on and interactive Workshops (Select from activities above)
Beautiful photos taken of you and your daughter throughout the weekend.
Meet & Greet Pool Party Reception on Friday
Formal Red Carpet Reception with Keynote Speakers on Saturday
All taxes and resort fees
Access to private Facebook Group to connect with the other mothers/daughters prior to the retreat.
This retreat is about connection. Reconnecting with yourself, your daughter, your mother, nature and a group of like minded women. All you need to secure a spot for this life-changing weekend is $100 (per person )
Payment Plans are available. See Frequently Asked Questions for more details.
For a limited time only, purchase our Sterling Silver Mother Daughter Diamond Bangle. The perfect gift that symbolizes the special bond between you and your Mother/Daughter.
Handcrafted solid Sterling Silver bangle with 2 hearts, each with 1 diamond .02 & .01 ct
Open-bangle design fits most wrist.
Inscribed on the band with the heartfelt inscription, "The Love between a Mother & Daughter is forever."
Comes in a gift box and black velvet pouch at no additional charge.
FREE shipping
Satisfaction Guaranteed. Exchange in 30 days for quality issues only.