2019 Asia VR & AR Fair & Investment Summit (VR&AR Fair 2019)
Description
2019 Asia VR&AR Fair&Summit (short for: VR&AR Fair 2019)
Date: May 9th - 12th, 2019
Venue: Area A of China Import&Export Fair Complex, Guangzhou, China
Covered an exhibition area of 30,000m2, with 1000+ booths and more than 500 exhibitors, VR&AR Fair 2019 provides a real perspective on the state of global industry, future trends, business opportunities and innovations via an assortment of high-powered programs and a quality showcase of red-hot technology and cutting-edge solutions!
Concurrent Activities:
1. VR/AR Summit Forum
2. VR/AR High-end Technology and Products Press Conference
3. VR+ Two-Dimensional Show
4. Investment Project Show & VR/AR Matchmaking Meeting
5. Industry's Most Authoritative Awards Ceremony & High-end Dinner
Exhibition Scope:
--VR/AR Hardware Equipment: output/input equipment, data equipment, tracking equipment/equipment, location system and other tracking device, etc;
--VR/AR System Equipment: immersive VR system, desktop VR system, AR system, distributed VR system, etc. Visual sensor, auditory sensor, information processing system, etc;
--VR/AR Technology: 3D output technology, environment modeling technology, 3D sound simulation technology, human-machine interaction technology, physical simulation technology, life-time collision detection technology, etc;
--VR/AR Production Equipment and Accessories: VR system, super computer, screen, micro projector, video processing chip, sensor, optical glass, etc;
--VR/AR Game: VR park, VR experience, VR travel, VR/AR drive, VR shooting game, VR modeling game, etc;
--VR/AR Software: modeling software, development software, web3D technology, cult3D technology, VR modeling language, panoramic technique, etc;
--VR/AR Application Solution: vehicle production, equipment production, aircraft and space ship, national defense and military industry, medical treatment, wellness, energy engineering, intelligent city, intelligent education, intelligent tourism, etc;
Concurrent event:
∙ 2019Asia Amusement & Attraction Expo (AAA 2019);
∙ The 10th Asia Theater & Filming Equipment Fair 2019 (Asia Theater & Film 2019);
∙ The 13th China Guangzhou International Billiards Exhibition (GBE 2019);
∙ 2019 Guangzhou International Leisure and Recreation Industry Expo (GILE 2019).
Review of VR&AR Fair 2018: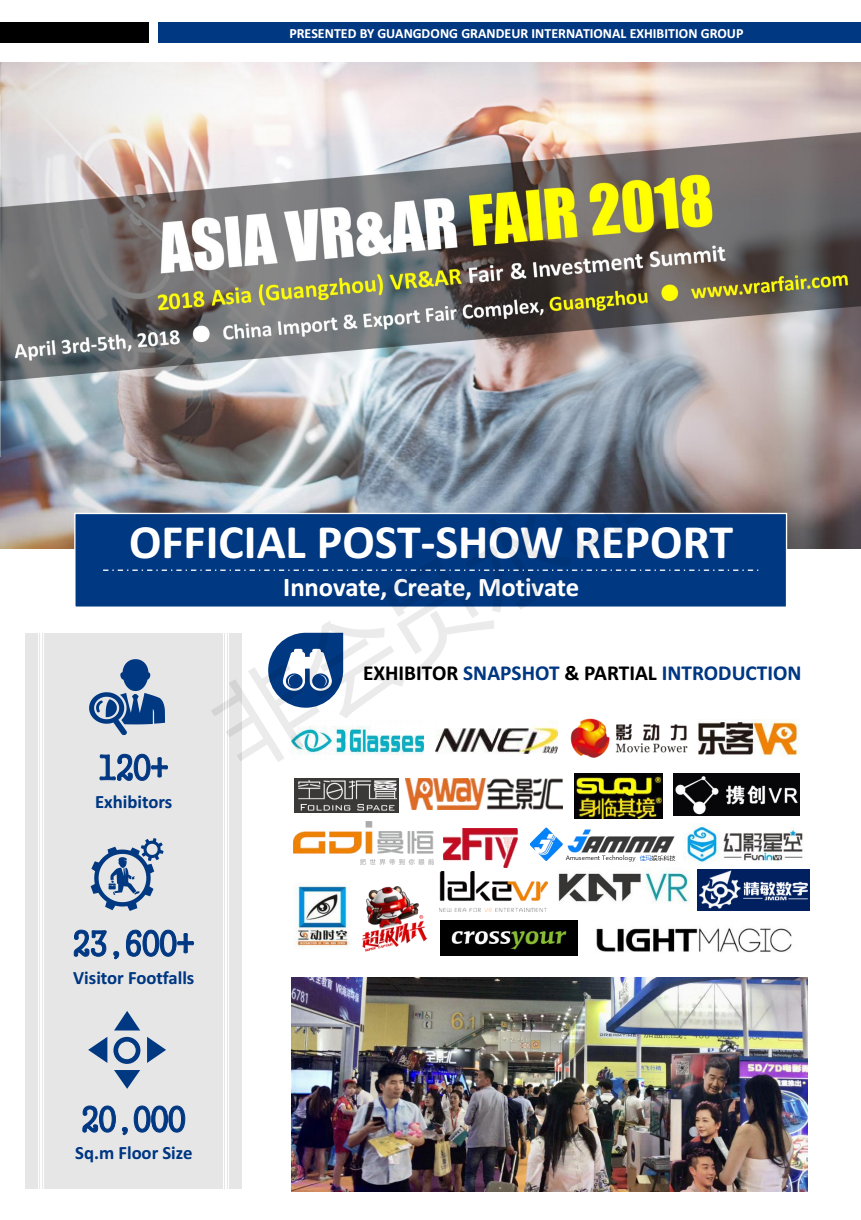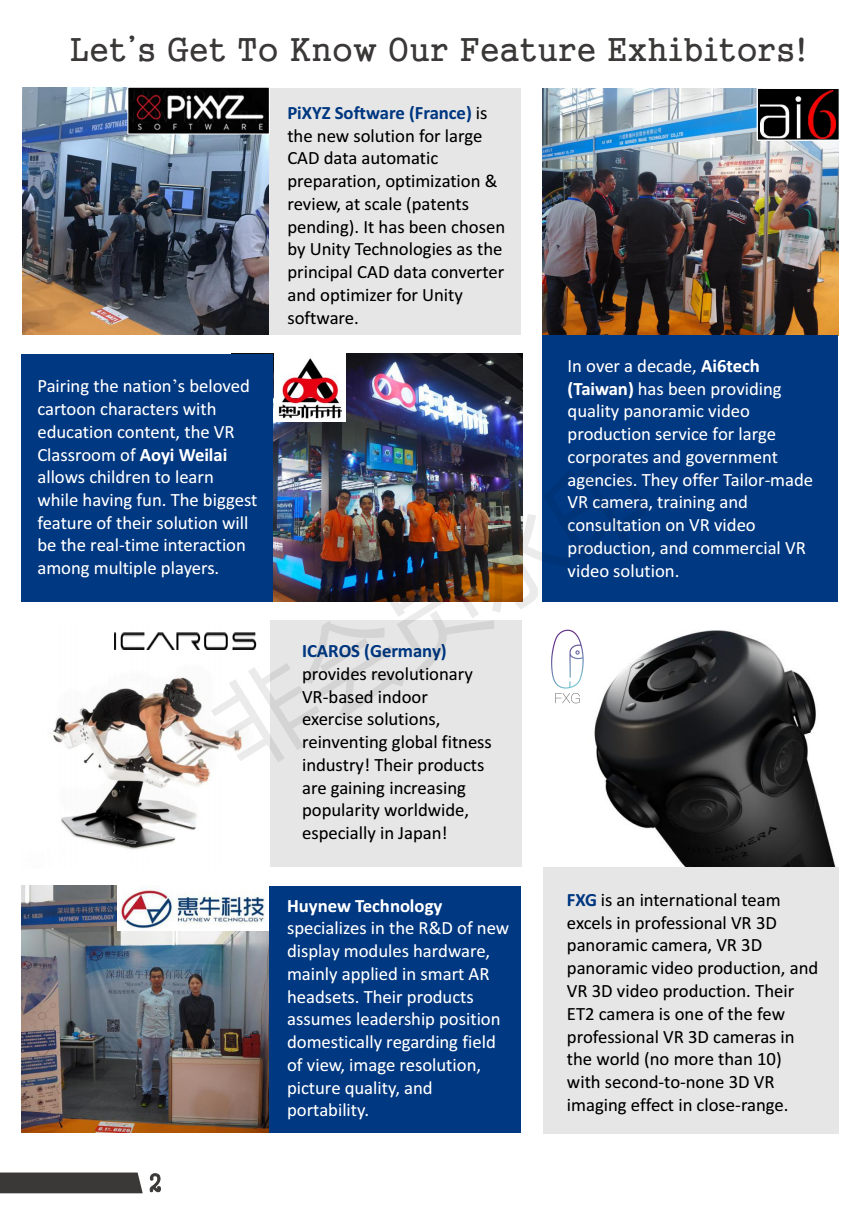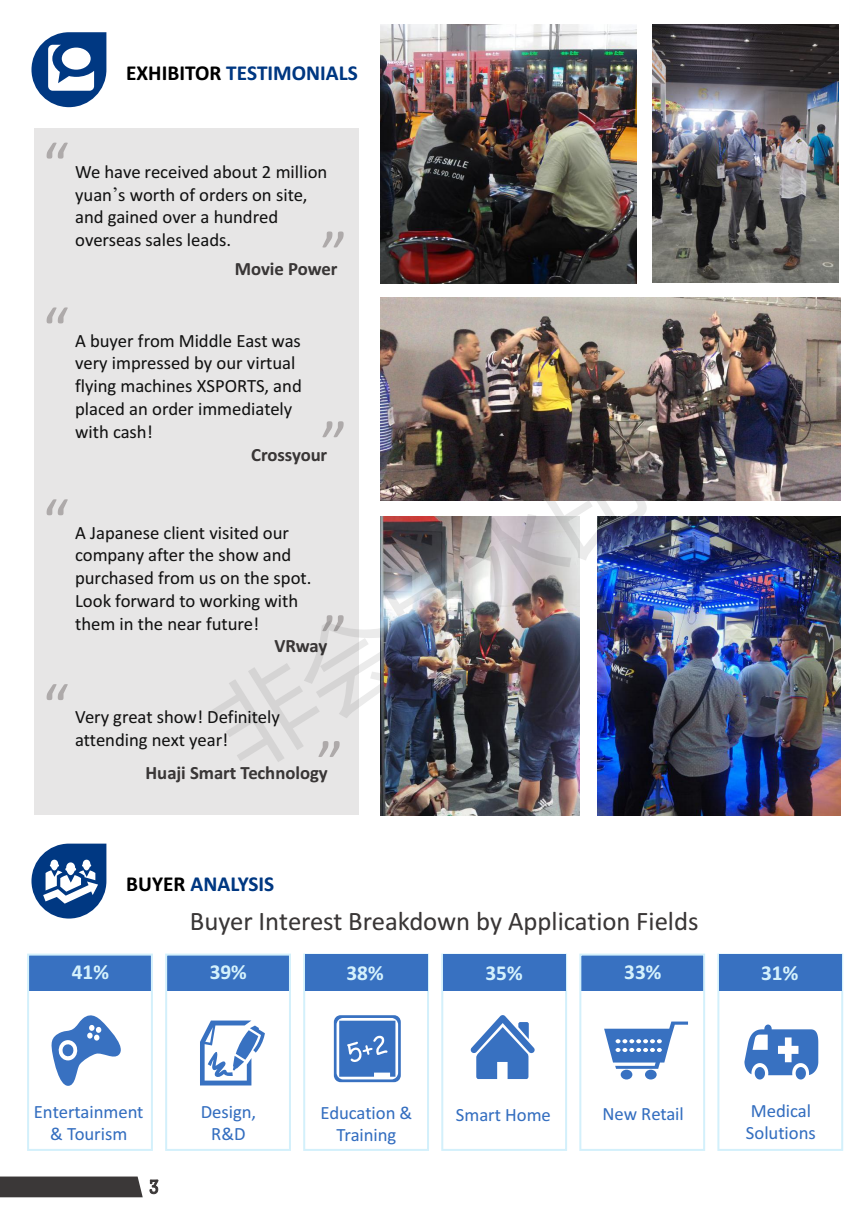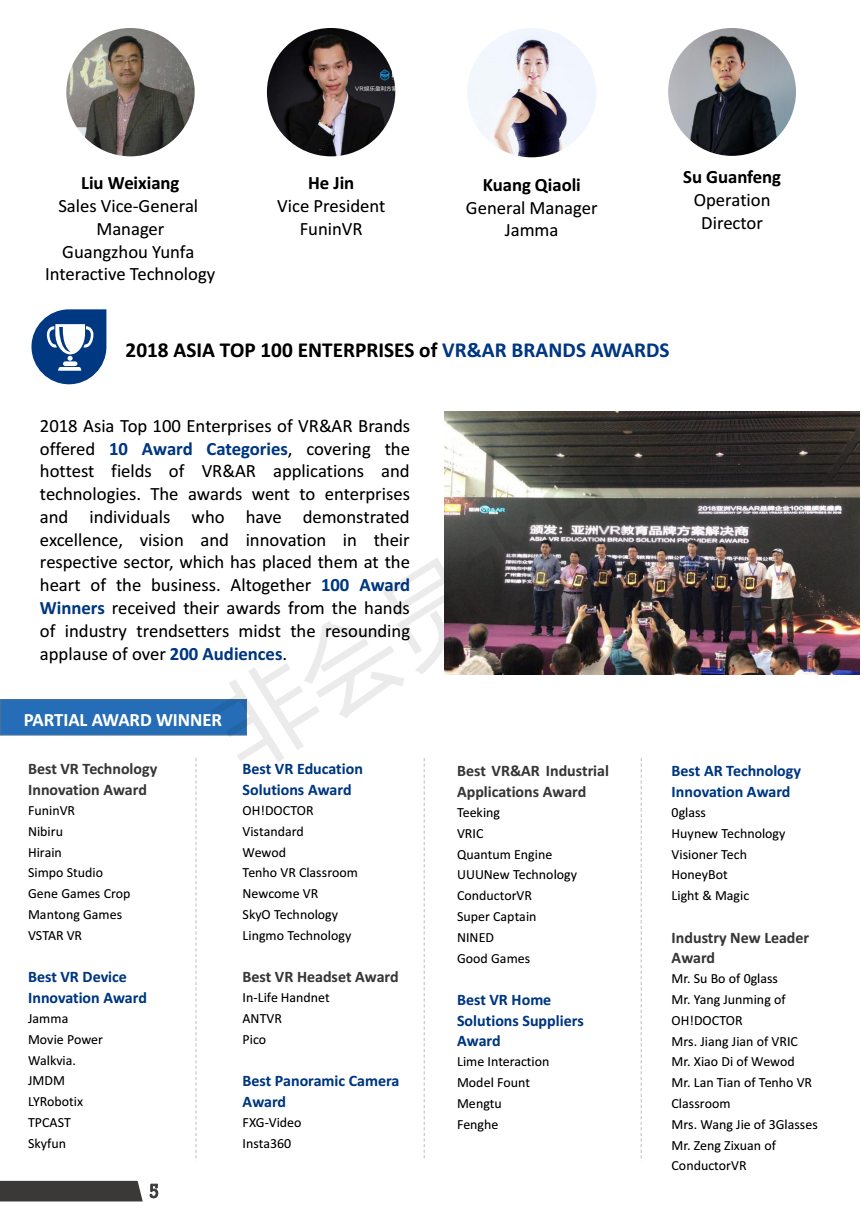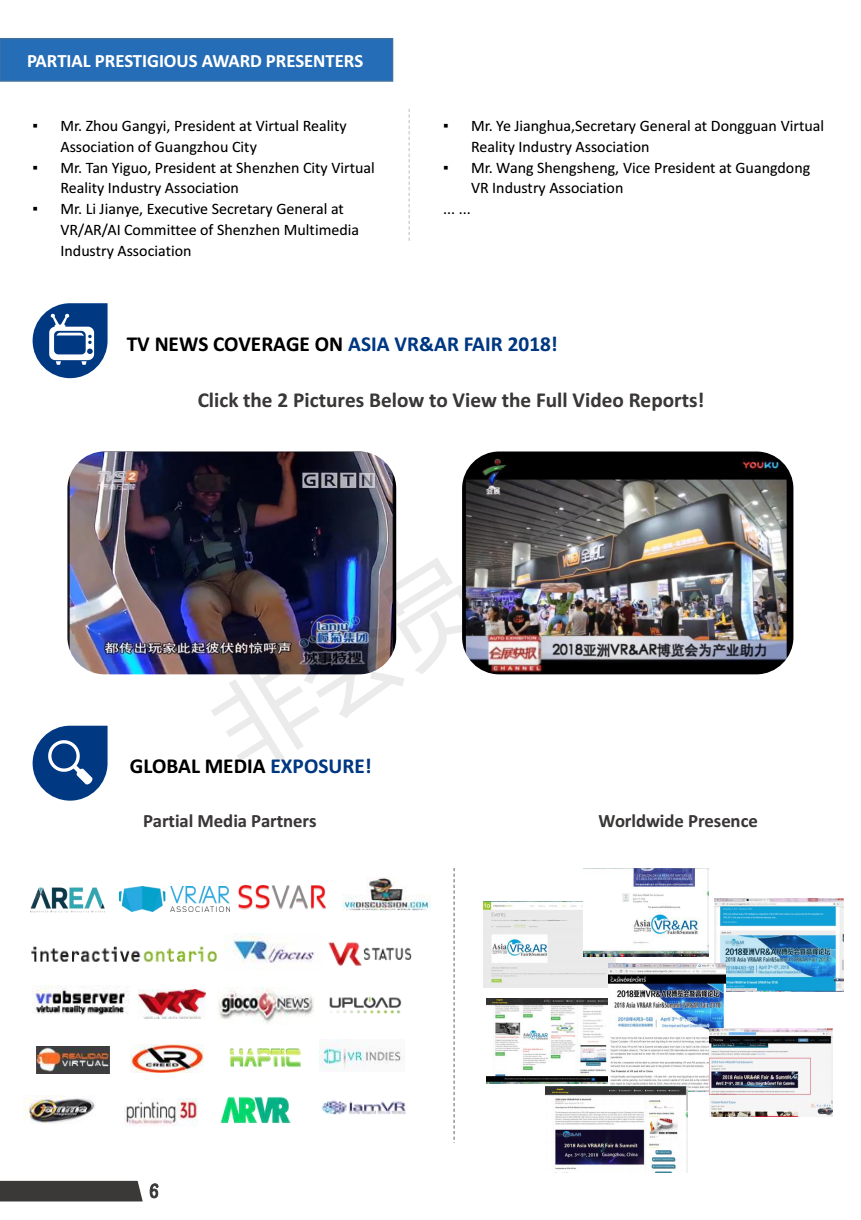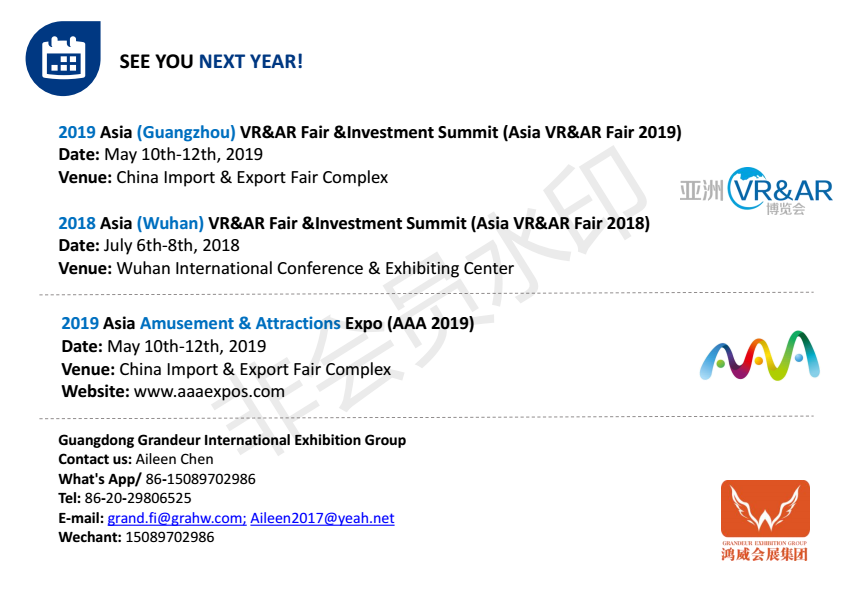 For more details, pls feel free to contact Aileen Chen through E-mail: Aileen2017@yeah.net of Mobile/Wechant: 15089702986