Description
Join us in celebrating the passion, innovation and diversity of Atlanta's arts community at the third annual Luminary Awards.
The Luminary Awards are Atlanta's premier honor for Atlanta creatives, recognizing achievement in leadership, education, philanthropy, community engagement and innovation, a night for our city's civic leaders and patrons to recognize the very best among our own, all hosted by ARTS ATL, Atlanta's home for comprehensive coverage of the arts.
The evening will begin with a cocktail reception with surprise special guests from the arts world followed by a dinner and awards ceremony hosted by Mark Kendall of Dad's Garage and including unforgettable performances from:
Terminus Modern Ballet Theatre, Grammy-nominated singer/songwriter Kameron Corvet, The Atlanta Opera a special composition from the Atlanta Music Project, guests from the Center for Puppetry Arts and more.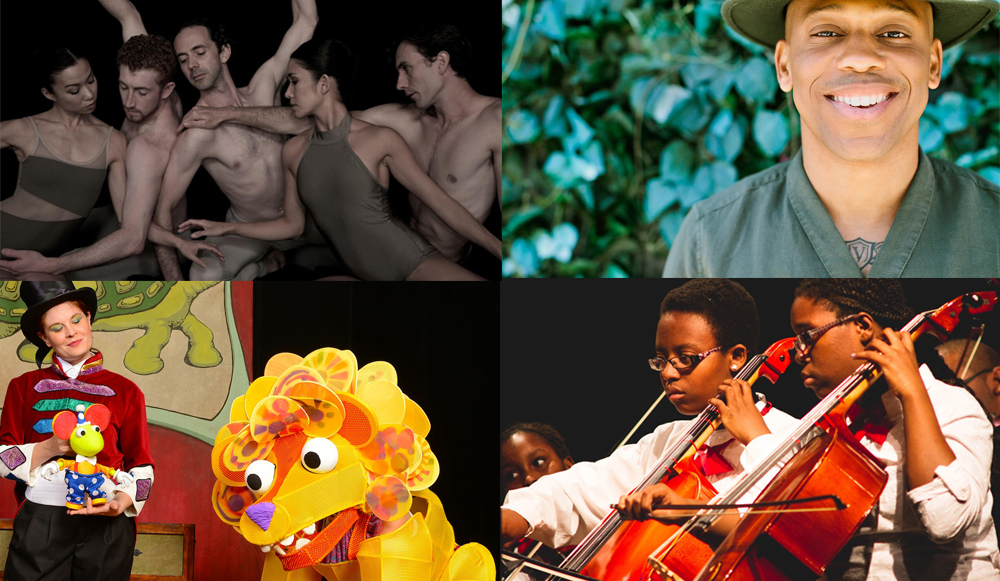 5-6 p.m. VIP cocktail reception
6-9 p.m. Gala ceremony
During the ceremony, we will honor the following award recipients:
Arts Education—Dantes Rameau, Atlanta Music Project
Philanthropic Legacy—Victoria and Howard Palefsky
Outstanding Leadership, presented by Turner—Vincent Anthony, Center for Puppetry Arts
Arts Innovation, presented by THEA—TILA Studios
Community Engagement, presented by Home Depot—The Atlanta Opera, Veterans Program
We also are pleased to partner with Fulton County Arts and Culture to present the Joan Garner Award for Service to the Arts, named in honor of late Fulton County Commissioner, Joan Garner.

---


Join the Host Committee to help us honor this year's award recipients and support ARTS ATL's year-round programs. ARTS ATL is a nonprofit that connects audiences to art by informing and educating our readership.
Host Committee members perks include:
VIP pre-ceremony reception from 5-6 p.m.

Seated dinner during the award ceremony.

Expedited entry to the main event.

Listing in the event program, signage, and recognition at www.artsatl.com.
Host Committee Members:
Jeff Adams, Isabella Alexander, Ashish Bagle, Joseph & Lisa Bankoff, Ken Bernhardt, Melissa Brogdon, Mary Frances Callis, Louis Corrigan, Cynthia Crain-Lee, Margot Dukes, Rachel & Adam Eisaman, Catherine Fox, Marius Hechter, Charlie Henn, Amy & Van Jensen, Philip Juravel, Kara Kennedy, Marissa Kessler, Joe Massey, Vicki Palefsky, Ivan Pulinkala, Leandrew & Cynthia Tabb, Doug Shipman, Ellen Stein, Katharine & Andrew Strahan, James Weis, Cecily Welch, Jared Welsh
Event tickets are tax deductible up to $75 per ticket.
---
If you are interested in becoming a sponsor for the Luminary Awards, contact Laura Moody at laura@peachstatecollective.com for more information.
Organizer of 2019 ARTS ATL Luminary Awards
ARTS ATL is your guide to the arts in Atlanta.
We believe that the arts are a powerful creative fire burning in our city, but that fire needs oxygen to grow and thrive. By informing and educating our readers through our comprehensive coverage and expert commentary, we connect audiences to artists.
To read our coverage and to learn more about ARTS ATL, please visit www.artsatl.com.