Description
Must-attend conference for mid to large enterprises, startups, and investors
Startup Launchpad (SULP), Asia's largest retail tech and solution focused trade show, facilitates global distribution between startups and renowned online and offline retailers. Held twice a year in Hong Kong, an international trade and sourcing hub, Startup Launchpad features a full-fledged conference program with more than 80 thought leaders covering topics from ideation to distribution, including emerging trends and new innovations paving the way to the future. We are built to meet the needs of innovation and serve the worldwide startup community.
EVENT DETAILS
Date: April 18th – 21st, 2019
Time: 2:00 pm – 6:00 pm
Location: Conference stage, Hall 2, AsiaWorld-Expo, Hong Kong
NO FLUFF, NO PITCHES – just pure practical content
The talks at the event will cover several industry verticals and revolve around three main topics: Innovation in the retail industry, investment in retail tech and go-to-market strategy. These themes will run through three half-days of talks with world-class speakers who are at the top of their field and disrupting the industry invited to share their knowledge on how to navigate the future of retail.
Emerging Technology
Retail no longer is a simple process of selling consumer goods or services to customers nor matters only the price or quality. As consumer expectation has changed dramatically, the concept of consumption is redefined to be personalized, effortless and trustworthy. With the ever-emerging technologies, it's a great opportunity for retailers open to new ideas to grow their business and make the leap.
This track will be featured with a special session of Blockchain technology implemented in the supply chain. Let's stay close to the world's most promising technology and reveal its true potentials.
Investment
Trends will reveal the growth opportunities for retailers open to new ideas for creating a better customer-centric experience, which is critical for investors to decide where they should put their money. Precisely measuring the risks and development opportunities and understanding deeper the industrial, political and economic environment will help to increase the ROI.
Go-to-market Strategy
Deeply buried gold cannot shine. Successful scaling up your startup business requires not only a good product but great marketing. We will bring together 20+ companies/KOLs come to share their insights and successful practices on how to stay relevant in this ever-changing retail world and enhance your brand awareness.
TICKETS – take action to meet with top-tier industry leaders, investors and tech talents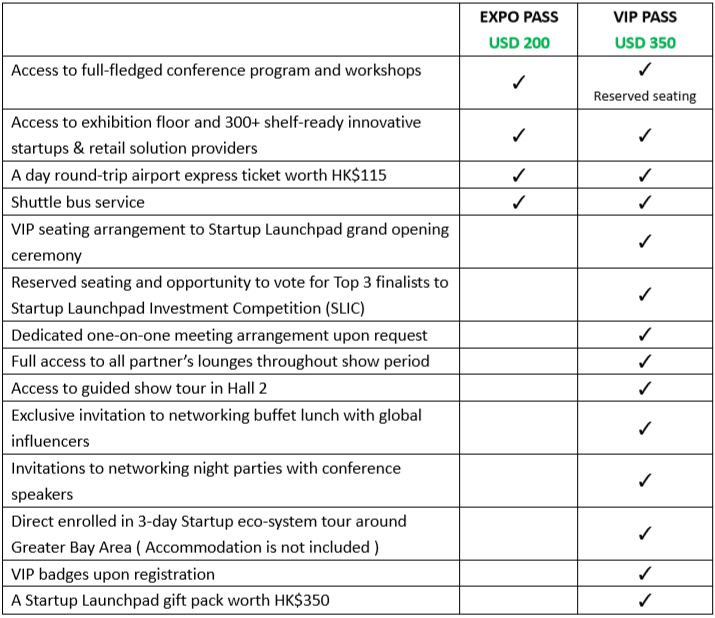 SHOW PHOTO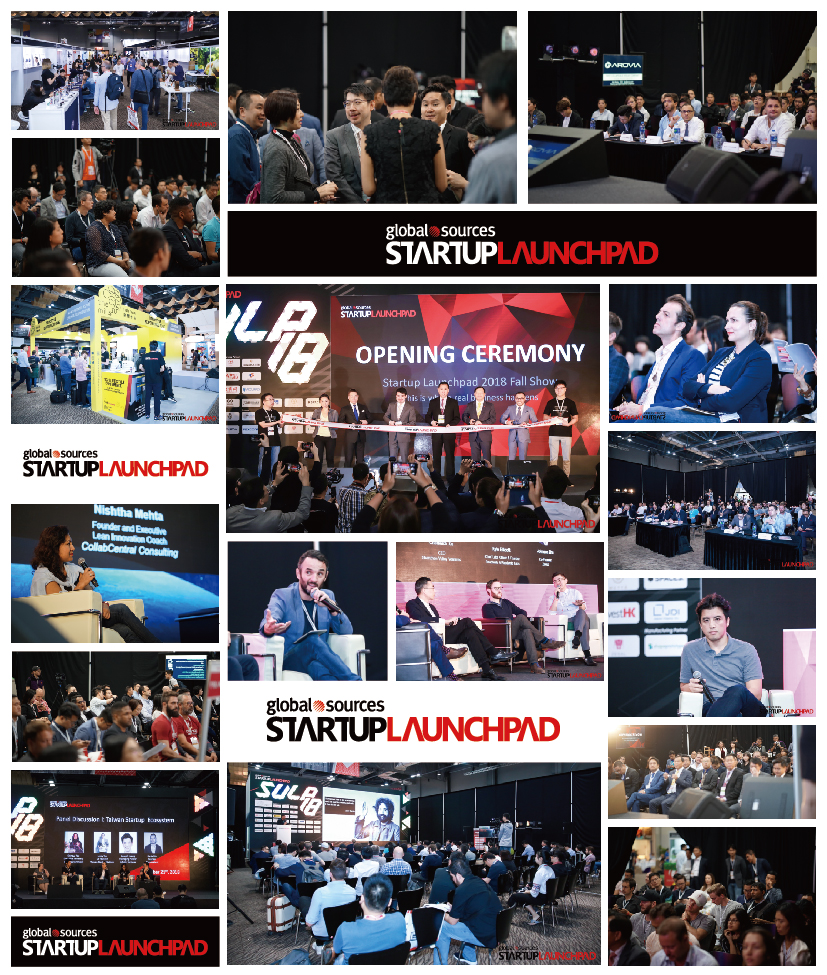 In case of any inquiries, please contact wsimin@globalsources.com
By agreeing to buy a ticket on Eventbrite, buyers agree that Startup Launchpad is not liable to refund on the difference in price due to the transaction fee.