Description
The annual API Government Job Fair 3.0 is back!
PACE - Pacific Asian Consortium in Employment is proud to present the 2019 API Government Job Fair 3.0 at Oxford Palace Hotel & Galleria on Friday, May 17th, 2019 from 10AM – 1PM.
Hiringfair Foundation's past API Government Job Fair 1.0 & 2.0 was filled to capacity by 36 City, State, County, and Federal agencies who all provided valuable information to about 650+ qualified job seekers who attended this job fair. News of the API Government Job Fair spread to other communities the Greater Los Angeles area. Media coverage of the event was also extensive from local newspapers in multiple languages, as well as international news stations who broadcast nationwide.
The 2019 API Government Job Fair 3.0 is free to the general public. Pre-register early to receive updates and more information as the event date nears!
---
SPONSORING AGENCIES

PARTICIPATING AGENCIES (MORE TBA)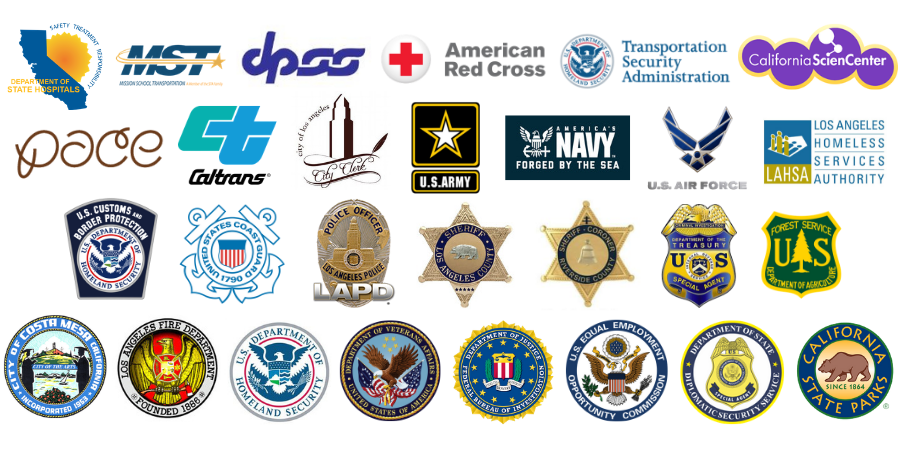 《PACE – Pacific Asian Consortium in Employment》
《LA County Sheriff's Department》
《Riverside County Sheriff's Department》
《California Department of State Hospitals》
《U.S. Army》
▸ Computer & Automation System Repair
▸ Computer Networking
▸ Finance & Accounting
▸ Administrative & Human Resources
▸ Medical & Dental
▸ Communications
▸ Law Enforcement
▸ Automotive Repair
▸ Aviation
▸ Logistics
▸ Military Intelligence
▸ Transportation
▸ Translator/Interpreter
▸ Construction

《Costa Mesa Police Department》
《U.S. Navy》
《Department of Homeland Security – Homeland Security Investigations》
《CA Department of Parks and Recreation》
《Transportation Security Administration (TSA)》
《U.S. Forest Service》
▸ Visitor Information Services Assistant
▸ Customer Service Representative
▸ Engineering Equipment Operator

《Internal Revenue Service – Criminal Investigation (IRS)》
《U.S. Department of Veterans Affairs》
▸ Social Worker HUD-VASH
▸ Physician Chief OB-GYN
▸ Medical Record Technician (Coder)
▸ Information Technology (IT) Specialist
▸ Motor Vehicle Operator
▸ Physician - Clinical Director of Undergraduate and Graduate Medical Education
▸ Deputy Assistant Inspector General for Healthcare Inspections
▸ Procurement Analyst
▸ Air Conditioning Equipment Mechanic
▸ IT Specialist, IT Specialist (PLCYPLN), IT Specialist (Policy/Planning)
▸ Program Support Assistant
▸ Health Technician
▸ Registered Nurse - Assistant Nurse Manager
▸ Advanced Medical Support Assistant
▸ Human Resource Spec (Employment Benefits)

《Federal Bureau of Investigation (FBI)》
《LA County Department of Public Social Services (DPSS)》
《U.S. Customs and Border Protection》
《U.S. Equal Employment Opportunity Commission (EEOC)》
《Los Angeles Police Department (LAPD)》
▸ Police Officer
▸ Reserve Police Officer
《City of LA Fire Department (LAFD)》
▸ Firefighter – Opening Spring 2020
《American Red Cross》
▸ Volunteer Donor Ambassador
▸ Volunteer Kitting Assistant (Pomona Warehouse)
▸ Volunteer Transportation Specialist

《U.S. Department of State Diplomatic Security (DSS)》
▸ U.S. Department of State Student Internships - 2020 Spring
▸ Foreign Service Information Management Specialist
▸ Foreign Service Construction Engineer
▸ Foreign Service Consular Fellows - Various Languages

《U.S. Coast Guard》
▸ Active Duty Enlisted Positions
▸ Reserve Enlistment Positions
▸ Officer Active/Reserve Positions
《California Science Center》
《Los Angeles Homeless Services Authority》
《Los Angeles City Clerk 》
《Mission School Transportation 》
《Department of Transportation (Caltrans) 》
《U.S. Air Force 》
** Please note that the list of participating agencies may subject to change
** Visit www.hiringfair.org to check out more events!