Description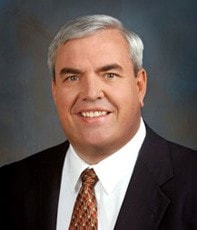 Traditionally, the Committee for Dulles has invited the President and CEO of the Metropolitan Washington Airports Authority (MWAA) to provide a yearly update and outlook for the Metropolitan Washington Airports Authority. Join us at our June 2019 luncheon where John E. (Jack) Potter has once again generously agreed to provide this year's update.
It's been another busy year for the Airports Authority and Dulles Airport.
Dulles International Airport saw more than 24 million passengers travel through the National Capital Region's gateway to the world last year. Looking forward to 2019, numbers at Dulles International are expected to get another upward bump with new airlines and routes, including United Airlines nonstop service to Tel Aviv, Israel, Alitalia nonstop service to Rome and TAP Portugal, nonstop service to Lisbon, Portugal.
Join us to learn more about what's in store for the "Nation's Airports".
2019 Committee for Dulles Community Outreach Scholarship winners will acknowledged and presented with their scholarship certificates.