Description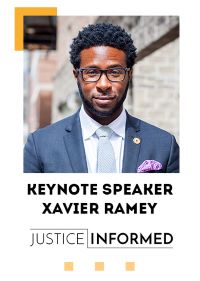 Crystal Tea Room | The Wanamaker Building | 100 E Penn Square
Registration: 5:00 p.m. - 5:30 p.m.
Program: 5:30 p.m. - 6:30 p.m.
Reception: 6:30 p.m. - 8:00 p.m
How do people shape the institutions that fill a community to define a city?
Keynote speaker Xavier Ramey of Justice Informed will provide insights into how cultural institutions can promote equity by rooting it within the lens through which they engage their audiences, artists and missions--and, in doing so, connect to their core communities, financial opportunities and greater civic purpose in catalytic ways.
Registration is free for Cultural Alliance members and $30 for nonmembers.
---

Justice Informed is a social impact consulting firm based in Chicago, IL. The firm has four core service areas: diversity, equity and inclusion (DEI); community engagement; public policy-informed corporate social responsibility (CSR); and equity-focused philanthropy. With a historical lens and accountable approach, Justice Informed builds customized, human-centered strategies, trainings, whitepapers and learning opportunities that improve institutional and community cultures, promote equity and deepen the community impact of their clients. www.justiceinformed.com