Middle States Division
American Association of Geographers
2019 Annual Meeting
October 18-19, 2019
Kutztown, PA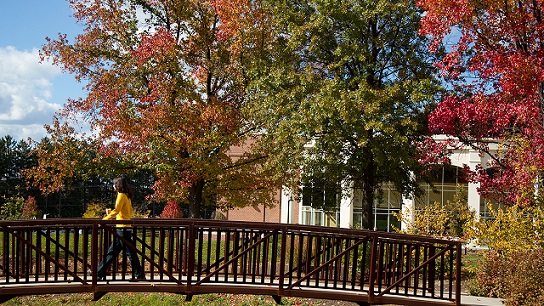 Kutztown University welcomes you to our campus in Kutztown, Pennsylvania for the MSAAG Annual Meeting this Fall. The meeting will be held in Boehm Hall and in the McFarland Student Union. The meeting begins Friday afternoon with paper sessions, dinner, and Geography Bowl competition. If you arrive early, consider our Friday field trips to the Pennsylvania German Cultural Heritage Center on Kutztown's campus. On Saturday, the morning paper and poster sessions will be followed by a luncheon meeting, distribution of student awards, and keynote address. In the afternoon, we will be offering a walking tour of Main Street in Kutztown. Plans for the meeting include:


Paper and poster presentation sessions
Geography Bowl competition
Graduate and undergraduate paper and poster competitions
Panel and roundtable sessions
5-minute Lightning Talks for undergraduates
Registration will by online this year at https://msaag2019.eventbrite.com. There is a 20-minute period for registration, so make sure that your credit card information is on hand, and your 250-word abstract is prepared in advance if you are presenting. Please check in at the lobby of Boehm Hall for the conference starting at 12 PM on Friday October 18th and 8 AM on Saturday October 19th. The deadline for abstract submission is September 27th. Participants who register for the full conference by September 11th will receive a discount:
| Fees* | Before 6 pm Sept. 11 | After 6 pm Sept. 11 |
| --- | --- | --- |
| Faculty/Professional | $120 | $130 |
| Student | $50 | $55 |
| Faculty 1 Day | $75 | $85 |
| Student 1 Day | $30 | $35 |
*Fees include program costs and ticket and payment processing fees charged by Eventbrite. Note that there will be no refunds after October 9, 2019.


Free parking on campus will be available. Vehicles may park in the B3 lot and the Kutztown Fairgrounds on Friday. The B3 lot is an approximate 5-10 minute walk to Boehm.  The Fairgrounds parking is across College Blvd from the MacFarland Student Union.  After 4:30 PM on Friday, vehicles may be relocated to any white lined space on campus. On Saturday, parking is available in any white lined space on campus.
Field Trips

Two field trips will be offered during MSAAG Annual Meeting.  The first field trip will occur at 12 PM Friday October 18th at the Pennsylvania German Cultural Heritage Center on campus.  The Pennsylvania German Cultural Heritage Center at Kutztown University is an open-air folklife museum and research center dedicated to the preservation and promotion of Pennsylvania German heritage.  The field trip cost will be $5.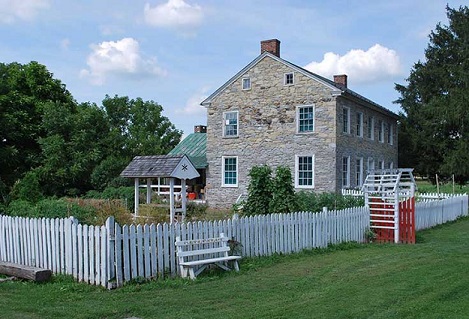 The second field trip is a walking tour of Kutztown led by former mayor Sandy Green and will occur at 2:30 PM Saturday October 19th.  Several stops will be made to the local businesses that line Main Street in our small town.  The tour will conclude with wine and cheese at the Main Street Bed and Breakfast patio.  Participants do not to be 21, but participants must be 21 years of age to consume alcoholic beverages.  The field trip cost will be $5.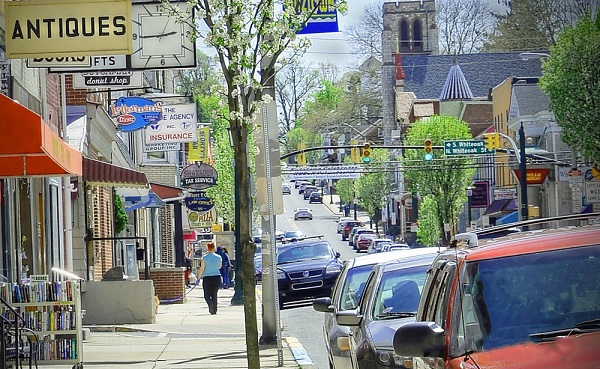 We suggest that you make arrangements for lodging early, as this is the peak season for fall foliage tourism! We have arranged for a blocks of rooms at the Holiday Inn for Thursday 10/17, Friday 10/18, and Saturday nights 10/19 at the rate of $109 plus taxes, and a block of rooms at the Hampton Inn for 10/17, 10/18, and 10/19 for $125 plus taxes. The Holiday Inn is located in Breinigsville, just off I-78 and the Northeast Extension of the Pennsylvania Turnpike, and the Hampton Inn is located in Kutztown, about half a mile south of the university. Mention "Middle States Division of the AAG or MSAAG" when making your reservations. Please call the hotel to make reservations to ensure that you get the group rate. Please make reservations early, as the number of rooms is limited, and room rates will expire a month before the event.
Holiday Inn
7736 Adrienne Dr
Breinigsville, PA
610-391-1000


Hampton Inn
15080 Kutztown Rd
Kutztown, PA
484-641-8800
Call for Papers, Posters, Panels, and Lightning Talks


Paper Sessions are 60-80 minutes long and consist of four presentations of 20 minutes. Papers on all topics of geographic nature are welcome. Concurrent paper sessions will be held on Friday, October 18 and Saturday, October 19. Each room is equipped with a computer, digital projector and screen. We urge participants to use PowerPoint software for their presentations and to have your presentations saved on a flash drive.
Poster Sessions will be held on both Friday and Saturday. Poster dimensions must be as least 36 inches in height and 48 inches in width (36"h x 48" w) but cannot exceed 48"h x 60" w. Poster mounting boards and easels will be available. Posters will be displayed in the Boehm Hall Lounge.
Panel-Roundtable Sessions are welcome. Panel discussion sessions typically consist of three to four panelists and are organized around a theme. Roundtable discussion sessions are 'open format' where the chair of the round table facilitates a discussion among all attendees focusing on a theme or issue. Students are welcome to organize both panel and roundtable sessions. A limited number of panels can be accommodated. If you are interested in organizing either a panel or a roundtable session please contact Michael Davis at msaag2019@kutztown.edu before September 24, 2019.
5-Minute Lightning Talks (for students only) are intended to give undergraduates and graduates an opportunity to speak about emerging research activities. Presenters should have one to three PowerPoint images to illustrate their work, and carefully prepare a five-minute overview of their project.
All abstract submissions for paper sessions, poster sessions, and 5-minute lightning talks are due September 27, 2019.
For more information on directions, parking, field trips and the 2019 program view the Middle States Website. If you have any questions or wish to be added to the email list to receive newsletters, contact MSAAG President Michael Davis at msaag2019@kutztown.edu