Description
Thank you to our 2019 sponsors!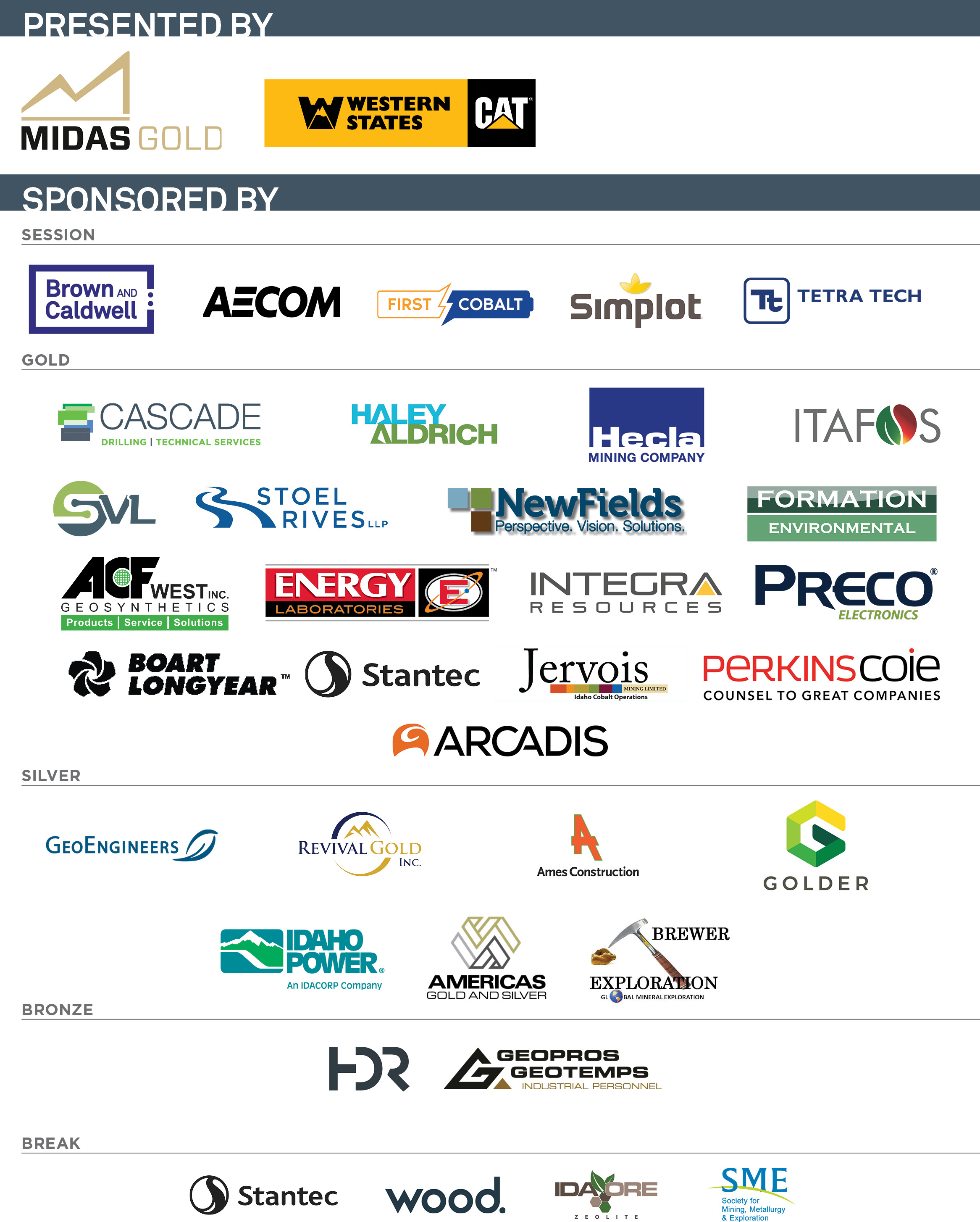 ---
FEATURED SPEAKERS
OPENING REMARKS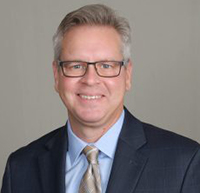 Mark Compton
Executive Director
American Exploration & Mining Association


With a quarter-century of experience working in government affairs, Compton possesses considerable experience advocating for natural resource industries. Mark's knowledge of the West's natural resources extends beyond the minerals industry. He has served as a member of Idaho Governor C.L. "Butch" Otter's gubernatorial and congressional staffs, where he handled issues focusing on natural resources and economic development. Mark made his debut into government affairs by representing the timber industry after working as a forester in the Inland Northwest. Throughout his career he has demonstrated a palpable passion for natural resource industries in the West.
Mark has a profound appreciation for the importance of responsible resource development to our economy and our way of life. He believes that by working together, AEMA and its members can ensure the U.S. mining industry remains strong and is able to produce the raw materials on which our modern society depends.
A graduate of the University of Montana, Mark lives with his wife Kelley on the outskirts of Coeur d'Alene, Idaho.
KEYNOTE SPEAKER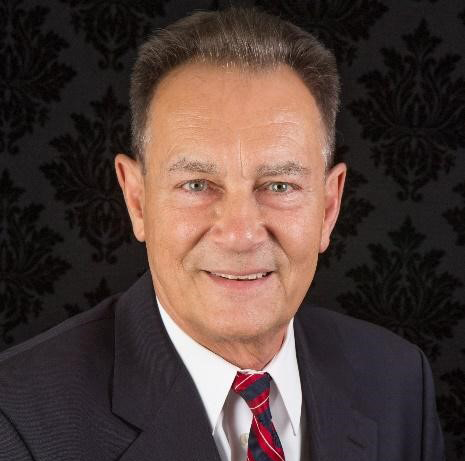 Ned Mamula
Geologist and Author of Groundbreaking! America's New Quest for Mineral Independence
Formerly with U.S. Geological Survey
Geologist Ned Mamula is the author of the 2018 best-selling natural resources book titled Groundbreaking! America's New Quest for Mineral Independence. Dr. Mamula has over 30 years of experience in energy and critical mineral resource policy with U.S. Geological Survey, other federal agencies, and the private sector. He served on the Trump Transition Team as advisor on energy and mineral leasing on federal lands for the Department of the Interior.
Dr. Mamula formerly worked as Adjunct Scholar in Geosciences at the Cato Institute, educating the media, Congress, government decision makers, academia, and the private sector, on the need for strong, science-based policy positions that acknowledge our society's growing energy and mineral resource needs. His writings on mining and critical mineral policy issues have appeared in Forbes, American Spectator, Real Clear Policy, U.S. News, Washington Examiner, National Review, Washington Times, Townhall, and The Hill. His presentation on "America's Need for Critical Minerals" was broadcast live on C-SPAN.
Dr. Mamula received a BS in geology from Slippery Rock University, an MS in geosciences from Penn State University, a PhD in petroleum geology and geophysics from Texas A&M University, and an MA in Strategic Studies/Resource Policy, from Johns Hopkins University, School of Advanced International Studies.
---
AGENDA
Time
Aspen Room
Juniper Room
7:45 AM – 8:30 AM
REGISTRATION AND BREAKFAST
Sponsored by GeoEngineers, Revival Gold Inc., Ames Construction, Golder Associates, Idaho Power, Americas Gold and Silver, Brewer Exploration
8:45 AM – 9:05 AM
OPENING REMARKS
Sponsored by Western States Equipment Company
Mark Compton, Executive Director
American Exploration & Mining Association
A National Perspective
PERMITTING SESSION 1
Sponsored by AECOM
Moderated by Doug Stiles, General Manager, Hecla Mining Company
EXPLORATION SESSION 1
Sponsored by First Cobalt Corp.
Moderated by Chris Dail, CPG, Exploration Manager, Midas Gold Idaho
9:15 AM – 9:45 AM
POLICY PANEL
Embracing Mining in a Changing World
Mark Compton, Executive Director, American Exploration & Mining Association

Katie Sweeney, Senior Vice President & General Counsel, National Mining Association

Kathleen Benedetto, Senior Advisor, Bureau of Land Management
Frank Santaguida, PhD, PG, Vice President, Exploration
First Cobalt Corp.
Iron Creek Cobalt-Copper Project: Increasing Resources for the U.S. Critical Mineral Demand
9:45 AM – 10:15 AM
Curtis Johnson, Exploration Geologist
Bronco Creek Exploration
The Relationship Between Eocene Magmatism and Gold Mineralization: Applying New Findings and Exploration Models from the Great Basin to Idaho
10:15 AM – 10:30 AM
MORNING BREAK
Sponsored by Stantec
PERMITTING SESSION 2
Sponsored by AECOM
Moderated by Kevin Beaton, Partner, Stoel Rives

EXPLORATION SESSION 2
Sponsored by First Cobalt Corp.
Moderated by Chris Dail, CPG, Exploration Manager, Midas Gold Idaho
10:30 AM – 10:55 AM
Kristi Schaff, Project Manager
Stantec
Modified Approach to Expedite NEPA EIS Projects
Will Lepore, PG, Senior Project Geologist
Liberty Gold
The Black Pine Gold Oxide Project, Southeastern Idaho: A New Look at a Historic Mining District
10:55 AM – 11:20 AM
Bob Maynard, Partner
Perkins Coie
So You Want to Mine in a National Forest? Regulatory Update
Steven Priesmeyer, Vice President Exploration
Revival Gold Inc.
A New Look: Geology of the Beartrack-Arnett Project in Lemhi County, Idaho
11:20 AM – 11:45 AM
Simon Clarke, Executive General Manager – Corporate Affairs
Jervois Mining Limited
An Update on the Idaho Cobalt Project
Timothy Arnold, PE, Vice President Project Development
Integra Resources
An Update on Integra's DeLamar and Florida Mountain Project
11:45 AM – 1:00 PM
LUNCHEON KEYNOTE SPEAKER
Sponsored by Midas Gold Idaho
Introduction by Mckinsey Lyon, Vice President External Affairs, Midas Gold Idaho
Ned Mamula, Geologist, formerly with U.S. Geological Survey
Author of Groundbreaking! America's New Quest for Mineral Independence
Critical Minerals are America's "New Oil"
1:00 PM – 1:15 PM
POST-LUNCHEON BREAK
Sponsored by Ida-Ore
ENVIRONMENT SESSION 1
Sponsored by Brown and Caldwell
Moderated by Todd Glindeman, Mining Market Sector Director, Brown and Caldwell
OPERATION SESSION 1
Sponsored by JR Simplot Company
Moderated by Jon Goode, Manager, Special Projects, Itafos
1:15 PM – 1:45 PM
Austin Zinsser, PG, Senior Resource Geologist
Midas Gold Idaho
Stibnite Gold Project Geochemical Characterization in the Context of Geology, Mine Sequencing, and Closure Strategies
Mitch Cowart, Account Manager
Caterpillar Mining Solutions, Caterpillar Inc.
Just a Little Drunk: Five Essential Questions for Operator Attention, Vigilance, and Situational Awareness
1:45 PM – 2:15 PM
Randy Mandel, Principal, Ecology Practice
Ramboll
White River National Forest Site-Specific Abandoned Mine Land Restoration
Rich Hall, Partner
Stoel Rives LLP
Mining Royalty Primer
2:15 PM – 2:30 PM
AFTERNOON BREAK
Sponsored by SME Boise Section
ENVIRONMENT SESSION 2
Sponsored by Brown and Caldwell
Moderated by Todd Glindeman, Mining Market Sector Director, Brown and Caldwell
OPERATION SESSION 2
Sponsored by JR Simplot Company
Moderated by Jon Goode, Manager, Special Projects, Itafos
2:30 PM – 3:00 PM
Renee Walmsley, PMP, GISP, Remote Sensing Director
Tetra Tech
Integrated Mapping Solutions for Surface Mining Applications
Dale Hessing, Vice President & Chief Technical Officer
PRECO Electronics
Advancement of Safety Technology Drives Innovation and Cost Savings for the Mining Industry
3:00 PM – 3:30 PM
Aylin Lewallen, Senior Principal, Water Resources
Brown and Caldwell
Navigating the Endangered Species Act–What Recent Rule Changes Mean for the Future of Idaho Mining
Steve Petroni, CPG, General Manager
Hecla Silver Valley, Inc.
Geology and Developments of the World-Famous Coeur D'Alene Mining District
3:30 PM – 3:45 PM
AFTERNOON BREAK
Sponsored by Wood
3:45 PM – 4:30 PM
PANEL DISCUSSION
Sponsored by Tetra Tech
IDAHO PHOSPHATE MINING AND SELENIUM
Moderated by Alan Prouty, Vice President, Environmental & Regulatory Affairs, JR Simplot Company
Jeff Cundick, Mineral Branch Chief, Pocatello Field Office, Bureau of Land Management

Randy Vranes, PE, Business Unit Lead, Mineral Activities, Bayer Corporation

Bruce Olenick, Regional Director, Idaho Department of Environmental Quality

John Robison, Public Lands Director, Idaho Conservation League
4:45 PM – 6:30 PM
RECEPTION
Sponsored by Hecla Mining Company, Itafos, Stoel Rives, Haley & Aldrich, Inc., Cascade, ACF West, Inc., Arcadis, Boart Longyear, Energy Laboratories, Formation Environmental, Integra Resources, NewFields, PRECO Electronics, SVL, Perkins Coie, Jervois Mining, Stantec
POSTER SESSION
8:00 AM – 6:30 PM
Kara Haas, Managing Consultant, Ramboll
John Mayfield, Regional Director, Desalitech
Gary Mladjan, Vice President Engineering and Technology, Merger Mines Corporation