2019 Annual Genealogy Conference

Friday, March 22, 2019 at 1:30 PM

-

Saturday, March 23, 2019 at 8:30 AM (EDT)
Event Details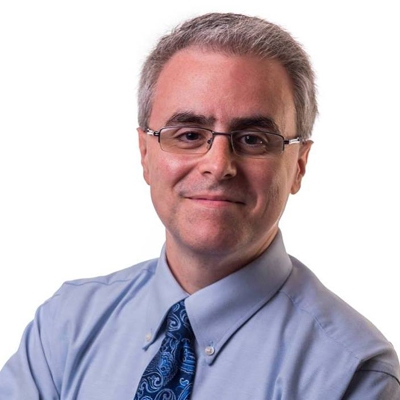 NORTH HILLS GENEALOGISTS
SPRING CONFERENCE
March 22 & 23, 2019
* SATURDAY IS SOLD-OUT *
Blaine Bettinger, Ph.D, J.D.
Ray Jones, PhD.
Our Spring 2019 Genealogy Conference is on Saturday March 23rd, with additional sessions on Friday March 22nd.  Saturday's offerings include four lectures by Blaine Bettinger, a nationally recognized expert on the subject of Genetic Genealogy
Are you the type of person who thinks that it's fun to spend an afternoon learning about genetic genealogy and what DNA can do for your research? Then this conference will be of interest. How about spending a day with like-minded individuals learning about how to best utilize this new and popular tool? Then this weekend is for you! You can choose to come to either or both days! More programming is in the works, so stay tuned!
Blaine Bettinger, PhD., J.D:

Knowledgeable, entertaining, and experienced, Blaine Bettinger, Ph.D. (Biochemistry), JD, is an intellectual property attorney in Syracuse, New York. He has been a genealogist for nearly 30 years, and is a specialist in DNA evidence. In 2007 he started The Genetic Genealogist, one of the earliest blogs on the topic. Dr. Bettinger has been interviewed and quoted on personal genomics topics and quoted in Newsweek, New Scientist, Wired magazine, and others.
He authored I Have the Results of My Genetic Genealogy Test, Now What? in 2008. He is the author of The Family Tree Guide to DNA Testing and Genetic Genealogy (Cincinnati, Ohio: Family Tree Books, 2016) and co-author with Debbie Parker Wayne of the award-winning Genetic Genealogy in Practice (Arlington, Va.: National Genealogical Society, 2016), the world's first genetic genealogy workbook.
Ray Jones, PhD:
Ray is a management professor at the University of Pittsburgh's Katz School of Business.  His research and teaching focuses on ethics and leadership in organizations, with a strong emphasis on corporate social responsibility.  This fits with his deep personal interest in family history research and the privach and stewardship issues associated with genetic genealogy.
Ray teaches an introductory genetic genealogy course at various venues in Western Pennsylvania, and is the leader of the North Hills Genealogists of Pittsburgh's DNA Special Interest Group.  
F R I D A Y   S E S S I O N S
Afternoon

1:00 Registration
1:30-4:30 Lectures
Presented by Ray Jones, PhD
Fundamentals of Genetic Genealogy
 
Presented by Blaine Bettinger, PhD, JD
Using Y-DNA and mtDNA to Explore Your Ancestry
Evening

6:00 Registration
6:30-8:30 Lecture
Presented by Blaine Bettinger, PhD, JD
The Helen Marley Story
S A T U R D A Y    C O N F E R E N C E    S E S S I O N S
** SOLD-OUT **
8:00 AM - Registration
8:45 AM - Opening Remarks
M O R N I N G    S E S S I O N S - DETAILS TBA
PRESENTED BY BLAINE T. BETTINGER, Ph.D., J.D.
Working with Testing Company Results
Using Autosomal DNA for 18th and 19th Century Mysteries
L U N C H    A N D    D O O R   P R I Z E S
A F T E R N O O N    S E S S I O N S
PRESENTED BY BLAINE T. BETTINGER, Ph.D., J.D.
Using GEDmatch and DNAPainter to Analyze Your Autosomal DNA
Evaluating a Genealogical Conclusing Including DNA
ADDITIONAL INFORMATION with LECTURE DESCRIPTIONS and PRINTABLE BROCHURE/REGISTRATION FORM IS AVAILABLE AT 
www.NorthHillsGenealogists.org  
Email us at Conference@NorthHillsGenealogists.org
COSTS
Full 2-Day package (

SOLD-OUT

):
  Until Feb 19: 
(Does not include Friday Buffet Dinner)
  $95
 (NHG Member) 
$105
 (non-member) 
After Feb 19: 
(Does not include Friday Buffet Dinner)
 $105 (NHG Member)
 $115
  (non-member)

 A la Carte:    
Saturday Conference, with buffet lunch (until
 Feb 19
)
$55 (NHG members),
$65 (non-members) (

SOLD-OUT

).
Saturday Conference, with buffet lunch (
after Feb 19
)
$65
 (NHG members), 
$75
 (non-members) (
SOLD-OUT
).
Friday Afternoon lectures:
$30
Friday Dinner
$15
Friday Evening Lecture
$20
Friday afternoon workshop registration begins at 1:00pm, evening workshop registration begins at 6:00pm, with an optional (extra charge) hot dinner at 5:00pm (advance registration required).
Saturday registration includes buffet lunch and hand-out materials.  Registration begins at 8:00am, first session begins at 9:00 am.  Final session is a Question & Answer session.  SATURDAY IS SOLD-OUT
DIRECTIONS to The Columbian Room (Wexford Knights of Columbus)
250 Swinderman Road, Wexford, PA  15090
COLUMBIAN ROOM          DETAILED DIRECTIONS       MAP 
I79 to Rt 910 East (Wexford), to Rt 19 North; or Rt 19 North past Rt 910 intersection. Turn toward Sheetz/Giant Eagle at next light, then immediate left onto Swinderman Road.
HOTEL
The Hampton Inn (Wexford-Sewickley, 412-528-1901) and EconoLodge (Wexford, 724-935-1000) are each 10 minutes from the conference location.  Home2Suites (McCandless, 
412-630-8400)
 and Fairfield Suites by Marriott are 15 minutes from the conference, with rooms in the $130 range.  There are numerous hotel properties in Cranberry Township, close to the I76 Turnpike exit at I-79, 10 minutes north of the conference.
There will be a number of door prizes awarded during drawings at the lunchtime break.  
When & Where

Columbian Room
250 Swinderman Road
Wexford, PA 15090


Friday, March 22, 2019 at 1:30 PM

-

Saturday, March 23, 2019 at 8:30 AM (EDT)
Add to my calendar
Organiser
The North Hills Genealogists is a group of people interested in genealogy and researching their family histories.  Located in the North Hills of Pittsburgh, Pa., our members have common interests in both the geographic areas north of the city as well as the geographic origins of our ancestors.  many of our members also live in the North Hills area.
Meetings are on the third Tuesday of every month except December, starting at 7pm at the Northland Public Library.  More details, including driving directions and meeting topics, are on our website at www.NorthHillsGenealogists.org.  All meetings are free and open to the public.  Additional information is also available by emailing INFO@NorthHillsGenealogists.org
The monthly meetings each feature a guest speaker addressing the group on a subject related to genealogy.  A "roundtable discussion" is periodically scheduled instead of a lecture, giving each person a chance to ask questions or to tell of a great research breakthrough.  
We arrange field trips to repositories and locations such as Washington DC, The Carnegie Library of Pittsburgh, Wester Reserve Library in Cleveland, and West Virginia University.
We publish 10 monthly newsletters per year, which includes articles to help you find resources, tips on how to do better genealogy, and announcements of upcoming events. the newsletter is available either electronically via email or in hardcopy via USPS.
Membership dues are $15 year (August through July); back issues of the newsletter are sent to mid-year newcomers.