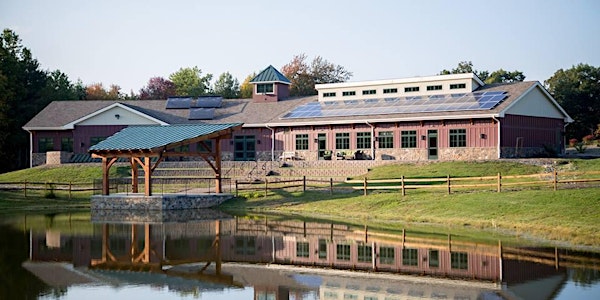 2019 Annual Floyd Chamber Membership Dinner and Silent Auction Social
Join us for our 30th Annual Membership Dinner Meeting. Includes a 2-hour silent auction social and annual awards presentation.
When and where
Location
Floyd Event Center (Floyd EcoVillage) 188 EcoVillage Trail Floyd, VA 24091
About this event
Join us for our 30th Annual Membership Meeting and Dinner at the Floyd EcoVillage. This popular event will feature some changes for this year - an expanded, two-hour Silent Auction Social Hour starting at 5pm with bidding ending at 7pm when dinner will be served; and a shortened dinner program. (Please note that check-in table will open at 4:30pm)
Online ticket sales end at noon on Friday, November 22nd (Please, no payments by mail after Tuesday, November 19th.) Please contact chamber at 745-4407 to make arrangements to attend dinner after the online sales cutoff. Payments-at-door arrangements after the online sales cutoff are made on a first come, first served basis due to dinner meals capacity.
The dinner program will include the election of board members and recognition of some special folks with the annual chamber awards presentation. The silent auction serves as a fundraiser for the annual chamber college scholarship and Floyd Visitor Center operations.
A cash bar will offer wine and beer along with other limited liquor choices.
The buffet menu includes:
Grilled beef mandolins with caramelized onions and a rosemary butter and Brown gravy gluten free.
Pan fried chicken cutlets with a spinach and lemon cream sauce.
Savory butter squash and smoked Gouda cheese bread pudding casserole vegetarian.
Pasta Alfredo with toasted bread crumbs.
Jasmine rice pilaf gluten free.
Sauteed fresh green beans in garlic butter gluten free.
Roasted medley of vegetables gluten free.
Tossed salad with house made ranch and red wine vinegar.
Variety of dinner rolls.
Desert menu includes:
Apple crisp with Vanilla Ice cream.
Fudge brownies.
Tickets can be purchased online here* or in person at the Chamber/Visitor Center at 109 East Main Street, Floyd.
Please note that this event is limited to chamber members in good standing. If you have questions about chamber membership status, please email info@floydchamber.org. You can verify membership status by clicking here (http://floydchamber.org/2019-20_Member_Listing.php)
* Eventbrite charges a $3.46 processing fee per ticket for ticket purchases online. If you are purchasing 3 or more dinner tickets and wish to avoid the payment processing fee and pay online, please email info@floydchamber.org ON OR BEFORE Wednesday, November 20th to request an emailed invoice with online payment option. You'll need to provide first and last name of each attendee you are paying for and name of chamber membership (business or organization that is a member) when making the request.