Description
About the Annual Conference
Members come together from all corners of District 4 -- San Francisco to Los Altos -- to reunite with old friends, make new friends, and celebrate the successes of the past twelve months of our Toastmasters term. There will be an educational keynote and workshops, our semi-annual Business Meeting, and of course the District Evaluation and International Speech Contests!
Registration
Clubs can redeem district credit to purchase tickets.
Note: Everyone must purchase their own ticket and sign the video/photo release.
Super Early Bird (1st 50) - $70.00 - Ends Mon 2/25 or when 50 tickets sell out
Early Registration - $85.00 - Ends Mon 3/25
Regular Registration - $100.00 - Ends Mon 4/29
Late Registration - $115.00 - Ends Wed 5/15 at noon!
Walk-In Registration - $130.00 on Sat 5/18 at 7-7:30 am
Agenda (Tentative)
7:00 AM - Registration, Breakfast, Networking
7:30 AM - Welcome Remarks
7:50 AM - Evaluation Contest
9:05 AM - Break
9:20 AM - Keynote Session
10:10 AM - Break
10:20 AM - Educational Sessions
11:30 AM - Lunch with Hall of Fame
12:40 PM - Break
1:00 PM - District Business Meeting, Parallel Breakout Session
3:00 PM - Break
3:20 PM - International Speech Contest
5:00 PM - Conference Adjourns, Unofficial Reception (free admission)
Visit http://d4tm.org/conference for full conference details, including educational session descriptions, speaker bios, business meeting agenda, and candidate statements.
---


Keynote Speaker
Embracing The Winds of Change - "Adjust Your Sails"
by Johnny Campbell, DTM, AS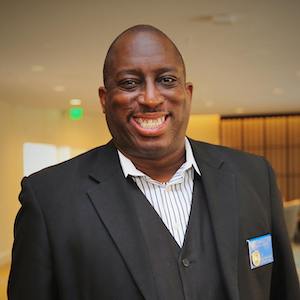 About the Session:
Are the Winds of Changes in today's world an opportunity for success or a pain in the neck? Many leaders of today are struggling with how to navigate change while benefiting from it. When it comes to change there are many challenges from how this change will be perceived, to how will it be embraced. In this entertaining and informative program, you will discover how leaders can effectively implement, and navigate people through the winds of change.
About the Speaker:
Johnny Campbell, DTM, AS is a Keynote Speaker, and author who helps organizations Embrace Change, See The Possibilities, and Win. Johnny is the Past-President of the National Speaker Association for the state of Illinois and is an Accredited Speaker, a designation presented by Toastmaster International and held by only 81 professional speakers in the world for excellence in public speaking. Johnny is also a TEDx speaker with his talk titled, "How an Enemy Can Improve Your Life"
Johnny gained his change and sales expertise in the insurance industry, where he worked as a corporate trainer and participated in leading hundreds of people through multiple Corporate Downsizings and Mergers. Based on Johnny's business results, experiences, and his ability to help clients overcome their challenges and succeed in their businesses & life he is called: The Transition Man.
For More Information About Johnny Campbell's products and services visit www.riseupandwin.com


---


Unofficial Reception (Free Admission)
Instead of charging an additional fee for a post-conference reception, we're extending an open invitation for everyone to join us at our usual spot to unwind after the conference. Everyone is on their own for food and drink.
The Clubhouse Bistro @ Crowne Plaza
According to their website, the Clubhouse radiates an upscale club atmosphere with a laid-back, Northern California party vibe. From happy hour meet-ups, to private parties, live DJ's, dancing, big-ticket sports events and an expertly crafted food and drink menu, the Clubhouse Bistro is the place to find a party every night of the week. Click here to see their website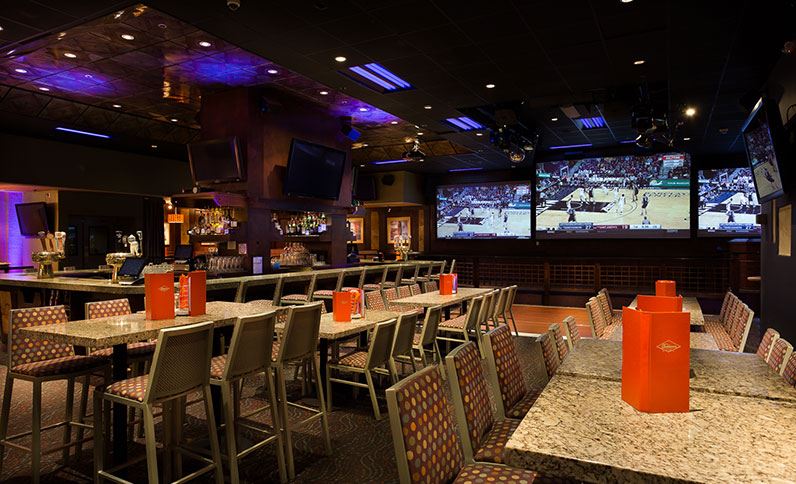 ---
Frequently Asked Questions
What's the dress code?
Business casual.
I bought a ticket, but I can no longer attend. Can I transfer my ticket?
Due to the photo and video release, every attendee must purchase their own ticket. However, you can get a refund up to 30 days prior to the event.
I'm only attending the Business Meeting. Do I have to register?
Yes, we need an accurate headcount to provide sufficient printed materials.
Who needs to attend the Business Meeting?
Presidents and VPs of Education automatically get one vote each, or can assign proxies for their votes. This Eventbrite page will be updated with the proxy assignment form provided by the Credentials team.
What if I want to pay by check?
Please make check payable to "District 4 Toastmasters." Register and select "Pay Later." Email finance@d4tm.org for specific instructions on submitting check payments.
I'm interested in being a conference sponsor. Who do I get in touch with?
Click this link for more information on sponsorship. Email quality@d4tm.org if you're interested.
Is there parking available at the hotel?
Yes, and it's FREE!