Description
Experience the Most Spectacular Flower Fields in America
Treat yourself to the experience of a lifetime at the American Grown Field to Vase Dinner just 50 miles from Santa Barbara at Ocean View Flowers in Lompoc, California, on Sept. 7, 2019. Meet flower farmer Frank Costa of Ocean View and learn about the various flower varieties grown across hundreds of acres while enjoying an artisan dinner in one of the nation's most unique coastal flower-growing environments.
Your Experience
Your dinner experience will include a feast for the eyes, thanks to the innovative tablescapes featuring all local flowers designed by a renowned American floral designer.

You'll also enjoy a multi-course artisan meal paired with wine, craft beer and a flower-themed cocktail as you dine surrounded by stock blooms while learning about the value of buying and supporting Certified American Grown Flowers.
Get a glimpse into what a Field to Vase dinner is really like at americangrownflowers.org/fieldtovase.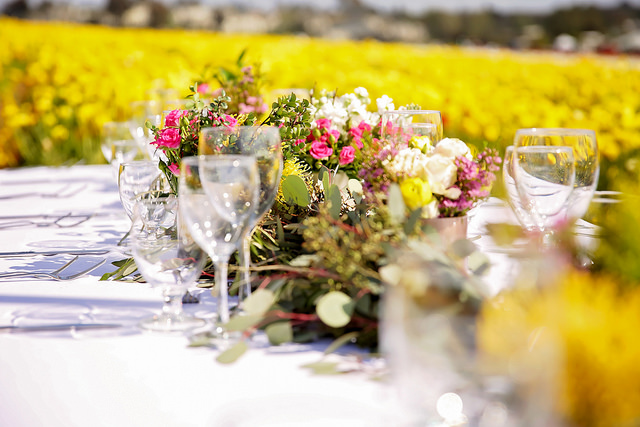 Extra Tour With Flower Farmer Frank
If you'd like to dig deeper into the dedication and science behind growing the flowers, you don't want to miss the added VIP Farm Tour, available for purchase upon Eventbrite checkout. The VIP Farm Tour is an exclusive opportunity for 20 guests to join flower farmer Frank Costa for an hour-long tour of Ocean View Flowers. The extra VIP tour will take place prior to the start of the event and includes a VIP reception.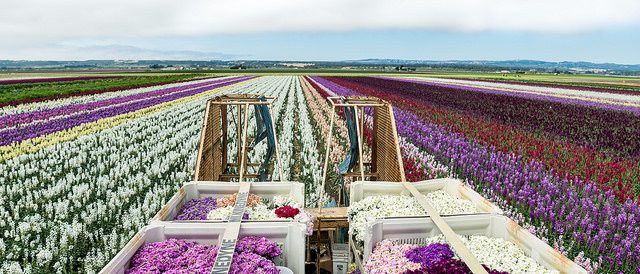 There are just 150 seats at the dinner table. Reserve yours today!

To learn more about the Ocean View Flowers American Grown Field to Vase Dinner, including frequently asked questions, click here.