2019 AllStar Round-Up 8

Saturday, November 16, 2019 from 7:00 AM to 6:00 PM (HST)
Event Details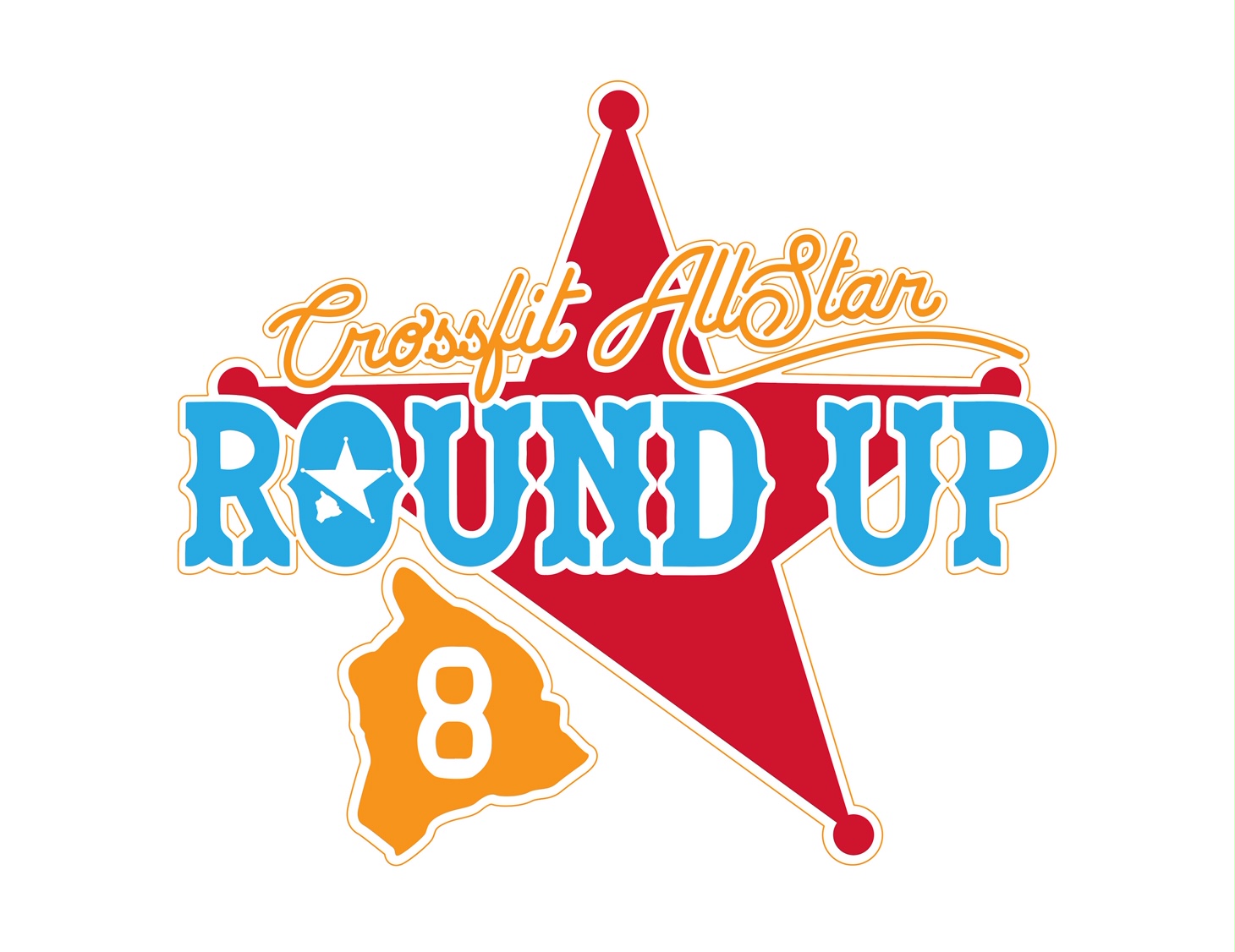 2019 CrossFit AllStar Round-Up 8
The AllStar Round-Up is a 1 DAY EVENT this year. We have taken feedback from our community and decided to try something different in an effort to include more people who couldn't come for a 2 day event in the past. "Inclusive" is one of our core values, and we wouldn't be living up to that without taking in to account all the people who ask us each year to try a 1 day event so more oathletes can participate from Kona & Hilo.
We'll be concentrating all of our efforts into 1 day what we used to do in 2 days so this could be the best Round-Up yet!  Hope you can join us!
We'll re-evaluate each year to be a 1 or 2 day event depending on our needs and the needs of the community! Mahalo for your support!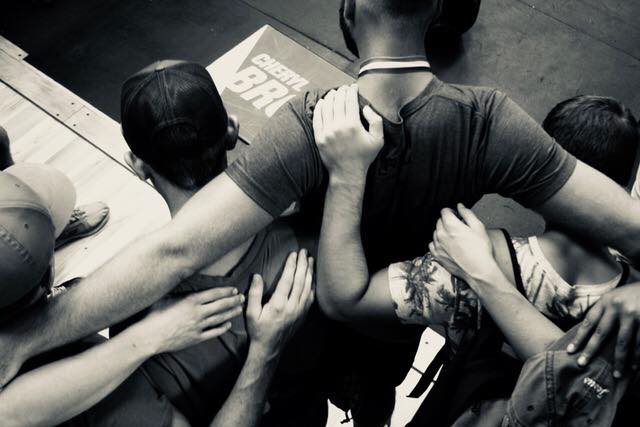 The AllStar Round-Up is Hawaii's LONGEST CONTINUOUSLY RUNNING functional fitness event in the State, we are the ORIGINATORS of the 'scaled' division in Hawaii, creating this division in 2012 because it represented our Mission of inclusiveness, and we're happy to see other events (like the CrossFit Open) follow what we've started. We strive to provide a platform where competition means bettering yourself, at any level, not just beating others. We want to MAHALO all those who have supported this event in the past, and we look forward to working with you again this year!
*Please click HERE and take a moment to watch a video about this event!
INFO HERE WILL BE CONSTANTLY UPDATED UNTIL THE DAY OF THE EVENT. KEEP COMING BACK FOR THE LATEST RELEASED WORKOUTS (SCROLL DOWN) AND EVENT INFO! 
Early registration Sep 19-Nov. 6, 2019 $60
Late registration Nov. 6- Nov. 12 (not guaranteed a shirt+ $15 MORE LATE FEE) $75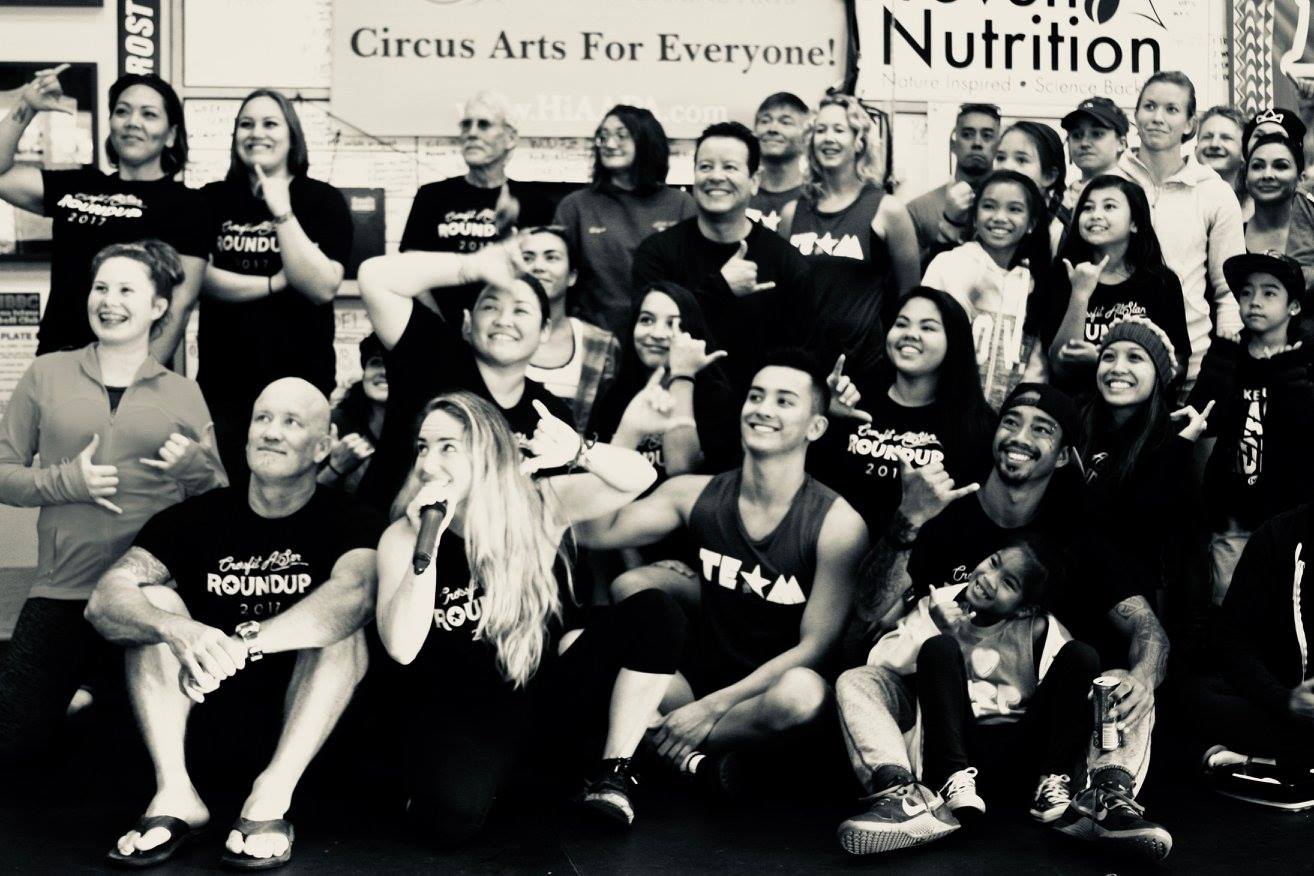 The Lowdown: 
8 Divisions include: 
Open Men/Women
Scaled Men/Women
Masters Men/Women (50+ yrs. AND 60+ yrs.)
Teens 11 to 14yrs, 15/16yrs., 17/18 Teens will be run in a mixed age/gender heat, but awards will be given to ALL TEENS 11-18yrs.
We reserve the right to sell more, or less tickets of certain divisions based on need and interest. Registration is limited, please reserve your spot before it sells out if you want to compete! We cannot guarrantee to accomodate last minute entries. 

No refunds, no transfers.

 Late registration FEE $15 extra added.
If you wait, there is a chance we might move tickets from some divisions and place them available in other divisions that need tickets. We will do our best to spread the tickets out between all the various divisions. If you want to compete, purchase a ticket early so we can be sure to provide enough for all.
Entry fee includes event shirt if you register by the Nov. 6th deadline. Be sure to specify Mens/Womens & size when you register online. If you register after Nov. 6 you will NOT be guaranteed an event shirt! We are not ordering extra this year!!!!
WODs to be announced. Expect 1 OFF SITE EVENT, 2 events back at the box, with a skills test for all. Expect a final event for top 4 competitors in each division. 
Anyone can enter, even if unaffiliated with a CrossFit box!
FREE spectator admission.
FREE ENTERTAINMENT!
Chuck Wagon will be on site for food purchase around lunch time
Confident volunteers, equipment organizers & Judges wanted 

(FREE T-Shirt included!)

 Volunteers MUST get a free ticket and complete the online questionsaire after ticket purchase. Volunteers should register by Nov. 6 to guarantee a shirt gets ordered for you!

Early registration Sep 9-Nov. 6, 2019
Late registration Nov. 6- Nov. 12 (not guaranteed a shirt! You pay $15 MORE LATE FEE)
Registration will CLOSE Tuesday, Nov. 12th, 11:30pm
KIDS EVENT Saturday Nov 16th 10:40am! Stay tuned for more info!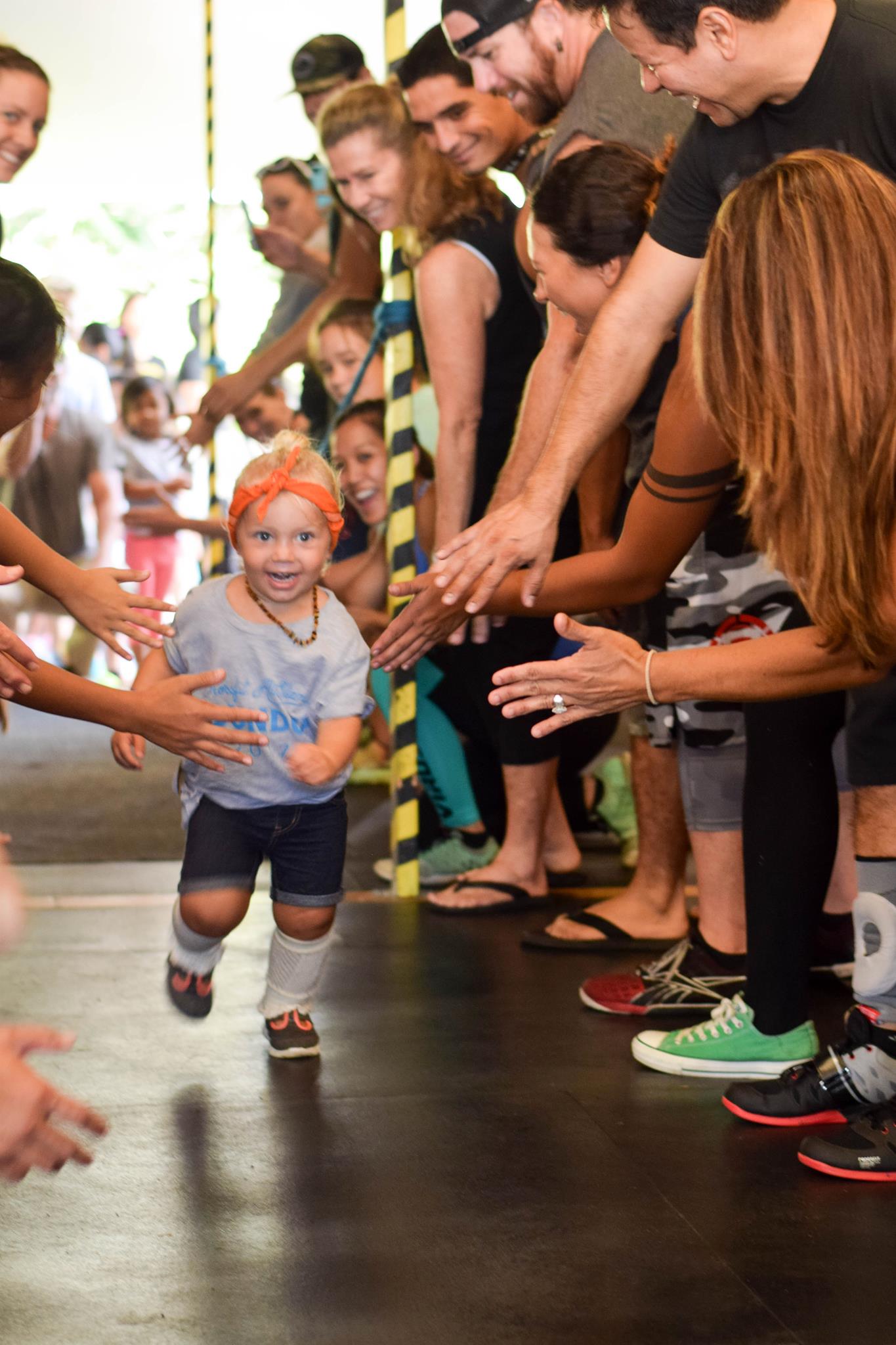 KIDS REP-A-THON: available for KIDS ages 0-13 may sign up for any amount of donation ($25 suggested donation) which will benefit the Nature Conservancy of Hawaii. Kids & Parents will await instructions! Includes an event shirt! KIDS MUST REGISTER AHEAD NO EXCEPTIONS! NO LATE ENTRIES! YOUR KIDS DO NOT NEED TO KNOW HOW TO DO CROSSFIT WE WILL TEACH THEM!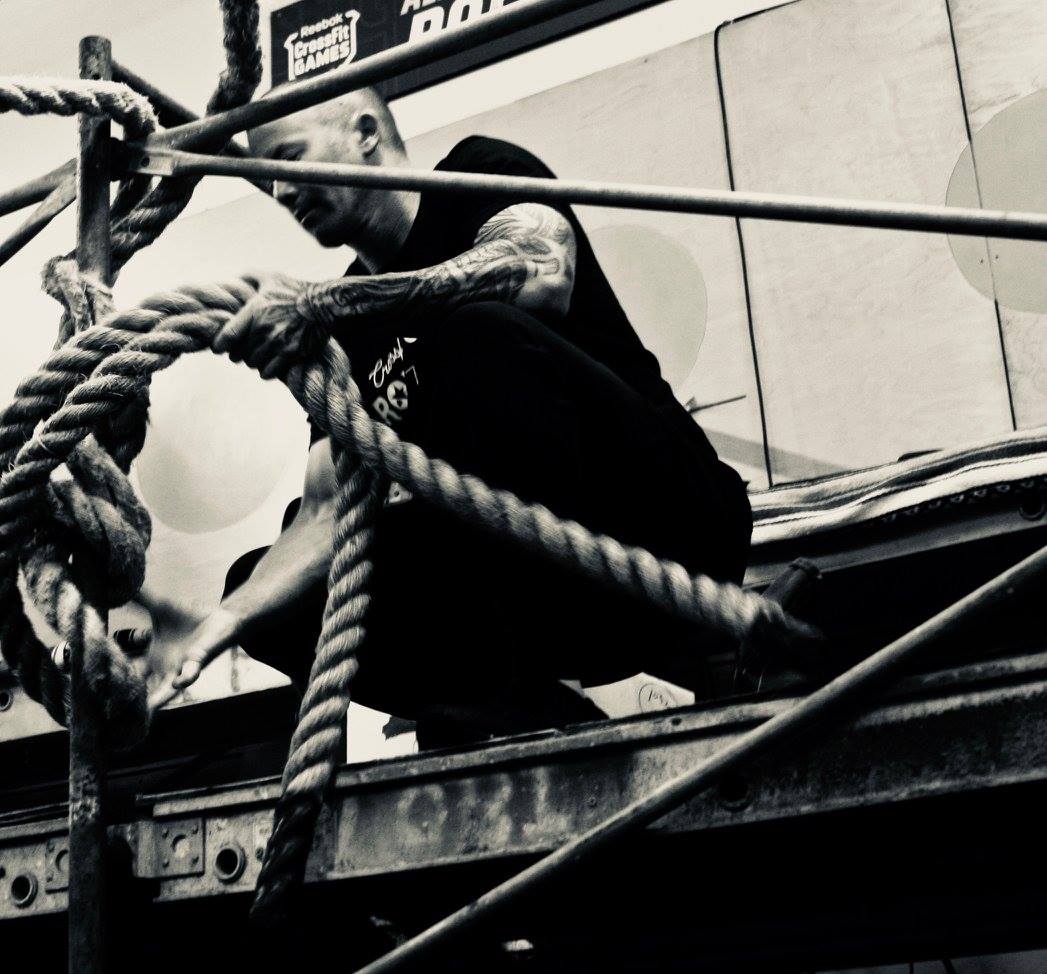 YOUR ENTRY FEE INCLUDES THE FOLLOWING PROMISE FROM US:
New art work and shirt design/color EVERY year for registered athletes AND volunteer STAFF
Clear communication from the time you register to the medals ceremony at the end, our job is to make certain you know what's going on and we take that job seriously.
Fair and equally programmed WOD's that include ALL 3 of CrossFit's elements of Gymnastics, Olympic Weightlifting AND Metabolic Conditioning including an equal representation of all 10 General Physical Skills.
Thourough & accurate WOD descriptions catalogued here on Eventbrite for easy reference, and announced in person at the event before each event. You will be given AMPLE TIME to practice these WODs! We will not wait till the last minute to announce.
Off site 'Mystery WOD' included each year to get out of the box! This is more planning and logistics for us, but it's worth it to accurately test the unknown and unknowable for each participant...plus it's FUN and we make great memories!
ON TIME we know your time is valuable and when we publish our schedule we stick to it. We pride ourselves with staying on time according to the schedule.
Optimal Volunteer management, everyone involved will showcase their skills and that doesn't just mean the athletes! Volunteers are respected, get assignments ahead of time, are trained in each assignment, and given the best leadership possible. Without volunteers this event wouldn't even be possible, we appreaciate you and we take CARE of you.
Fair & accurate judging we understand you train hard to prepare for this event and you expect your workout to be validated correctly and accurately. We train each judge ahead of time and do our very best to provide equal and fair judging. We also address EACH AND EVERY appeal or complaint made to our Head Judge in the event of an athlete discrepancy. You will be listened to, and we will MAKE IT RIGHT if we need to do so.
Thoughtful opening ceremony, cultural experiences, and entertainment throughout the event. We care about the spectator experience and want to make the most of all of us coming together for this unforgettable weekend!
Medals, trophies & awards will be given to top finishers in adult divisions, and ALL KIDS AND TEENS.
Generous business partners & sponsors believe in what we do and show support for our event each year to provide registration goodies & prize packs for you.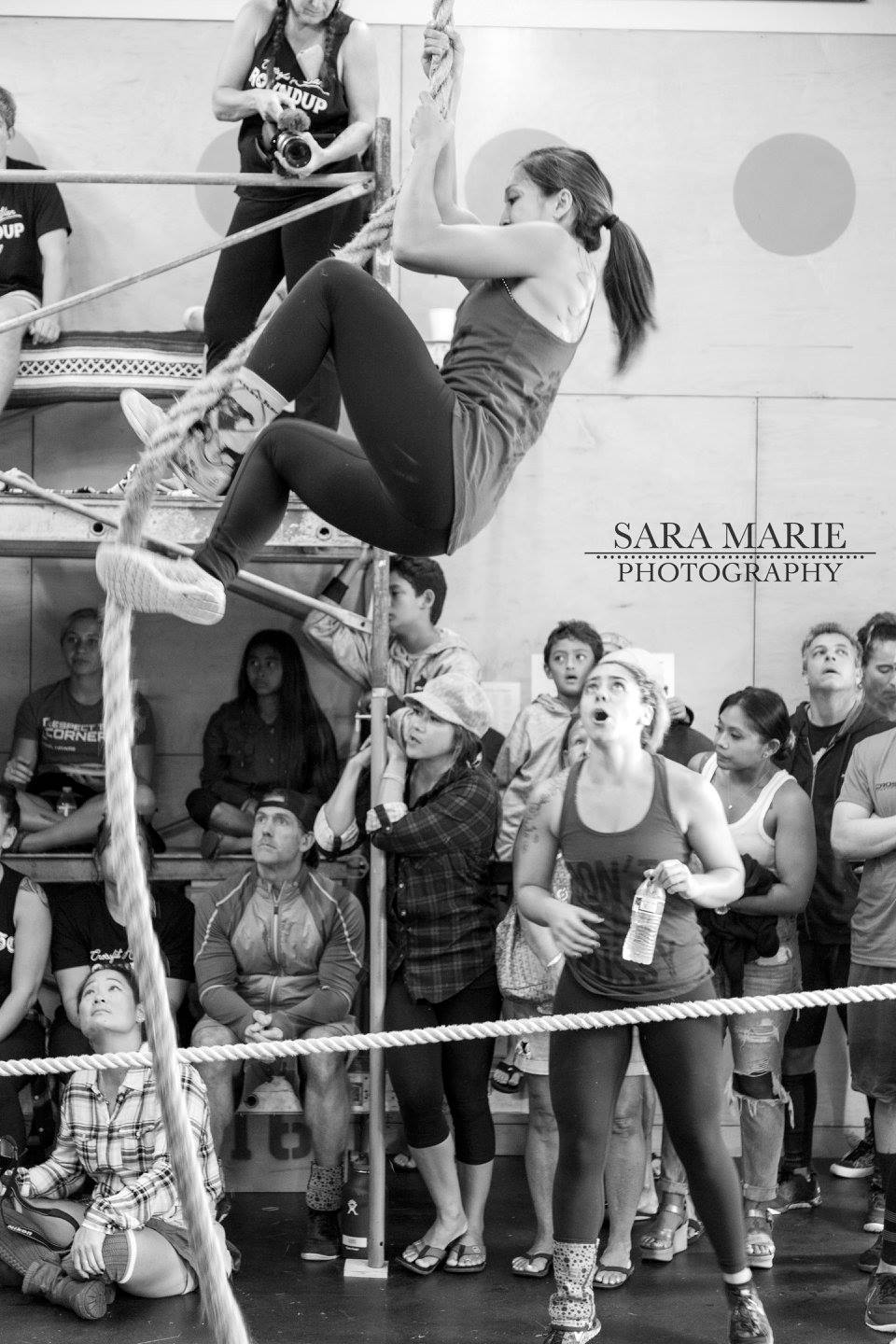 SAMPLE Schedule of Events! FINAL SCHEDULE TBA
*NOTE the Round-Up starts at a mystery location this year TO BE ANNOUNCED!
Saturday Nov. 16th, 2019
6:30am- 7:00am Athlete Check-In OFF SITE AT MYSTERY LOCATION TO BE ANNOUNCED
7:00am-7:10am Group Picture (Athletes/Volunteers)
7:10am-7:30am Opening Ceremony & BLESSING OFF SITE AT MYSTERY LOCATION TBA
7:45am-8:00am WOD#1 Workout Description & Movement Standards LOCATION TBA
8:10am WOD#1 START....(9:45am finish) RETURN TO GYM BY 10:30
11am - 3:00pm Skills Test performed outside gym
10:30am Kupuna CrossFit Honorary Ceremony...(10:40 FINISH)
10:40am MICHAEL MORRISS MEMORIAL WOD FOR KIDS UNDER 13...(10:55 FINISH)
10:55-11:10 transition and WOD #2 Set up

 

11:10-11:25 WOD#2 workout description
11:30pm WOD #2 START...(2:00pm FINISH time)
2:00-2:20 transition and WOD #3 set up
2:20-2:35 WOD #3 workout description
2:45pm WOD #3 START...(5:00pm FINISH)
5:00pm FINALS FOR TOP 4 IN EACH DIVISION
6:00pm AWARDS CEREMONY & CLOSING BLESSING
THINGS TO BRING if you're a competing athelte in any division other than KIDS:
Lifting Belt
Wrist protection
Lifting shoes
Running shoes
Swim Suit
Swim Cap
Goggles
Water Bottle
Sunscreen
Personal cooler with food/snacks (will have lunch wagons on site at the gym)
BE READY FOR ANYTHING!
Frequently Asked Questions:
Q. I want to enter Open Men's Division but it's all full? What can I do?

A. Simply purchase a FREE waitlist ticket to be put on the waitlist. It is VERY likely that we will release more tickets, and remove tickets from other divisions that are not selling out. 

Q. I was wondering if its going to be for Big Island only or if I could make it there from O'ahu would I be able to enter?

A.

We would love people from neighbor islands to enter!!!

 

Q. how do you determine what division to register for?

A.You will know to register for Open if you do regular CrossFit mainsite wods as perscribed. Register for scaled if you REGULARLY NEED TO SCALE workouts or are a novice.

 We want everyone to be included, but not take advantage of scaling just to win of course! If an un-assited pull up is not available to you, then you should sign up for scaled division.

Q. 

Will the wods be released before the event ?

A. 

YUP! Most of the WODS will be released before the event, with the exception of a mystery event and the final event for the top 4 competitors. You can expect that at least 3 of the workouts will be released so the athletes know what to expect and are able to practice for peak performance.
PARKING & ATHLETE TENTS: The top parking lot will be available for athlete tents like in years past. Additional parking will be available this year down the street. Athletes will be asked to drive in, unload, and park their cars outside the upper parking lot. A detailed map will be provided. OFF DUTY POLICE OFFICER to be respected and please follow their directions with parking!
FOOD: WE'RE PROUD TO ANNOUNCE ALOHA BOL WILL BE OUR PRIMARY FOOD VENDOR AT THIS YEAR'S ROUND-UP!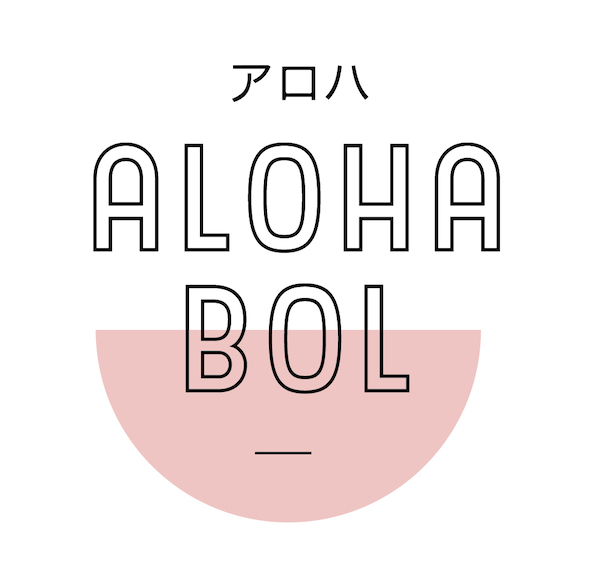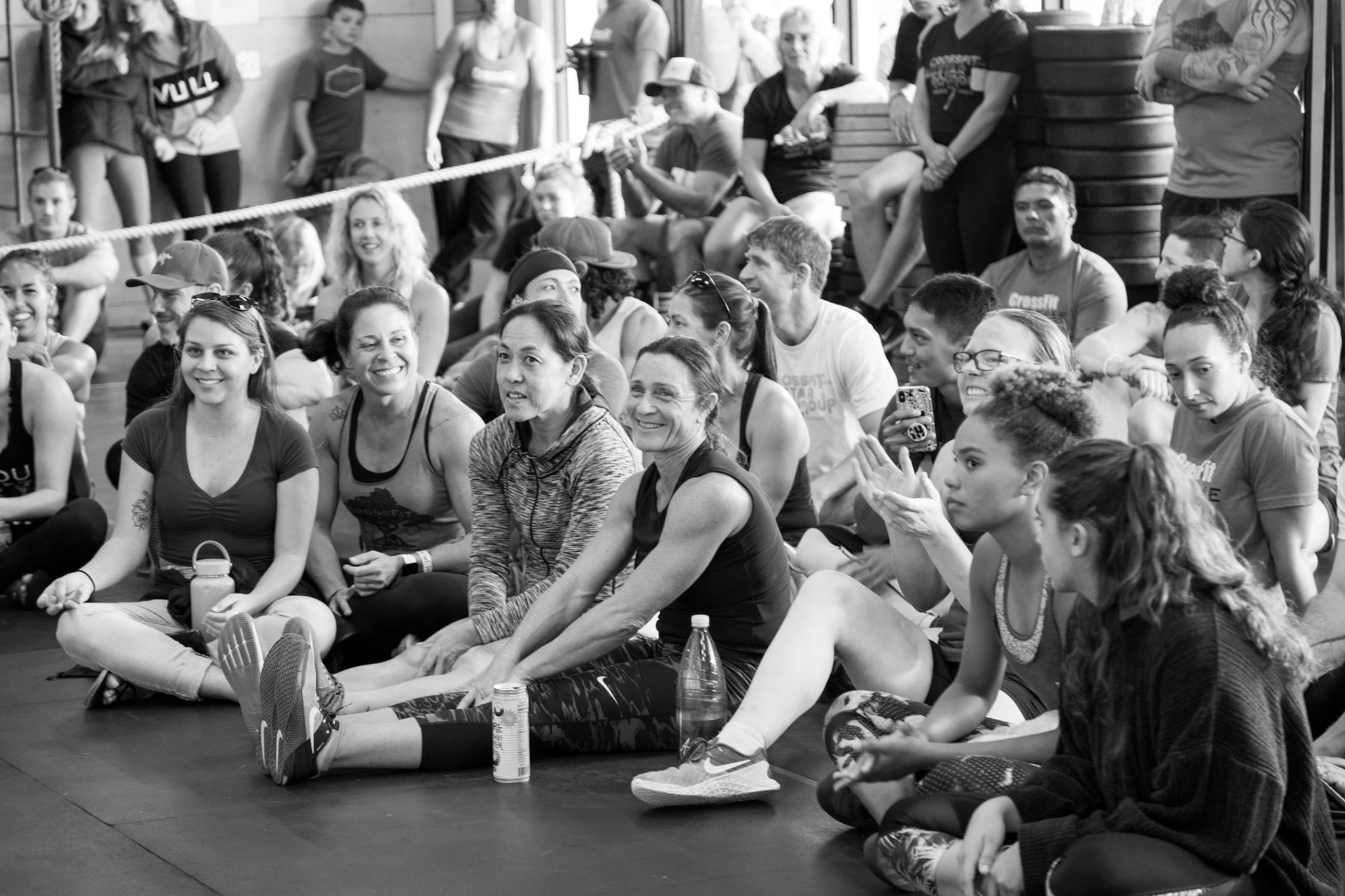 MORE EVENT QUESTIONS? CONTACT EVENT ORGANIZER KC STALLSMITH TEXT 808-357-7851 OR EMAIL KC@CROSSFITALLSTAR.COM
Mahalo! And stay tuned to the final details of the 2017 AllStar Round-Up #6!

WHAT TYPE OF WORKOUTS CAN YOU EXPECT?
TAKE A LOOK AT THE HISTORY OF WORKOUTS OF THE PAST BY FOLLOWING THE LINKS BELOW, ORIGINAL MAPS, CHARTS, GRAPHS NOT INCLUDED ON SOME FILES. MOSTLY TEXT DESCRIPTIONS: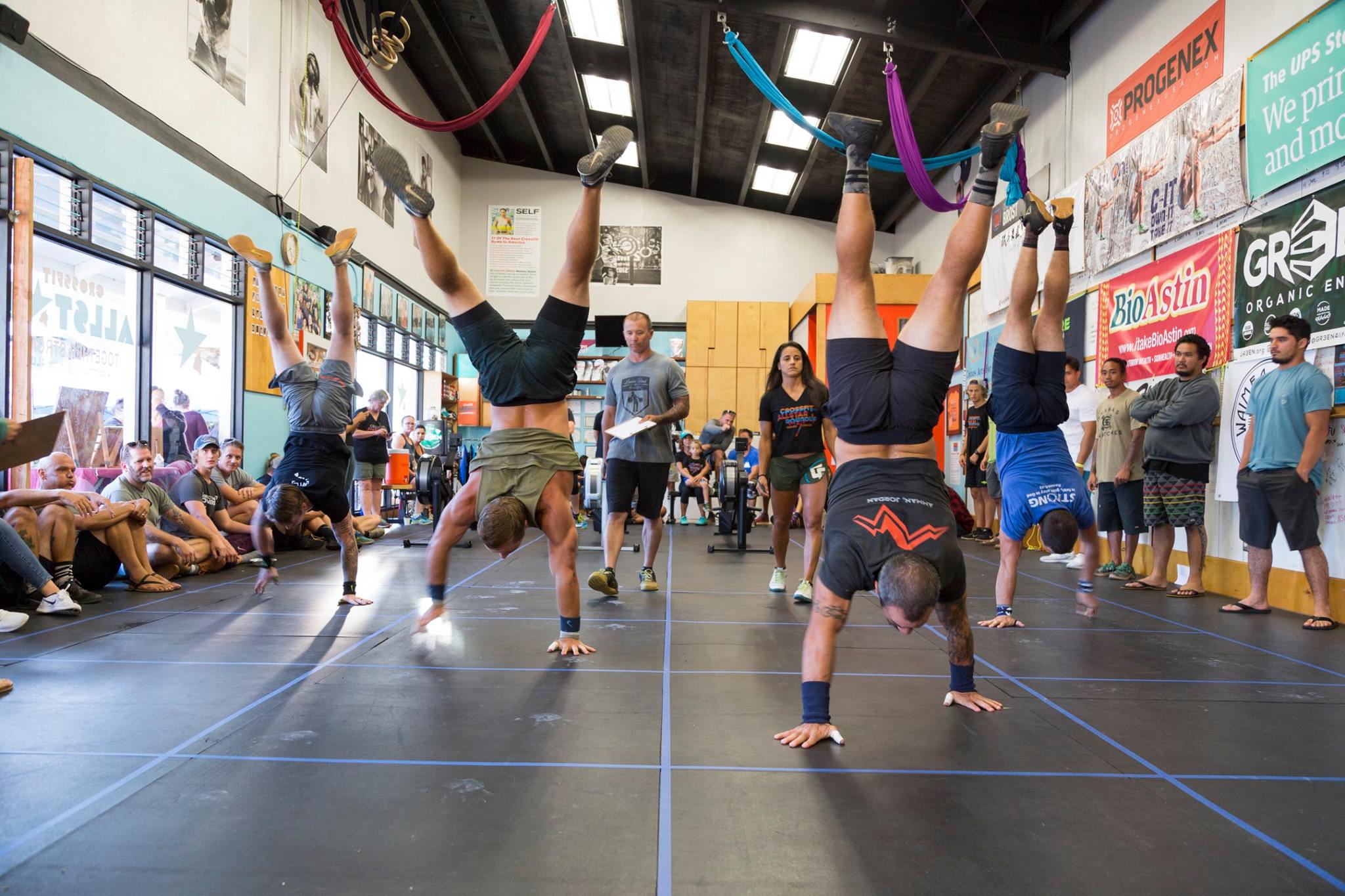 Attendee List
Sort by:

Date

|

First Name

|

Last Name
Save This Event
When & Where

CrossFit AllStar
64-1032 Mamalahoa Highway
Waimea, HI 96743


Saturday, November 16, 2019 from 7:00 AM to 6:00 PM (HST)
Add to my calendar
Organizer
Our mission: To provide the most effective method of fitness imaginable to any person, regardless of age or fitness level, in a community where every athlete is an AllStar. Location: Waimea, Hawaii