2019 African Missions Conference: "Shining Like Stars!"

Thursday, June 27, 2019 at 9:00 AM

-

Sunday, June 30, 2019 at 1:00 PM (WAT)
Event Details
"Those who are wise will shine like the brightness of the heavens, and those who lead many to righteousness, like the stars for ever and ever." Daniel 12:3
From June 27th to 30th, disciples from all around the world will converge in Victoria Island, Lagos as we celebrate our the 3rd African Missions Conference for the SoldOut Discipling Movement: "SHINING LIKE STARS!". Join us for an incredible time of worship, fellowship, preaching and leadership-training as we get inspired to shine in this generation by spreading the light of the true Gospel to all of Africa! 
We like to encourage everyone to arrive by Wednesday, June 26th, in order to take advantage of all the conference has to offer. Apart from our worship on Sunday morning, all of our meetings over this 5-day event will be held at the Best Western Hotel, 1228B Ahmadu Bello Way, Victoria Island, NG.
*Please note the following information for registration and booking:
REGISTRATION FEE: $200 USD (includes free access to all activities, a conference t-shirt and complementary breakfast)
HOTEL BOOKING FEE (Promotional Group Rate). Note: DO NOT try to book your hotel online.  Instead, please request a hotel reservation by contacting GoodHope Atason at goodhope.atason@usd21.org.  He will contact the hotel to personally reserve your room. The promotional rate is on a first-come-first-serve basis for the first 50 rooms. 

SINGLE BED

$135 USD per night per room (Wednesday through Sunday Night). Total: $675
Or N45,000 in cash per room per night upon arrival.

TWO DOUBLE BEDS

$165 USD per night per room (Wednesday through Sunday Night). Total: $825
Or N55,000 in cash per room per night upon arrival.
LAGOS ICC BANKING INFO: 
Diamond Bank PLC. Account No. 0085286554
The following is the schedule of events:
Wednesday (June 26th):

All Conference Participants are encouraged to arrive early in the morning or early-afternoon (If arriving later

,

please contact Bolaji Akinfenwa at bolaji.akinfenwa@usd21.org)

6:30PM: Bridal Shower for Kate Awara
7:30PM Groom Honoring for Tolani Abiodun

Thursday (June 27th):

8:30AM: Bus pick up to visit the Lekki Conservation Centre (www.wikipedia.org/Lekki_Conservation_Centre) – a scenic attraction reputed to be the longest canopy walkway in Africa!
3:00PM: Nigeria vs The World Football Game
7:00PM: Welcome Banquet in Courtyard (By Invitation: for foreign guests, Lagos staff, and ICCM students)

Friday (June 28th):

8:30-9:30AM: Registration begins at Best Western Hotel
10:00AM: Church Builders Workshop
3:00PM: Wedding Rehearsal for Kate Awara and Tolani Abiodun
4:00PM: ICCM-Lagos Graduation Rehearsal
6:00-7:00PM: Registration at Best Western Hotel
7:00PM: First General Session

Saturday (June 29th):

9:00AM: Congregational Workshop - Men and Women separate
12:00PM: Free for Lunch
3:00PM: MERCYWorldwide Project with The Real School (IMPORTANT: Please bring your green MERCY shirts)
7:30PM: Talent Show & Dance Party

Sunday (June 30th):

9:00AM: Congregational Worship Service and ICCM Graduation
12:30PM: Send-Off of Johannesburg, South Africa Mission Team
4:00PM: Kate Awara and Tolani Abiodun Wedding!
7:00PM: Abiodun Reception at Best Western Courtyard (By Invitation Only)
VIEW/DOWNLOAD FULL-DETAIL SCHEDULE HERE
Guest speakers coming: Along with many powerful preachers from Africa, we will also have a variety of speakers coming from the United States to inspire us for the Lord!  Our father and mother in the faith, Drs Kip & Elena McKean will be coming to encourage us with amazing lessons and great news from around the world!  The deep convictions of seasoned church-builders John & Emma Causey from Los Angeles will be on display!  We will be inspired by young dynamic leaders Aaron & Sheila Turner from L.A and Aaron & Sharmayne Visichini of Boston.  And from our sister church in the nation's capital, Washington, D.C., we will be encouraged by the vibrant LuJack & Cathi Martinez!  We extend a warm welcome to the many others coming from Los Angeles, Boston, Washington D.C., and other great cities to encourage the saints here in Lagos!
To receive the required VISA INVITATION LETTER for your visa application to the Nigerian Embassy, PLEASE CONTACT our Church Administrator, Goodhope Atason, at: goodhope.atason@usd21.org. Be sure to include the following:
1). NAME ON PASSPORT (please indicate gender)
2). BIRTHDATE
3). PASSPORT NUMBER
All personal information on your email will remain confidential.
We look forward to welcoming you to the Lagos, Nigeria, a.k.a. "The Giant of Africa". Join us as we celebrate the 3rd African Missions Conference, the 3rd Anniversary of the Lagos International Christian Church, the 1st ICCM Graduation on the African Continent and the send-off of the mighty Johannesburg, South Africa Mission Team! We'll see you there!
Much love from Lagos,
Dr. Andrew & Patrique Smellie
Lead Evangelist and Women's Ministry Leader, LICC
AFRICANUS WORLD SECTOR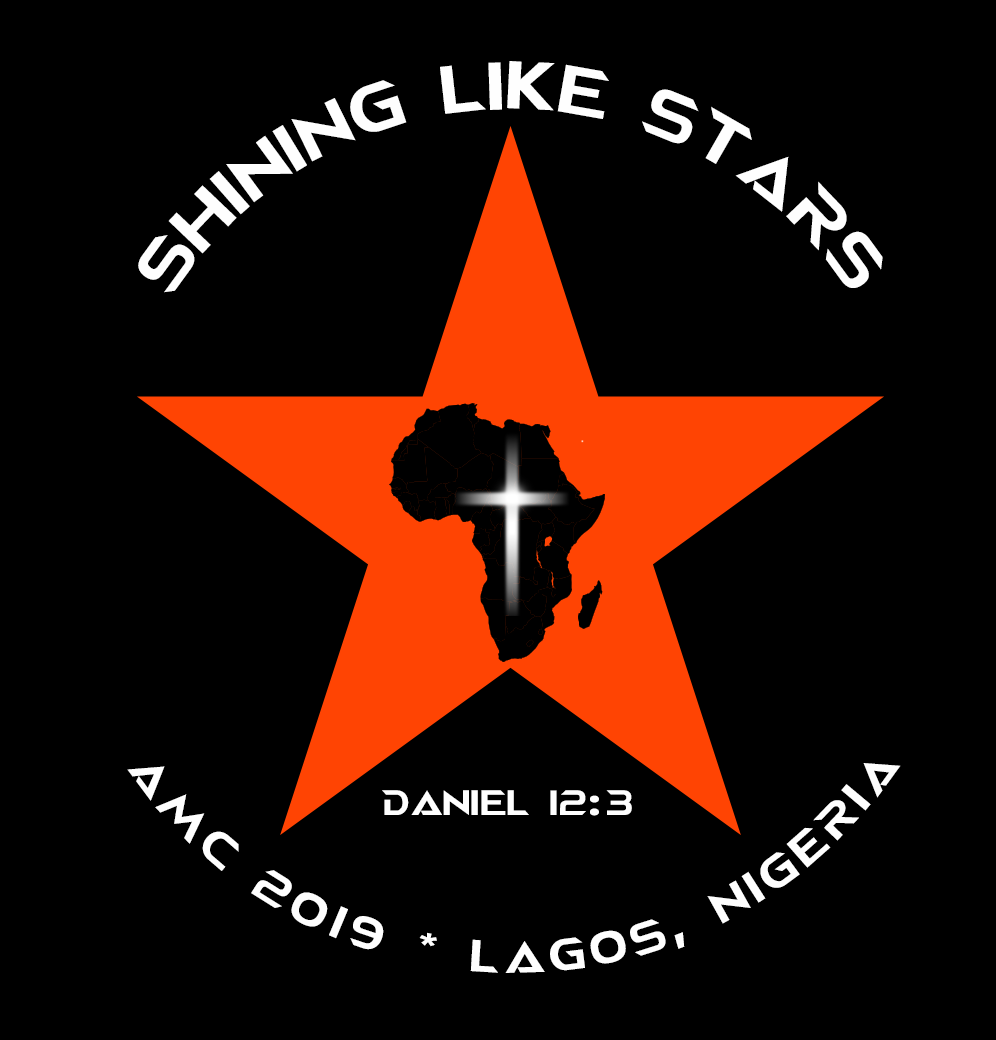 ---
FAQs
What documents and/or vaccines do I need to visit Nigeria?
The following will be needed:
A Nigerian Visa (www.traveldocuments.com)

The CDC recommends Yellow Fever vaccination
REMINDER: To assist in your visa application to the Nigerian Embassy, please send an email to our Church Administrator, GoodHope Atason, who will prepare a Visa Invitation Letter from the Lagos Church for you. His email is goodhope.atason@usd21.org. Please include the following in your email:
Name as written on your passport (please indicate Mr. or Ms. to indicate gender)
Birthdate
Passport Number
How will transportation be handled?
Once you've obtained your VISA, please send your traveling information to Bolaji Akinfenwa (bolaji.akinfenwa@usd21.org)
There will be designated protocol officers (greeters) to meet you on arrival to the airport. Upon reception of your itinerary, we will assign a greeter for you! Please send your picture to Bolaji so we can welcome you at the airport!
How will food be handled?
The registration cost will cover the Welcome Banquet in the beautiful courtyard of the Best Western Hotel! Please bring funds to cover the rest of your meals. The Best Western Hotel is equipped with a restaurant and room service. Also, some local church members will be able to assist you towards other great venues nearby!
Travels Tips for Safety/Percaution:
During your trip, we strongly advise for you to keep cash and any highly valuable items on your person, not in luggage. Unfortunately there has been cases of theft concerning shipped luggage.
For any further questions, please contact Dr. Andrew Smellie at andrew@usd21.org.
We look forward to welcoming you to "The Giant of Africa!"
Save This Event
When & Where

Best Western Hotel
Plot 1228 Ahmadu Bello Way, Victoria Island
Lagos, Lagos
Nigeria

Thursday, June 27, 2019 at 9:00 AM

-

Sunday, June 30, 2019 at 1:00 PM (WAT)
Add to my calendar