Description
Signature Speaker Series event brings top marketing professionals and executives together for networking and engaging presentations aimed at developing the sophistication of marketers. May's event titled "2019 Ad Video: Filling Sales Channels with Customers in Scale" will feature Sean Cunningham, President & CEO of the Video Advertising Bureau. Mr. Cunningham will give us a data-driven look into the ever-changing biosphere of video advertising. Together we'll discover topics that include screens vs. devices, how TV is affected by new content viewing platforms and the relationship between television and social media. We encourage you to register today for this compelling seminar designed to help you maximize how you use video to market your business!
About Sean Cunningham
Sean Cunningham is the president and CEO of the Video Advertising Bureau (VAB), one of the advertising industry's leading sources of consumer insights and the voice of the premium video advertising industry. Since his appointment in June 2003, he completely transformed the former Cabletelevision Advertising Bureau (CAB) from an informational bureau to a direct-to-marketer advocacy group. Then in May 2015, Sean transformed the organization again to become the VAB, opening it up to all ad-supported premium video distributors and producers. Most recently, the VAB's ascendency in the U.S. advertising conversation was heightened with the launch of the industry's first, national video advertising campaign featuring the founders of visionary digital native, direct-to-consumer marketing companies. The campaign was seen across VAB members' multi-screen ad platforms.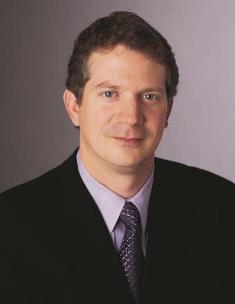 Prior to the VAB, Sean was deeply involved in the advertising agency business marked by senior management positions with some of the most respected companies in the industry. Sean was executive vice president and managing director at Universal McCann in New York where he was integral to the agency's unprecedented new business growth. His tenure culminated with Universal McCann being named 2002 "Agency of the Year" for its outstanding performance by leading industry trade publications Advertising Age and Adweek.
Sean was also previously executive vice president and media director for Ammirati Puris Lintas in both the U.S. and Canada, including co-launching a new agency in Toronto with a full-service media operation built from the ground up. Additionally, he served as executive vice president and media director for Lowe, Lintas & Co. prior to joining Universal McCann.
Known for his ability to deeply immerse himself in client's business, Sean has considerable experience in many of the largest consumer product verticals including automotive, technology, consumer electronics, consumer product goods, retail, beer, distilled spirits, hard goods, as well as business-to-business marketing sectors.
He earned his Bachelor of Arts in English Communications from Boston College. An avid hockey player and coach, skier, fisherman, tennis player, voracious reader and automotive enthusiast, Sean and his wife Jessica have three children and live in Westchester County, New York.
About the Video Advertising Bureau
The Video Advertising Bureau provides marketers with industry-defining data, actionable thought leadership and planning tools to navigate and optimize the ever-expanding world of premium multiscreen video content. In collaboration with our member partners, the VAB champions the undeniable power of premium video advertising.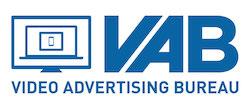 The VAB member companies include: A+E Networks, Altice USA, AMC Networks, BET Networks, CBS Broadcasting, Charter Spectrum Reach, Cinema Advertising Council, Comcast Spotlight, Cox Media, The CW, Discovery, Inc., Disney/ABC Television Group, ESPN, Fox Broadcasting, Fox Networks Group, Fuse, GSN, Hallmark/Crown Media, Mediacom / OnMedia, NBCUniversal, National CineMedia (NCM), Reelz, Screenvision Media, Spotlight Cinema Networks, Tennis Channel, Turner, Univision Communications, UPtv, Verizon Fios, Viacom Media Networks, WGN America and Xandr.
Thank You to Our Sponsor