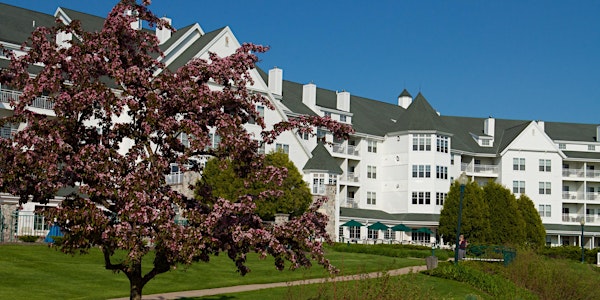 2019 ACC Wisconsin Annual Conference & Meeting of Members
When and where
Location
The Osthoff Resort 101 Osthoff Avenue Elkhart Lake, WI 53020
Refund Policy
Refunds up to 30 days before event
Description
Please join us for the 2019 Annual Conference and Meeting of Members at the luxurious Osthoff Resort located in Elkhart Lake, Wisconsin. This 1½ day event is a great opportunity to network with fellow in-house counsel and earn valuable CLE credits. CLE programming is specifically designed for you as an in-house attorney. Our registration format allows you to customize your program schedule to fit your practice needs by choosing from the many hours of programming offered.


CONFERENCE SCHEDULE
THURSDAY, MAY 16, 2019

8:00 AM - 8:45 AM - Registration and Continental Breakfast

Programs
9:00 AM – 9:50 AM

Workshop: The Nuts & Bolts of Contract Drafting and Risk Management
Block Chain Cryptocurrency 101
10:00 AM – 10:50 AM

Why You Should Pick English Law in International Contracts (when you can't get US)
Litigation in the SnapChat Age: Ephemeral Messaging Apps, Discovery, the Duty to Preserve, and Strategic Considerations
Current Issues in Managing SEC Compliance and Corporate Governance
11:00 AM – 11:50 AM
Advanced Language Writing - Simplifying Contract Templates to Increase Customer Acceptance Rates and Reduce Disputes
Data Protection and Security Risk Management: A Corporate Counsel Guide
Buckle Up: Compliance and Risk in the Changing World of Tariffs, Trade Agreements and Export Sanctions
12:00 PM – 2:00 PM Lunch, Meeting & Keynote Speaker
Keynote Speakers: Arno Michaels & Pardeep Singh Kleka
Present: "The Gift of Our Wounds"

2:10 PM – 3:00 PM
Don't Leave Home Without It:IP Considerations in Developing and Using Mobile Applications
Wayfair or Not-Fair – New Wisconsin Emergency Tax Rules: New Sales Tax Collection Requirements and Income/Franchise Tax Rules Regarding Taxable Activities in Wisconsin
Leading the Charge on Pay Equity: How In-House Counsel Can Influence Change
3:10 PM – 4:00 PM
Practical Bankruptcy & Insolvency Considerations for Solvent Companies
Death & Taxes: An Introduction to Estate Planning
Defeating the Reptile: What is Reptile Theory; How is It Being Used to Demonize Corporate Defendants; And How to Prepare Your Most Vulnerable Witness to Fight it?
4:10 PM – 5:00 PM
A Litigators Deep Dive into Indemnity and Liability Contract Provisions

The Four Horsemen of the Internet Apocalypse


5:30 PM -7:00 PM Cocktail Reception

7:45 PM - NETWORKING EVENTS - Trivia Night and Paddock Club Dinner
NOTE: Please only register for EITHER the Paddock Club or the Trivia Night, as they will occur at the same time on Thursday evening.

FRIDAY, MAY 17, 2019
8:00 AM - 8:50 AM - Hot Breakfast Buffet

9:00 AM – 9:50 AM

When Employees Behave Badly: Handling Off-Duty Misconduct
Living the GDPR
10:00 AM – 10:50 AM

Tabletop Data Breach Exercise – War Games
Lawer to Lawyer - What Success Looks Like: Coordination with Your Trial Counsel.
11:00 AM – 11:50 AM

News Flash: Fakes Are For Real! Developing and Implementing a Global Anti-counterfeiting Strategy
The Accommodation Dilemma: Lawfully and Intelligently Working with Employees with Disabilities, Serious Health Conditions, and Work-Related Injuries
Conference Cancellation Policy
All substitution requests (substitutes must be eligible to attend) must be received by Amy Westrup, in writing (or via email) prior to April 26, 2019. Cancellations received in writing (or via email) prior to April 17, 2019, will be refunded minus a $50 administrative fee. Cancellations made after April 17, 2019, will not be eligible for a refund.