Description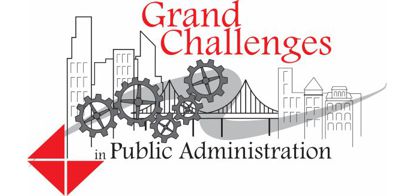 The need for government to operate more efficiently at every level has never been more critical than it is today. The Academy's ability to meet this challenge by independently investigating and developing solutions for governance issues derives from the experience and expertise of our over 900 Fellows.
Fellows of the Academy are former cabinet officers, Members of Congress, governors, mayors, and state legislators, as well as prominent scholars, business executives, and public administrators.
The Academy's Fall Meeting is the only time all Fellows are invited to get together, share best practices, learn from one another, and address critical issues of good governance. At this year's Fall Meeting we will be unveiling the Grand Challenges in Public Administration. At the 2018 Fall Meeting the Academy began a year-long, interdisciplinary, and intersectoral effort to identify these challenges and position the Academy to lead future efforts to respond to the challenges identified. Join us as we identify the Grand Challenges in Public Administration and strategize and mobilize the field to find solutions.