Description
Dear Investors,
With the US market climbing to a new high and a possible Fed easing round the corner, is it going to be a 'buy on rumours and sell on facts' situation? Are Brexit, US-China trade tensions and Iran's increasing nuclear ambitions non-events? With excess liquidity, where will the funds flow to?
Do join us for our upcoming seminar on Saturday, 21st September, featuring Mr Phua Lee Kerk (Chief Strategist of Phillip Capital Sdn Bhd) to gain insights on the market fundamentals and the market outlook for the last quarter of 2019. Register now!

Our Speaker: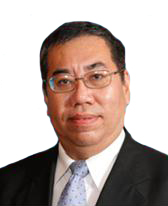 Mr. Phua Lee Kerk is currently the Chief Strategist of Phillip Capital Sdn Bhd. He has wide and varied experience in the financial advisory and portfolio management fields, having worked in Japan, Malaysia and Singapore for more than 24 years with companies like Jupiter Research, APS Asset Management and Pheim Unit Trusts Berhad. He has presented various papers on investment, corporate finance and M&A both locally and overseas in conferences and seminars organized by World Bank, UNESCO, Securities Commission, Bursa Malaysia and others. He is also the working member of Malaysia Plan of Actions. He is co-writer of the book "A Practical Approach To Mergers and Acquisitions in Financial Services Industry".