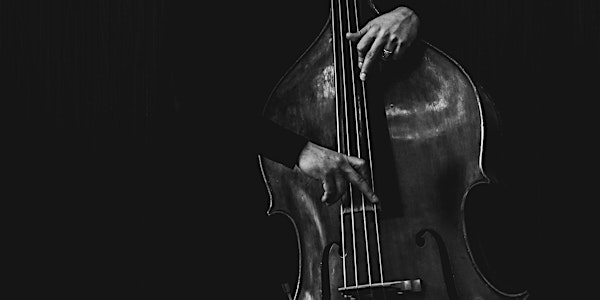 2019-20 Concordia Young Friends Subscription for ages 19-35
By Concordia Chamber Players
When and where
Location
Trinity Chuch, Solebury 6587 Upper York Rd Solebury, PA 18963
Description
Young Friends Subscription includes All 3 Concordia Chamber Players Subscription Season Concerts
NEW! For ages 19-35
Please note: Your individual season tickets will be mailed to you in early October.
Sunday, October 27, 2019
ArtYard @ 3:00 PM
62 A Trenton Avenue, Frenchtown, NJ
Silenced Voices
String Quartet in C Major (selections)- Theo Smit Sibinga
Grand Duo for violin and cello (selections)- Paul Hermann
Dance for string trio - Hans Krasa
String Quartet No. 8- Dmitri Shostakovich
Clarinet Quintet- Giacomo Meyerbeer
Alexi Kenney - violin, Sigurbjorn Bernhardsson - violin, Richard O'Neill - viola, Michelle Djokic - cello, Romie deGuise Langlois - clarinet
Sunday, March 1, 2020
Trinity Church @ 3:00PM
6587 Upper York Road, Solebury, PA
Diacritical Marks
String Quartet in One Movement- Amy Beach
Diacritical Marks for string quartet- Nico Muhly
Piano Quintet in C major- Béla Bartók
YooJin Jang - violin, Kristin Lee - violin, Daniel Kim - viola,
Michelle Djokic - cello, William Wolfram - piano
Sunday, April 19, 2020
Trinity Church @ 3:00PM
6587 Upper York Road, Solebury, PA
Cello2Cello
American Haiku - Duo for viola and cello- Paul Wiancko
String Quartet No. 2, Opus 35 for violin, viola and 2 cellos- Anton Arensky
String Quintet in C Major, Opus 163, D 956- Franz Schubert
Siwoo Kim - violin, Tien-Hsin Cindy Wu - violin, Ayane Kozasa - viola,
Michelle Djokic - cello, Paul Wiancko - cello
(18 and under free when accompanied by an adult)
About the organizer
Concordia Chamber Players was founded in 1997 in New Hope, PA. Since that time our audience has come to expect and relish in witnessing the great masterpieces of the chamber music repertoire, spanning all centuries, performed by our stellar list of guests artists in the intimate setting unique to bucolic Bucks County. Founder and Artistic Director, Michelle Djokic, endeavors to unveil some lesser known gems while presenting compositions we have all come to treasure in a setting that welcomes both the ardent devotee and those who are just embarking on the discovery of all the wealth of witnessing live chamber music. Michelle and her colleagues bask in the warmth of Bucks County and welcome the opportunity to escape the big city for the intimacy and charm of New Hope. Discover the depth of talent of the Concordia family of musicians, from the veteran to the young protégées in the forum of witnessing the treasured masterpieces and the excitement of discovering a lesser known work. Browse our web site for more information on special events and ticket information.