Description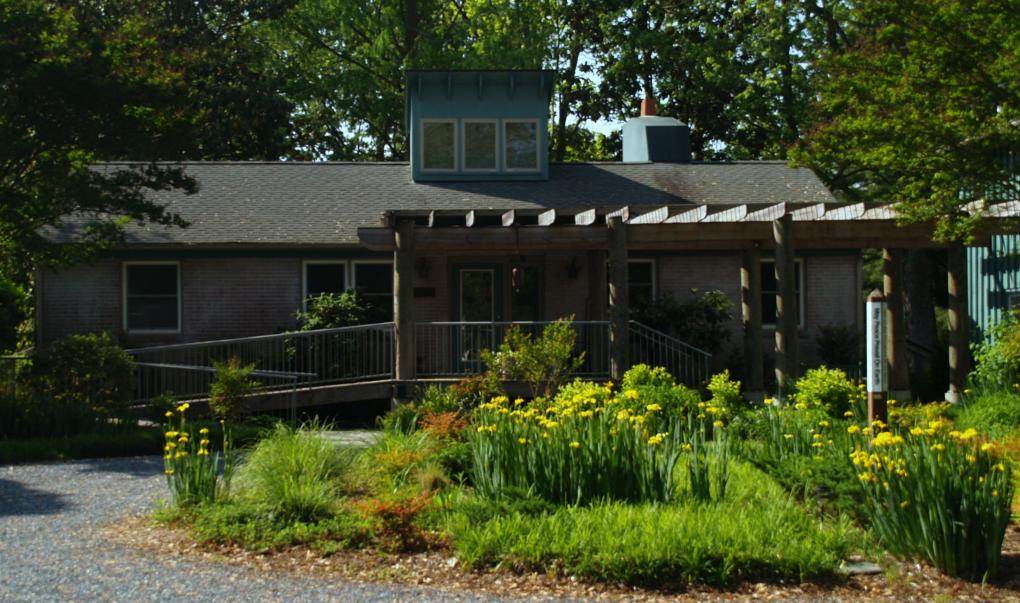 2018 Women's Recovery & Wellness Day
Theme: Personal Responsibility
Women from various fellowships talking about Personal Responsibility through their experience, strength, and hope: AA, NA, OA, CDA, DA, Al-Anon, and SLAA.
A day spent at the tranquil, waterfront setting of the Evergreen campus located on the headwaters of the Tred Avon River in Easton. Delicious food and beverages served all day. Speakers, workshops, craft & coloring tables, and various bonding activities and opportunitites.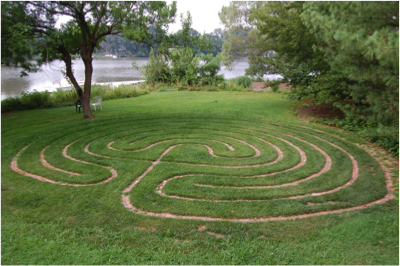 ---
Schedule
Schedule for the day is as follows:
8am - Parking, check in, & free time
9am - Opening comments
9:30am - Ice breaker activity
10am - Speaker (AA)
10:30am - Speaker (CDA)
11am - Yoga/Free Time
12pm - From the Inside Out Workshop
12:30pm - Lunch
1:30pm - Speaker (NA)
2pm - Speaker (OA)
2:30pm - The Brain Changer Workshop
2:55pm - 50/50 raffle
3pm - Speaker (SLAA)
3:30pm - Speaker (DA)

4pm - Speaker (Al-Anon)
4:30pm - Basket Raffle
5pm - Closing activity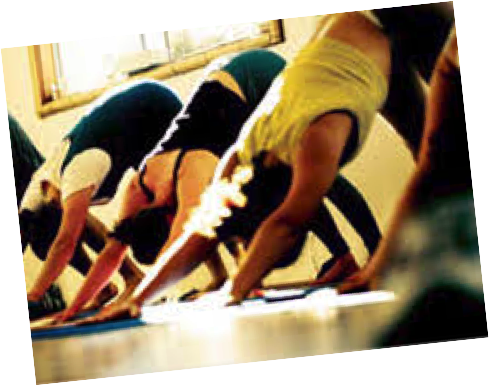 ---
Additional Services
Tickets for additional services are sold in advance. Time slots will be selected on a first-come-first-served basis when you check-in at the retreat.
Reiki sessions with Tabitha Groce
Massage sessions with Elaine Hoggard or Lisa Baynard
Jin Shin Jyutsu sessions with Dell St. Ana
Group Acupuncture Meditation with Freya Farley
Yin Yoga with Freya Farley
Group Sound Healing Meditation with Denise Anthony
Chakras & Recovery Workshop with Denise Anthony
Energy Card Reading with Laura May Andrews
Reflexology with Edie Berman-Levinson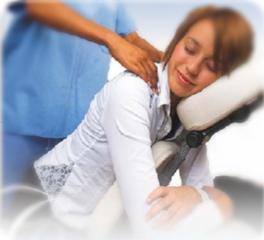 ---
Vendors
Celebrate Recovery, Dawn Ringenbach
Products to nourish the soul

Alloyed Earth Jewelry, Regen Linn
One of a kind artisan jewelry inspired by nature and paired with a modern edge.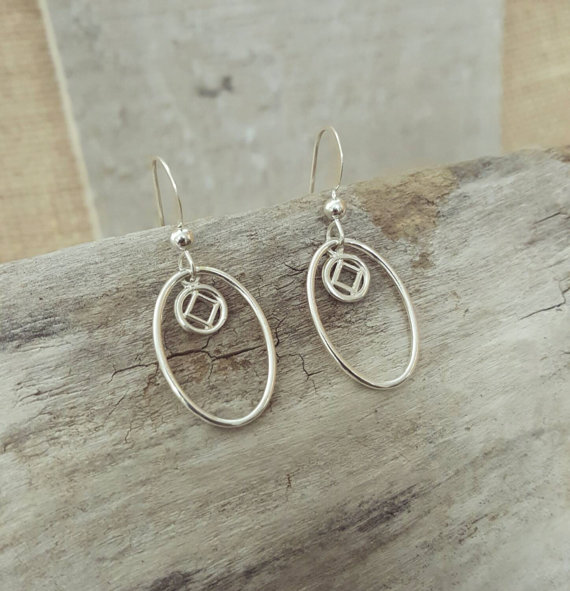 MyIntent, Marita Luby
What's your word?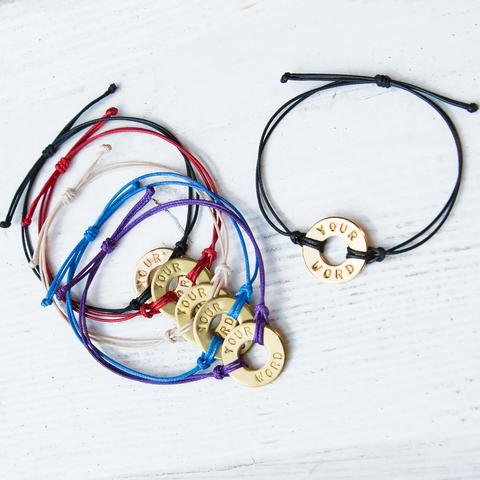 ---
FAQs
Can I post this on social media?
Yes.
Can I announce this during my home group announcements?
This is a private retreat with multiple fellowships represented. Please follow the Traditions of your fellowship with regards to announcements. If you're unsure, then please consult a predecessor or your fellowship's literature before announcing.
Why did the name change?
The original retreat name had too many words! Also, the name didn't include the wellness aspect of the day so we decided to change from the Women In Recovery One-Day Unity Retreat to the Women's Recovery & Wellness Day.

How much is parking?
Free
Can I register at the door?
Please register in advance. I'm sure you've all planned a party. It's hard to know how much to buy unless you know who to expect. Since we are planning a menu for the day, it is important for us to know the amount of women to expect well in advance of the day of the retreat allowing us ample time to shop and prepare accordingly. That said, I don't plan to turn anyone away either.
What if the weather is bad, will the event be cancelled?
Nope. This event will happen rain or shine. We'll be prepared. No harm in praying for a beautiful day though so please put in a request with your HP. Thanks!
What should I bring to the event?
Bring yourself, your spiritual principles, friends, and a newcomer(s) with you
Bring a lawn chair or blanket to sit in the grass if you'd like (we'll have a tent, table, and chairs too)
Wear comfortable clothing and bring a yoga mat if you plan to do Yoga, the Acupuncture Meditation, or the Sound Healing Meditation
Bring spending money for 50/50 and basket scholarship fundraiser raffles and for vendors (optional)
What shouldn't I bring to the event?
To allow attendees to fully enjoy the tranquility of the location and provide the opportunity for a relaxing and peaceful day, please refrain from bringing children or pets.
What should I wear?
The retreat is casual attire. Be sure to wear comfortable clothing if you plan to participate in the yoga class. If it's raining, be sure to wear your rain boots & jacket.
Where is the free Newcomer Registration option that was available last year?
Last year we offered 25 newcomer registrations for free in the hopes of raising enough funds at the retreat through the 50/50 and basket raffles to cover those registrations as well as additional money to help fund the 2018 newcomer registrations. Whereas money was raised, we barely raised enough to cover the 2017 newcomers. There wasn't any leftover to help fund the 2018 scholarships. This year, we're offering a scholarship donation program allowing those who have the means to help provide funds for scholarships for those who need the help. As scholarship funds are raised, we'll offer it to those who request scholarship funding.
What is the scholarship program?
For every $75 donated through the scholarship donation option at registration, one scholarship registration will be made available. Partial scholarships will also be offered for those who can afford part of the registration.
Are there any scholarships available?
Full and partial scholarships will be made available as donations are received through the scholarship donation program. If you are in need of a scholarship, please call or text Tabitha at 240-626-4933 or email her at tabitha@thereikiroom.love to request a scholarship.
How can I help?
Whereas this retreat is based on my experience and vision, I'm blessed to have a handful of women with the willingness and desire to help bring this event to fruition. We have formed a small retreat planning committee. If you are near Easton and would like to join the committee, please contact me (Tabitha) at 240-626-4933 or tabitha@thereikiroom.love.
Volunteers will be needed to help make the event run smoothly. If you're intested in volunteering, please arrive on the day of the event at 7:00 a.m.
Why are the registration/practitioner prices more than last year?
After two years of hosting this retreat, the necessary budget is very clear. The increased prices reflect the amount needed to properly fund this special day. Further increases are not expected for years to come.
Can you accommodate my special food plan?
We make great effort to provide a diverse menu primarily filled with homemade dishes and quality ingredients in the hopes of accommodating many food plans (vegan, vegetarian, gluten free, dairy free, sugar free, nut free, etc.). There will be many food options available throughout the day - some will be healthier than others. We will email the final menu with ingredients to all attendees a week or so before the retreat. If the offered menu is not within your food plan, please consider packing your lunch for the day (minimal refrigeration space, bring a cooler if needed).
What is the From the Inside Out Workshop?
When life issues occur, where do you go for understanding? Do you look for symptom relief or for something greater? For a greater spiritual connection, consider adding the "AAAA Tools" into your Recovery Toolbox! Kathy Jordan comes to us with over two decades of a recovery lifestyle reflected in her life and relationships. Her mission is to impact lives, impart love, and to support others in living well.
What is the The Brain Changer Workshop?
Elaine C. started her own business in 1983 designing and managing transportation systems. It grew from a "kitchen table" start with one client into a company with more than 300 contract employees. She has designed and implemented systems for two Presidential Inaugurations, 15 years of the largest professional golfing events in America, and hundreds of National Conventions.

Taking personal responsibility goes deep into the core belief systems that we have accepted and chosen to live each day. Our beautiful brains CAN be changed to redefine our reality and change how we live, think and feel about our choices to live this miraculous life.

What type of crafts will be at the craft tables?
Paint a pot and plant it up with your favorite herbs!
Do I have to attend all scheduled activities?
No. You are welcome to enjoy the day as you would like. Enjoy a stroll on the grounds, take a nap, experience a walking meditation through the labrynth, get crafty, talk with friends, brouse the vendor area, do some yoga, enjoy a massage, a Reiki session, group accupuncture, Jin Shin Jyutsu, a sound healing meditation, have your cards read, get some reflexology, and/or learn about chakras. It's your day. Our hope is you will leave feeling connected, refreshed, and peaceful.
How do I schedule Additional Services at the retreat (i.e. Reiki, massage, etc.)?
When you register for the retreat on this site, you can also purchase these Additional Services (use the green "Tickets" button). There are limited spaces for each and they are sold on a first-come-first-served basis.
On the day of the retreat, when you check in, you will be able to select the time slot for your session - again, first come, first served.
Should I tip for the Additional Services (i.e. Reiki, massage, etc.)?
Gratuity is encouraged though entirely at your discretion.
Do I have to donate a raffle basket?
Raffle basket donations are entirely at your discretion. They are a fun and creative way of participating in the scholarship fundraiser efforts.
If I donate a basket, what should I put in it?

Themed baskets are popular. Pick a theme (i.e. movie night, book club, magnets, chocolate, etc.) and put items that go with your theme in the basket.
Where can I contact the organizer with any questions not answered here?
You can reach Tabitha G. at 240-626-4933 or via email at tabitha@thereikiroom.love.
Is my registration/ticket transferrable?
If you are unable to attend and would like to send someone in your place, please contact the organizer (see contact info above) so our records are current on the day of the event.