2018 Women in Digital SXSW Official Rally + Party

Monday, March 12, 2018 from 4:30 PM to 8:00 PM (CDT)
Event Details
Join the most powerful women in digital at our first annual, and Official, SXSW event.
No badge necessary to attend. RSVP does not guarantee attendance to this event. 
The Official SXSW Women in Digital Party & Rally  
The SXSW Women in Digital Rally brings together the most powerful women in digital from across the nation and the world to gather for a series of short power panels, and Ask + Give exchanges centered on each topic.

Who are women in digital?
Women in the creative and digital landscape. Our members cross all digital professions from marketing and communications, advertising to design, research and development, to UX/UI, and any field where digital is your medium and tool.


Before the event:

Consider joining Women in Digital at the Founding level to be grandmother'd in and exempt from all future rate increases. Find out more here.

Join the Women in Digital SXSW Official Rally + Party group on the Present app to get real time updates about the event, agenda, and connect with the extraordinary women attending!
AGENDA:

4:30 pm - 5:00 pm
Check-in, Mingling + Networking
5:00 pm - 5:30 pm
Why We're Here and Asks + Gives


Alaina Shearer, Founder, Women in Digital
Hear the history of Women in Digital, now a 1K+ member association in 19 cities nationwide. Alaina, our fearless leader and founder, has traveled the country and self-funded this startup movement aimed at transforming the digital industry, one woman at a time. She'll also lead an Ask + Give session to demonstrate the power of our Pledge in action – the pledge our members take to exchange their power.
About Alaina Shearer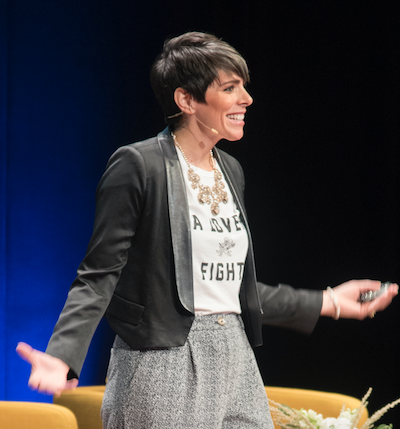 The Founder and Owner of Cement, a digital strategy, branding, and content agency, Alaina is a total digital nerd. She also leads Women in Digital, with a mission to bring the movement that has changed her own professional life and career path in ways she never imagined, to as many cities and women as possible.
5:45 pm - 6:15 pm
Salary Negotiation and Asks + Gives


Lauren Hasson, Founder, Develop[Her]
Janete Perez, Co-Founder, Present
Negotiating your salary with confidence at any stage in your career is perhaps the single greatest and most immediate opportunity for women in digital to be paid their worth, and to attain equal pay to their male counterparts.
During this engaging panel you will hear from Lauren Hasson, the Founder of Develop[Her]. Lauren is a passionate coach for women in tech and digital, and she taps into her own experience and salary negotiation success to help the rest of us attain our professional goals. Panelist Janete Perez is the Co-Founder of Present Company, a former Facebook'r who left her six figure salary to start the Present app. Janete's mission is to keep women fully present and in the moment with each other, in every city, at any moment, and with any mutual interest in mind.


About Lauren Hasson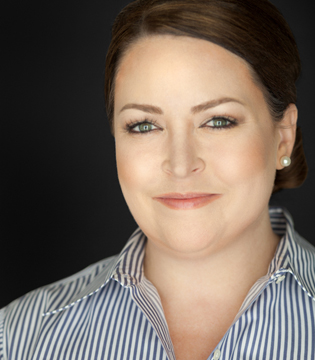 Lauren Hasson is the Founder of DevelopHer, a career development platform for tech women, by tech women. Her work has been featured in Apple keynotes, she was one of 100 top innovators invited to attend the UK G8 Innovation, and Decide Now Act Summits with the United Nation's technology council. She has won multiple, high-profile hackathons. She founded Develop[Her] to help tech women advance their careers after learning she was paid 50% less than a male peer.
About Janete Perez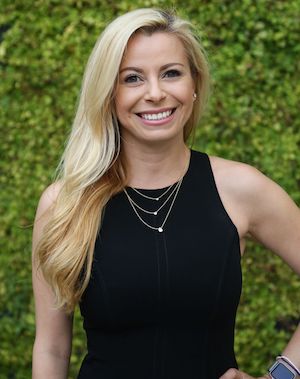 Janete Perez is the Co-Founder of Present, where she focuses on product management and overall strategy for the company. Janete is a first-generation college student, and earned a Bachelor of Science in Computer Science from Brown University. Before founding Present, Janete spent 10 years of her career working at technology companies on products including Facebook Messenger, Microsoft Expression, and data analytics and machine learning tools for Zynga.
6:30 pm - 6:45 pm
Your Cyber Currency Future and Asks + Gives


Nathana O'Brien, Partner, Crypto Lotus
Blockchain, bitcoin, cryptocurrency? What and where do we start? The currency of the future is currently in the hands of men, and women are being left behind already, but not our panelist Nathana O'Brien. Nathana is a graduate of Yale Law School and now a partner at Crypto Labs, a cryptocurrency hedge fund. Bottom line? She knows her crypto and will be imparting her knowledge to us. She will share with us what we need to know, and when and how can to get in on the ground floor.


About Nathana O'Brien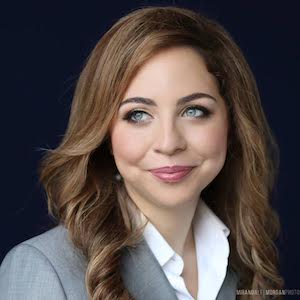 Nathana O'Brien Sharma is the Program Director for Faculty Affairs, and Principal Faculty for Blockchain, Law, Policy & Ethics at Singularity University. She is a partner at Crypto Lotus, a cryptocurrency hedge fund. Nathana is a JD/MBA graduate of the Yale Law School and the Yale School of Management. Read her entire amazing bio here.
7:00 pm - 7:30 pm
The Great Sisterhood Awakening and Asks + Gives


Eleanora Morrison, Owner + Editor, OhEleanora.com
Many of our experiences with other women in the workplace are negative. Rather than contribute to the in-fighting and competition between women, what would happen if we lifted each other up instead? Eleanora Morrison's mission is to do just that. You will hear her personal journey, and the story that lead to the creation of OhEleanora in this incredible, inspiring talk. Our Asks + Gives following this talk will center on the theme of sisterhood.


About Eleanora Morrison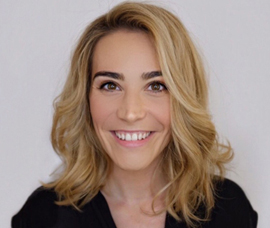 Oh, Eleanora is a blog by Eleanora Morrison that inspires, encourages, and empowers women to create the lives they want to lead. Through its comprehensive coverage and recurring editorial features, the site provokes honest, gracious, and motivational conversation, and the creation of authentic content surrounding the beauty of leading life as a strong, modern woman.


7:00 pm - 8:00 pm
Try out your own Asks + Gives as open networking continues for the rest of the event.
If you are interest in sponsoring this event, or others, please contact Renee at renee@womenin.digital
Thank you to our presenting partners:
Present is an innovative new network just for women. Discover, join, and participate in local interest groups called "circles," all in real time. Find new friends, fun things to do, career opportunities, and more!
Thank you to our supporting partners:

Your one stop shop for promotional products.


BoothEasy Photo Booth Company offers custom photo booth experiences for all types of events, from large SXSW activations, to cozy weddings. The beauty of a BoothEasy experience is in the details. We work with you to customize every aspect - from the background, props, prints, technology, and more, to ensure a seamless guest experience. Got a crazy, unique idea for a photo booth activation? We've got you.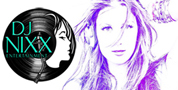 DJ Nixx is a Boston native living in Austin, TX who has been a professional DJ since 2008. Her talents have carried her across the country to play in front of countless crowds, and gotten her working on several celebrity collaborations. Her ability to mix various genres into her sets makes her the ultimate open format DJ, guaranteed to keep everyone listening on their feet!
Thank you to our in-kind partners for providing tasty snacks and hydration to our attendees:


At FitJoy, we believe that you have the freedom to enjoy your life by squeezing the most out of every moment. We love staying busy, we set ambitious goals, we give 100% to our family, our friends, our careers, our health and our passions. We also believe that everyone's journey is unique, original and personal. We understand that a hectic and full life sometimes means compromise. FitJoy was imagined to enable healthy choices as you power through your day and satisfy your appetite for life. You shouldn't have to choose between healthy and happy. Put the joy back into living a healthy lifestyle with FitJoy!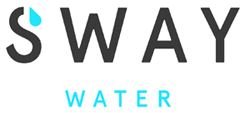 Sway Water is crafted with REAL FRUIT, and is committed to the highest standards of quality; from off the tree, into the bottle, and all the way to you. We began Sway Water as an attempt to create a beverage for friends and family during the long, hot Texas summers. We had one goal in mind, to produce a better product, one that was refreshing and hydrating. A product free from preservatives, loads of sugar, and all that artificial yuckiness. We have crafted a set of REAL GOOD products that we are very proud of and are happy to share with y'all!
Directions + Parking:
The Market & Tap Room is a classic cocktail bar with a vintage feel in the heart of Austin's Warehouse District. It is just blocks from the Austin Convention Center, at the epicenter of all of the week's events. With heavy vehicle and pedestrian traffic during SXSW, we are encouraging attendees to carpool, rideshare, or use public transportation for the event.
Please note the following event restrictions:
-Due to venue guidelines, this event is 21+ as alcohol will be served.
-WID Members will be given priority admittance at check-in.
-Upon exiting the event, there is no re-entry.
When & Where

The Market & Tap Room
319 Colorado Street
Austin, TX 78701


Monday, March 12, 2018 from 4:30 PM to 8:00 PM (CDT)
Add to my calendar
Organizer
A new network with all the power. We are women in digital. 
Your digital talent makes you one of the most powerful women on the planet. Together, we join to share knowledge, to inspire each other and to become empowered by that strength. Forget the old boys clubs, they've got nothing on ours.