Description
In recent years our region has learned that none of our communities are immune to the effects of drug use, and the presence of fentanyl in the drug supply has magnified the reality of drug overdose. In response to this, we have to work together to understand why drug policies have been unsuccessful in the past and learn to utilize models that are proven to save lives. The 2018 WNY Harm Reduction Conference will bring together service providers, community leaders and organizers, public health officials, members of educational institutions and those drirectly impacted to learn from a panel of experts and each other.
Please RSVP as space is limited. We ask that no more than three individuals from the same organization, please. There is no cost to attend. Breakfast and lunch will be provided. Lot parking is available.
---
Schedule:
9:00-9:30am: Registration and Breakfast Provided
9:30-9:45am: Welcome and Framing
Ray Ganoe, President, Evergreen Health
Kassandra Frederique, New York State Director, Drug Policy Alliance
9:45-10:30am Understanding Drug Use in Western New York
Dr. Gale Burstein, Commissioner, Erie County Department of Health
Emma Fabian, Senior Director of Harm Reduction, Evergreen Health
Representative from Vera Institute of Justice
This presentation will include known data on drug use, overdose, HIV, HCV and other related issues specific to WNY. Following this overview of local data, the Senior Director of Harm Reduction from Evergreen Health will provide a brief history of harm reduction's role in the region. To add to this context, experts will provide a snapshot of incarceration, specially related to drug offenses.
10:30-11:30am: Panel Discussion—Exploring Innovative Harm Reduction Initiatives
This session will include descriptions of new harm reduction interventions recently implemented in WNY as well as ones that have been introduced in regions like ours and could play a key role in the response to drug use here. Examples will include Drug User Health Hubs, new models for Hepatitis C treatment among drug users, safe consumption spaces, and medication assisted treatment in correctional facilities.
11:30-11:45am: Break
11:45-1:00pm: Panel Discussion—Addressing Race and the Drug War
The century-long campaign to rid communities of drugs in the US, known as the Drug War or War on Drugs, has disproportionally impacted communities of color and led to various societal issues including racial discrimination in the criminal justice system and mass incarceration. In this moderated panel discussion, local community leaders will pair with drug policy experts to provide historical context to the Drug War, the implications for regions such as WNY, and what we are called to do now
1:00-1:45pm: Lunch
1:45-2:30pm: Panel Presentation—Thinking Beyond Drug Treatment
Currently in our drug treatment system, harm reduction is often used as a term to encompass a specific set of interventions such as naloxone, medication assisted treatment, or working with people who are not willing or able to discontinue illicit drug use yet. This session will include a collection of presentations that take us through the role of harm reduction as a philosophy that goes beyond drug treatment settings. Our presenters will be people who have been directly impacted by drug use in WNY and have lived experience with drug treatment, harm reduction programming, homelessness, and our criminal justice system.
2:35-3:50pm: Panel Presentation--Using Harm Reduction in Clinical Settings
This session will feature experts, who work in harm reduction programs locally and specialize in safe injection counseling, low threshold buprenorphine provision, Sublocade, and a network of local emergency departments prescribing buprenorphine. Attendees will leave this session with a strengthened understanding of how the principles of the harm reduction approach are implemented into work with people who use drugs.
3:50-4:05pm: Break
4:05-5:05pm: Panel Discussion--The Intersection Between Criminal Justice and Drug Treatment
Statements of "we cannot arrest our way out of this" have become synonymous in communities including WNY as a result of the recent opioid epidemic. How and why we must separate what has over decades become a marriage between public health and our law enforcement and criminal justice systems is the topic of this session.
5:05-5:15pm: Closing: Where Do We Go From Here?
---
Hosts: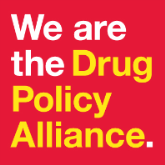 Partners: