2018 Western Regional Careers in Student Affairs Day
Sales Have Ended
Registrations are closed
The conference is sold out! Thank you for your interest in participating!
Sales Have Ended
Registrations are closed
The conference is sold out! Thank you for your interest in participating!
Description
The Western Regional Careers in Student Affairs Day (WRCSAD) is a multifaceted professional development event that seeks to promote the profession to talented and diverse individuals, and to retain current professionals by meeting their career oriented professional development needs. This day-long conference is targeted to a wide audience including undergraduate students, graduate students, as well as new and experienced professionals in student affairs.

Registration will begin Monday, August 6 at 8:00am and remain open until we meet our capacity.

Undergraduate & Graduate Student Registration Fee: $35.00
Professional Registration Fee: $45.00
Call for Programs:
Call for programs begins on Monday, July 16, 2018, and ends Friday, August 24, 2018. Please visit the

call for programs

page for more information.
Keynote Speaker: Dr. John Hernandez, President of Santiago Canyon College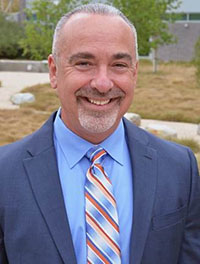 Dr. John C. Hernandez started his appointment as the fifth president of Santiago Canyon College in July 2017. Prior to the appointment, he served for one year as interim president of SCC. Dr. Hernandez started his tenure at SCC in 2005 as the vice president for student services, where he was an advocate for increasing opportunities for students and partnering with others to provide a seamless delivery of support services. In the role, he established external partnerships with local school districts and four-year universities to create collaborative programs to increase student access and success. In addition to his student support services role, in 2009, he assumed leadership as the executive director of the SCC Foundation, a non-profit organization that seeks private donations to the college. In that role, he created the necessary infrastructure to ensure a sustainable foundation with an improved capacity, including: enhancing board development, driving the creation of a five-year strategic plan, securing funding to create a dedicated development officer, and establishing outreach to alumni, with the future goal of creating an alumni association. Prior to his tenure at Santiago Canyon College, John served in the following administrative roles: Associate Vice President & Dean of Students at Cal Poly Pomona; Associate Dean for Student Development at Santa Ana College; and Assistant Dean for Students Affairs at California State University, Fullerton. Additionally, he has served as an adjunct instructor in the Student Development in Higher Education graduate program at Cal State Long Beach, and taught counseling and student development courses at various other colleges. Dr. Hernandez has been included in a number of academic publications, including the 2014 Supporting Student Affairs Professionals: New Directions for Community Colleges edited by C.C. Ozaki, A.M. Hornak, and C.J. Lunceford. In 2004, he co-authored the article, "Leaking Pipeline: Issues Impacting Latino/a College Student Retention" in the Journal of College Student Retention. In 2000, he wrote "Understanding the Retention of Latino College Students" published in the Journal of College Student Development. He has also been a regular presenter at higher education conferences. He has received many honors and accolades, including the ACPA College Student Educators International's Standing Committee Advocate Award, the Orange County Hispanic Education Endowment Fund's (HEEF) Apple of Gold Award, and Distinguished Alumnus for the College of Education at California State University, Long Beach. Dr. Hernandez holds an associate degree in arts from Fullerton College; a B.A. in sociology from Cal State Fullerton; an M.S. in counseling with an emphasis in student development in higher education from Cal State Long Beach; and a Ph.D. in college student personnel administration from the University of Maryland, College Park.
Closing Speaker: Thea Monyeé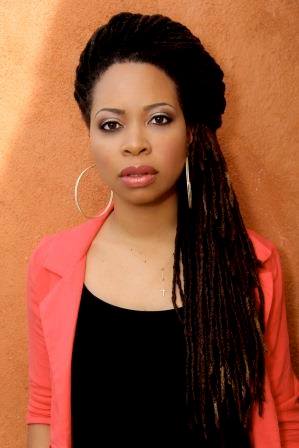 Thea Monyeé is an accomplished self identified Black Woman Creative with credits including appearances on HBO, BET, and TV One, performances at the legendary Ford Amphitheater and House of Blues in Los Angeles, countless college tours, and commissions to perform for the NAACP, Alpha Kappa Alpha sorority, and other national organizations. Thea Monyee's unapologetic work stems from her unwavering passion to healing and her belief that true healing can only occur in a liberated and non-oppressive society. Monyeé is a licensed Marriage and Family Therapist at Cal State L.A., a regular contributor to For Harriet and Black Girl in Om online publications; co-host of Dem Black Mamas podcast and All Heart Podcast; Director of Decolonization for the multimedia platform Black Girl Mixtape, and writer, producer, and director of The Get Right, a youtube series offering advice for aligned living. She serves as a contributor to SayWordLA and a board member of Manhood Camp for At-Risk males. Her most recent work Murmurs of a MadWoman: An Unconventional Memoir is available through Amazon, and she is a signed fiction writer with Dystel, Goderich & Bourret with upcoming projects.
Refund and Cancellation Policy:
The conference has sold out in past years and we have not been able to accommodate everyone who wishes to attend. If you cannot attend the conference, kindly notify the planning committee at wrcsad.socal@gmail.com as soon as you are aware, so we can offer your seat to someone on the waitlist. A registration fee refund request will be accepted up to 7 days before the event. To request a refund, you may do so directly through Eventbrite or by sending an email to wrcsad.socal@gmail.com.
Check Payment:
If you selected the "check" payment method, please make the check payable to "Cal Poly Pomona" and mail to:
Dr. Cecilia Santiago-Gonzalez
Cal Poly Pomona
Bronco Advising Center
3801 W. Temple Avenue
Pomona, CA 91768

Conference Contact Information:
Conference Co-Chairs
Janetta McDowell
Dr. Reyes Luna
Registration Lead
Dr. Cecilia Santiago-Gonzalez
Email: wrcsad.socal@gmail.com