Description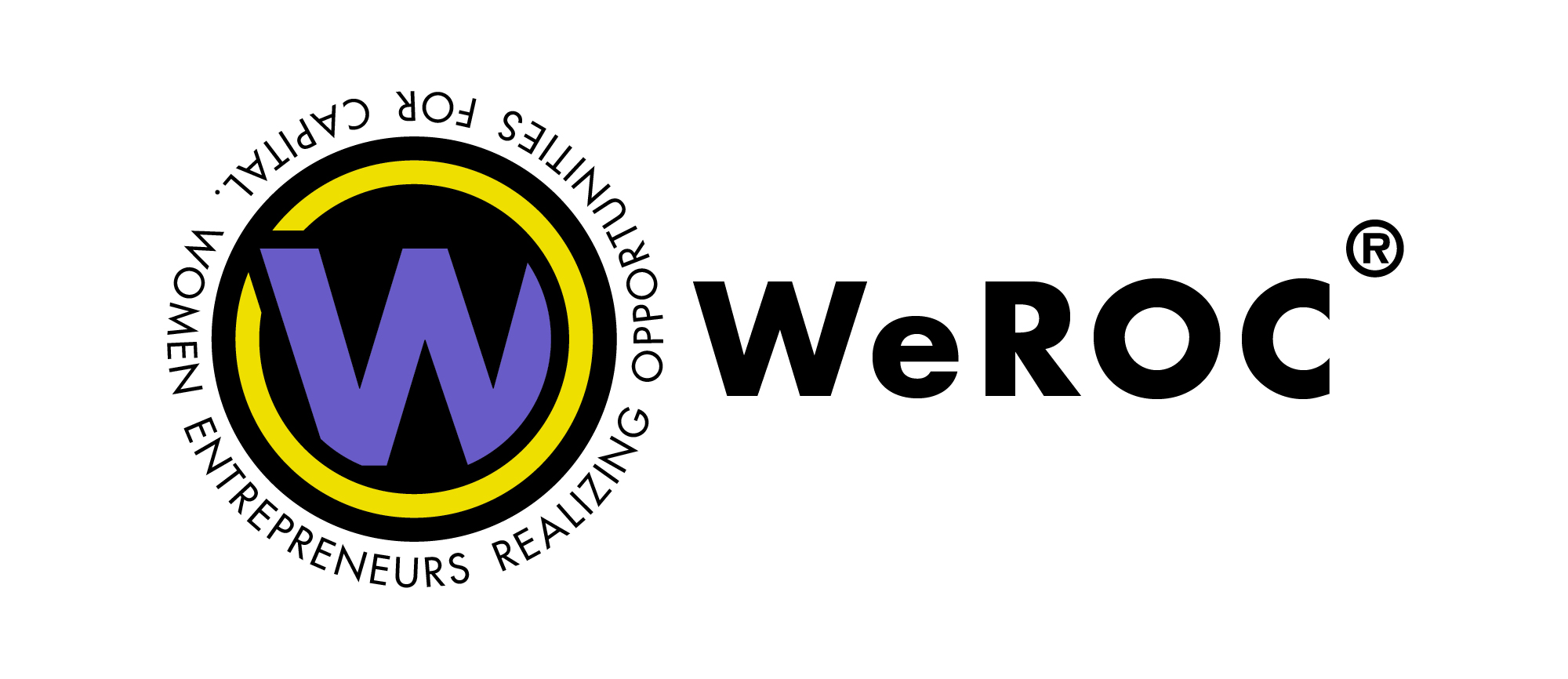 WeROC:

Women Entrepreneurs Realizing Opportunities for Capital


Are you a women owned business having trouble raising funds?
Learn from successful women investors, business owners, and influences the secrets behind fundraising and overcoming issues and perceptions that you may not even know.
This is a full day of learning and networking.
The WeRoc Conference is a one day event to be held October 23, 2018 at Salt Lake Community College to investigate the "WHY" and the "HOW" of women raising funds for their companies.
WeROC Agenda:
8:00: Registration

8:30: Welcome

8:45: Opening Keynote – Amy Rees Anderson, Rees Capital

9:30: Panel Discussion: Things I did right and things I wish I would have done, Trials & Tribulations
Moderator: Rhea Allen
Panel: Barbara Wirostko, Amy Rees Anderson, Claire Roberts, Jennifer Hwu
10:45: Panel Discussion: Investing in Women - Changing the Culture

Moderator: Debra Beresini
Panel: Richard Swart, Hilary Ward, Marcia Nelson, Jolene Anderson, Mindy Ngo, Rose Maizner
12:00 – 1:30: Luncheon Keynote – Trish Costello, Portfolia

Break

1:30 – 2:30: Lunch Panel – Women on Boards - What do we need to do to effect change?

Moderator: Cheryl Parker-Adams
Panel: Hilary Ward, Trish Costello, Debra Beresini
2:30: Deal Forum Track I

Investor Panel: Debra Beresini, Rose Maizner, Tara Spalding, Heidi Huntsman
Momni – Saas – The newest sharing economy of caresharing, linking moms to moms as a solution to the global childcare crisis.
Majelco Medical – A University of Utah spin-out, stage-seed, medical device company developing a proprietary, disposable device to accurately measure surgical blood loss in real-time.
Genneve – The first-ever menopause solution that uses telehealth and a symptom management app to serve women in midlife everywhere.
Liingo – Mobile platform for business to provide content to and engage with customers in multiple languages.
2:30: Deal Forum Track II

Investor Panel: Jerry Henley,

Zhenni Liu,

Marcia Nelson, Emily Smith
Jafflz – Toasted pockets made with ALL NATURAL premium ingredients
Incorporate Massage – B2B corporate wellness, serving 40 locations throughout the country, just raised first investment round
Teadora –Creates vegan, toxin-free and effective skin and hair care products inspired by ancient Brazilian beauty secrets and formulated with powerful trade secret combinations of Superfruit botanical from the Amazon Rainforest.
Snacktivist – Makes healthy, delicious, plant-based food with a transparent sourcing mission.
3:30 - 4:30: Reception
---
Please join us for a cocktail reception the evening before on Monday, October 22nd from 5:00-7:00 p.m. at Church & State in Salt Lake City, Utah.