Description



Welcome to the 2018 Weichert® Sellebration registration site!
This year our national conference will be held in the beautiful, island paradise of the Atlantis Resort in the Bahamas. Enjoy three days of networking, dynamic content and inspiring speakers—plus plenty of time for play! For the first time ever we're bringing Weichert Co. and Weichert Affiliate attendees together for a coast to coast Weichert networking event like never before. You'll find all Sellebration details and registration info below. Check back regularly for updates. We look forward to seeing you!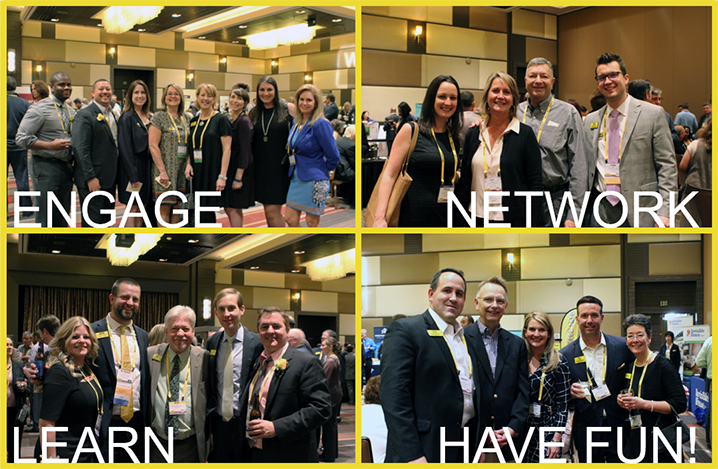 Come to learn. Leave Inspired!
Our line up of speakers will get you pumped and ready to tackle your market. These speakers are experts in their field and have tons of knowledge to share. You'll go home with some great ideas to implement in your business!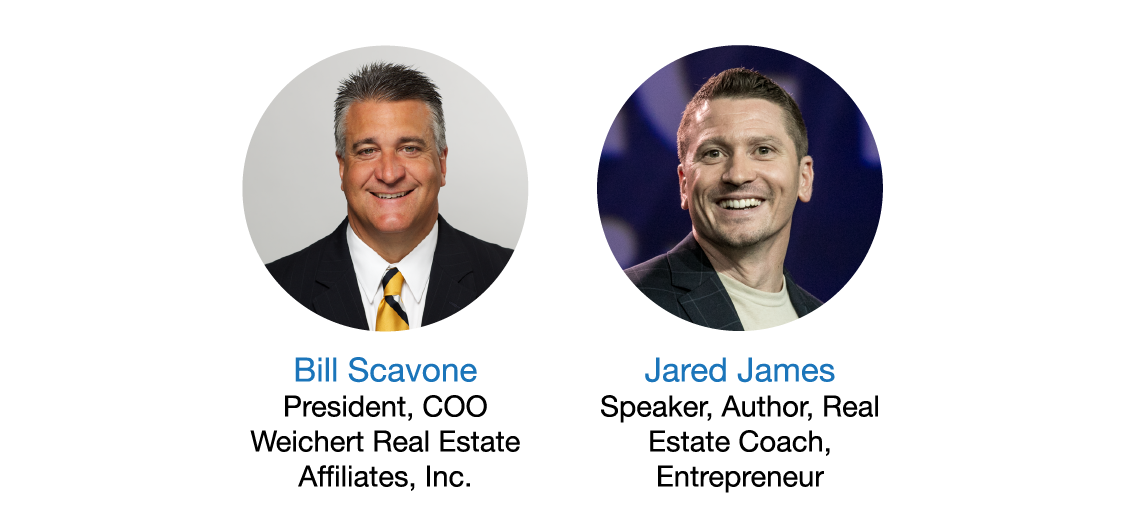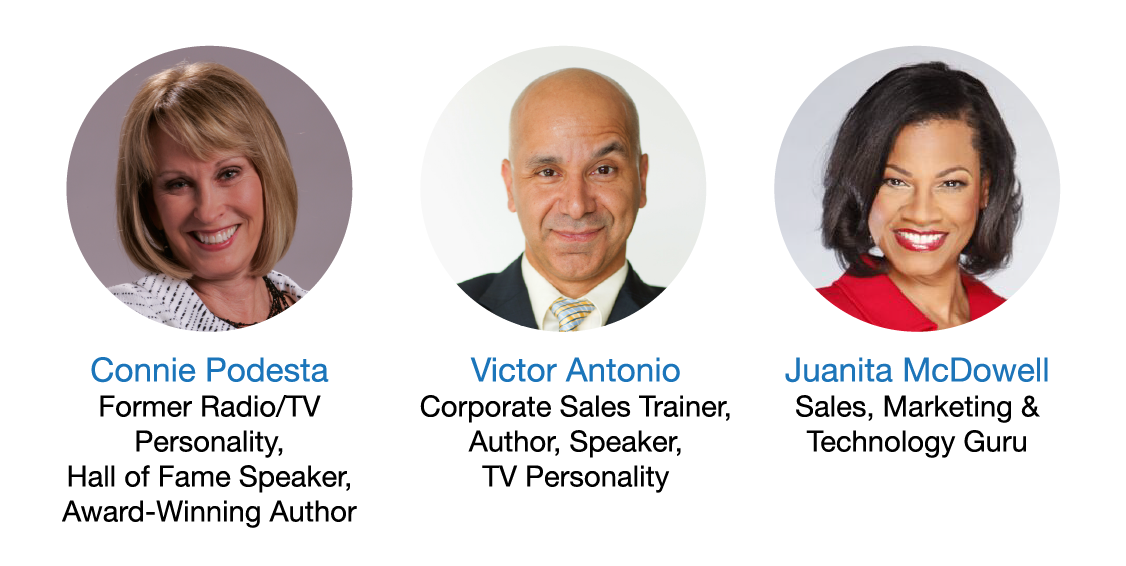 Monday, October 15
th
5:00 - 7:00 pm WREA President's Advisory Meeting - Invitation only

7:00 - 8:30 pm WREA Affiliates President's Advisory Dinner - Invitation only
Tuesday, October 16th
12:00 - 5:30 pm General Sellebration Check-in & Registration Open

12:00 - 5:30 pm Exhibitor Marketplace Open

1:00 - 5:00 pm Manager Sessions - Owners/Managers Only Join us for a kick-off at 1pm, followed by 3 rotating session on impactful, manager-level topics.

5:30 - 7:00 pm Top Agent Event - Invitation Only; Separate Registration Required.
Wednesday, October 17th
8:00 - 9:00 am Registration Open

8:00 - 9:00 am Exhibitor Marketplace Open

8:30 am General Session Doors Open

9:00 - 12:15 pm General Session: Bill Scavone, Connie Podesta, Carlo Siracusa, Jared James

Lunch On Own

1:30 pm Learning Lab Break-out Sessions Doors Open

2:00 - 4:45 Learning Lab Break-out Sessions/4 Sessions, Choose from 11 Topics

12:15 - 5:30 pm Exhibitor Marketplace Open
Thursday, October 18th
8:00 - 9:00 am Registration Open

8:00 - 9:00 am Exhibitor Marketplace Open

8:30 am General Session Doors Open

9:00 - 12:15 pm General Session: Juanita McDowell, Awards & Recognition, Victor Antonio

Lunch On Own

12:00 - 2:00 pm Exhibitor Marketplace Open

Afternoon Free

6:00 - 8:00 pm Beach Party Bash! Dress is casual. (Guest "day passes" are available for purchase)
Dress for all events noted above is business casual.
Dress for the Beach Party Bash is casual; hawaiian shirts encouraged!
*Agenda subject to change

The Atlantis offers a variety of accommodations to suit your needs, with beautiful views of its turquoise water and lush property. Enjoy spectacular amenities all within the resort, including top-notch dining, casino, spa, Tom Weiskopf-designed golf course, shopping, the world's largest open marine habitat and 141-acre waterpark. It's absolute paradise!
For more information about the Atlantis Resort, along with a complete list of hotel amenities, Click Here.

To Book Your Room For The Weichert Sellebration:
To Reserve A Room In The Weichert Room Block:
Call (800) FUN 4 SUN / (800) 386-4786 and mention WEICHERT SELLEBRATION at time of booking.
**Room block limited and is available on a first come, first served basis. Book early to take advantage of our negotiated rates!**
PLEASE NOTE: If you are planning on staying additional days outside of the room block or if the room block is unavailable on certain days, you will still be able to book outside of the room block using the phone number above.
Variety of room types available within the block. Check with hotel for availability.


AIRPORT AND AIRLINES
When traveling to Atlantis confirm your flights into Nassau International Airport. The airport code is NAS. Most major airlines offer international service with either non-stop or connecting service into NAS.
TRANSFERS AND TAXI
Transfers to and from the resort are offered on the Atlantis Web site when booking your vacation.
Taxis are also readily available at Nassau International Airport to transport you to Atlantis.

YOU ARE TRAVELING TO A FOREIGN COUNTRY - OBSERVE THESE IMPORTANT TRAVEL TIPS:
Have a Valid Passport: Both US and Bahamas Immigration Laws require all travelers to have a valid passport.
Credit Card Recommendations: Take the following steps to make the most of your credit card(s) while traveling to the Bahamas:
Notify all of your issuing banks (ATM and Credit Card) you'll be traveling to the Bahamas and the dates you'll be traveling on before you leave to ensure access to your funds readily.

Check with your issuing banks to see whether your ATM or Credit card is subject to daily spending or withdrawal restrictions while abroad.

Be sure you know your PIN for your debt or credit cards so you can get local currency from ATMs worldwide.
For additional FAQ information regarding the Atlantis property or traveling to the Bahamas:
http://www.atlantisbahamas.com/faq
SELLEBRATION FAQs:
If I register for the event, does that mean I automatically have a hotel room?
No. You must register for the event and then make your travel arrangements separately. For Hotel information and to book rooms, please reference the reservation information provided above in the Hotel & Room Info.
What are my transport/parking options getting to the event?
See Travel Info section above.
Do I have to bring my ticket (printed or mobile) to the event?
Yes, this will expedite your check-in.
Where can I contact the organizer with any questions?
Please click the Contact button at the bottom of the registration site or refer questions to your Broker/Owner/Manager who can refer them to their WREA Regional Service Manager.
PHOTO RELEASE: Weichert Real Estate Affiliates, Inc. (WREA) reserves the right to use any photograph/video taken at any event sponsored by WREA, without the expressed written permission of those included within the photograph/video. WREA may use the photography/video in publications or other media, used or contracted by WREA, including but not limited to: brochures, flyers, invitations, newspapers, magazines, television, websites, social media, etc. By participating in or attending the 2018 Weichert Sellebration or by failing to notify WREA in writing of your desire to not have your likeness used, you are agreeing to release, defend, hold harmless and indemnify WREA from any and all claims involving use of your picture or likeness.
NO REFUNDS WILL BE ISSUED AFTER 9/30/2018.