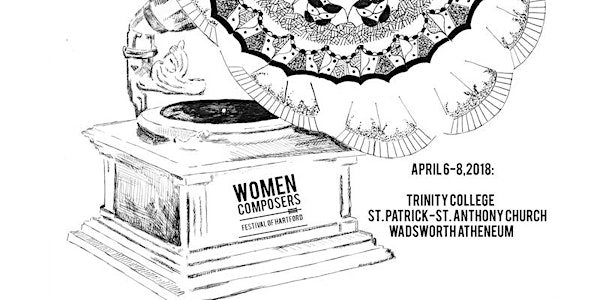 2018 WCFH: Cuatro Puntos Concert featuring International Score Call Winning...
Location
St. Patrick - St. Anthony Church
285 Church St.
Franciscan Center for Urban Ministry
Hartford, CT 06106
Description
Interested in this concert? Please consider attending the rest of our 2017 events! A festival pass grants access to all festival events including concerts, workshops, and presentations.
Concert Details
Date: Friday, April 6 | 7:30pm
Location: St. Patrick-St. Anthony Church Franciscan Center for Urban Ministry
This concert will feature Ensemble-in-Residence Cuatro Puntos String Quartet, performing winning pieces selected from our international score call.
Concert Program
Unwinding II by Ursula Kwong-brown
Melting Pot by Sonia Jacobsen
Five Scenes for String Quartet by Liza Sobel
Performers
Cuatro Puntos String Quartet
Miguel Campinho
Please visit our 2018 festival page and follow us on Facebook or Twitter for continued updates.
–
If preferred, you may register by sending a check to:
Women Composers Festival of Hartford
P. O. Box 370632, West Hartford, CT 06137