Location
Pioneers Museum
215 S Tejon Street
Colorado Springs, CO 80903
Description

Join us for for the The Waldo Waldo 5K GRAND FINALE in Downtown Colorado Springs on October 20!
2018 is the final year of the waldo costume theme! If you have friends and family who have "always wanted to do it" let them know it's now or never!
Registration is on track to SELL OUT this year! Make sure you get to PACKET PICK UP EARLY to get the size you want!
The Waldo Waldo 5K is a Colorado Springs family friendly 5K walk & fun run fundraiser. Registration comes with a Waldo or Wenda costume kit (characters from the popular "Where's Waldo?" children's books) and the money raised benefits local nonprofits that support disaster relief, fire recovery, and trails and open space maintenance in Colorado Springs and the surrounding community.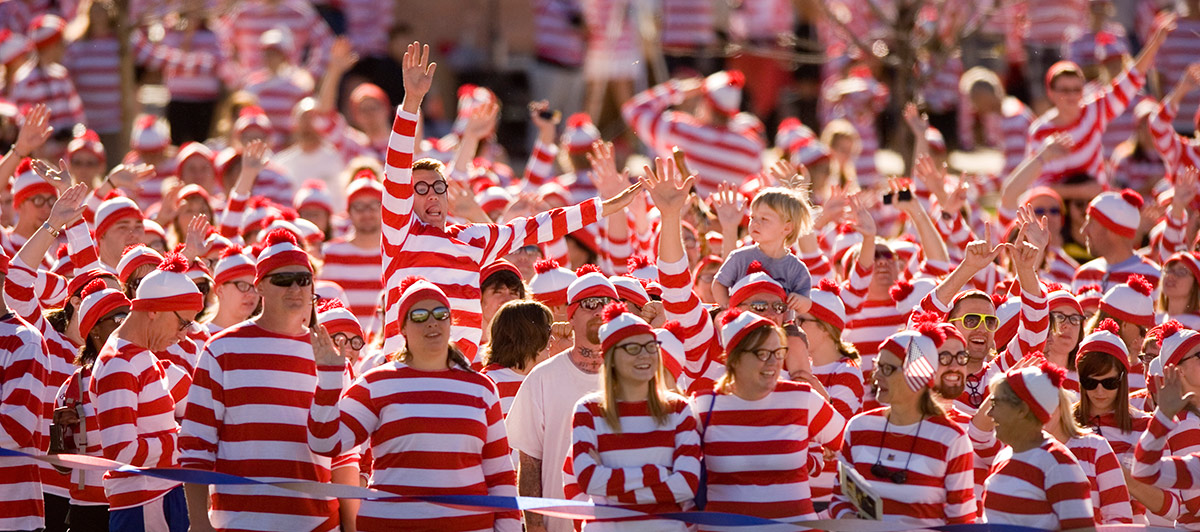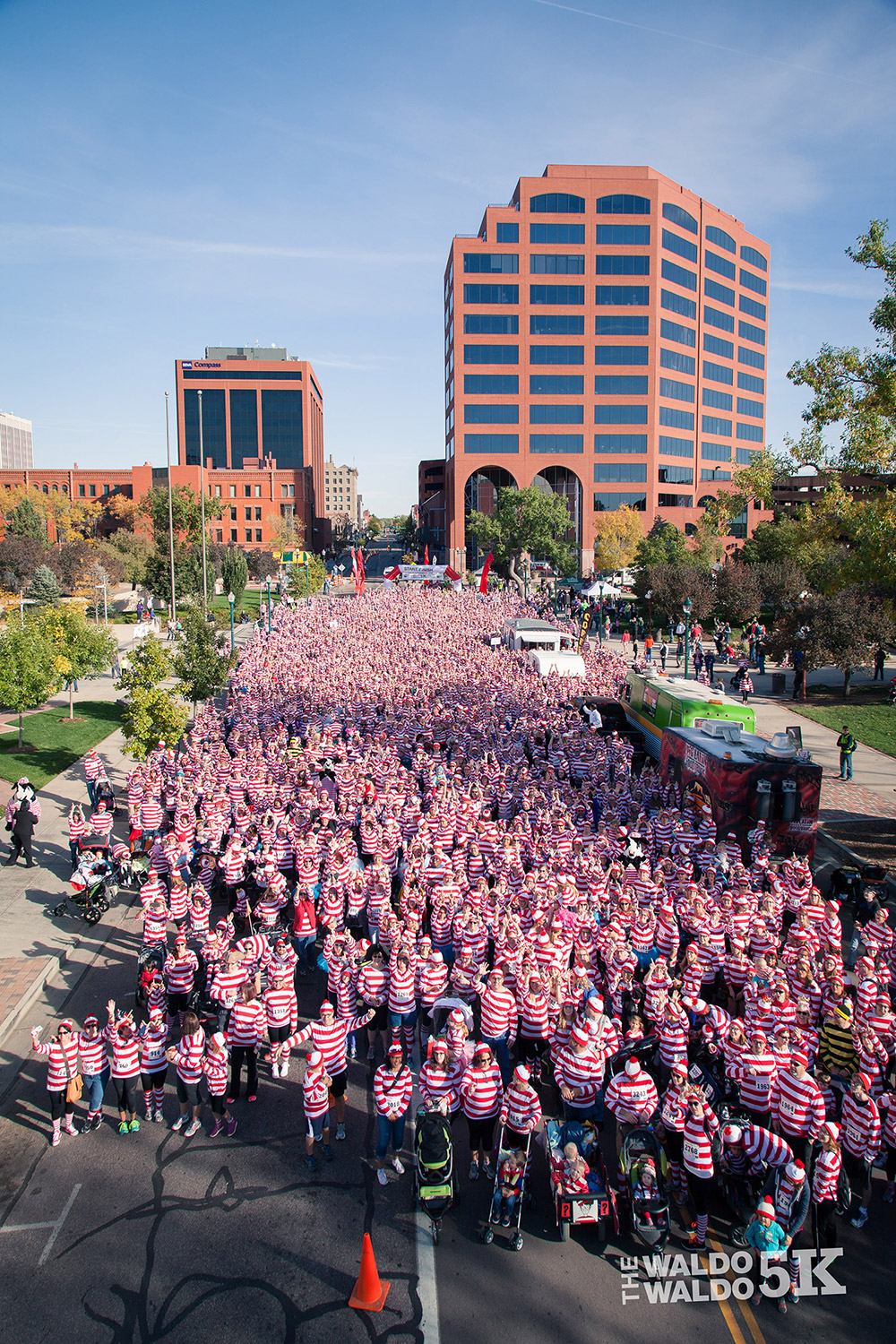 The Waldo Waldo 5K is Saturday, October 20, 2018 Downtown Colorado Springs.
7:30 a.m. – Event opens (day of event registration begins, ends at 8:30)
8:30 a.m. – Warm up yoga for all ages (30 minute class) Provided by Cambio Yoga!
8:30 a.m. – Warm up Cycle class provided by Joule! two 15 minute classes will be offred!
9:30 a.m. – Big group photo (don't be late!)
9:45 a.m. – Find your wave, running begins!
10:00 a.m. – Beer garden opens! Woodshed Red headlining!
11:00 a.m. – Food trucks, beer garden, exhibitors, live music, fun for all.


PACKET PICK UP DETAILS
WHEN: Tuesday-Friday, October 16-19
TIME: 4:00 pm to 8:00 pm each night
WHERE: Ivywild School 1604 S Cascade Ave, Colorado Springs, CO 80905
PLEASE BRING YOUR TICKET!
CHOOSE A PERFERRED SIZE. (AVAILABILTIY VARIES, TRY COSTUME ON AT PACKET PICK UP)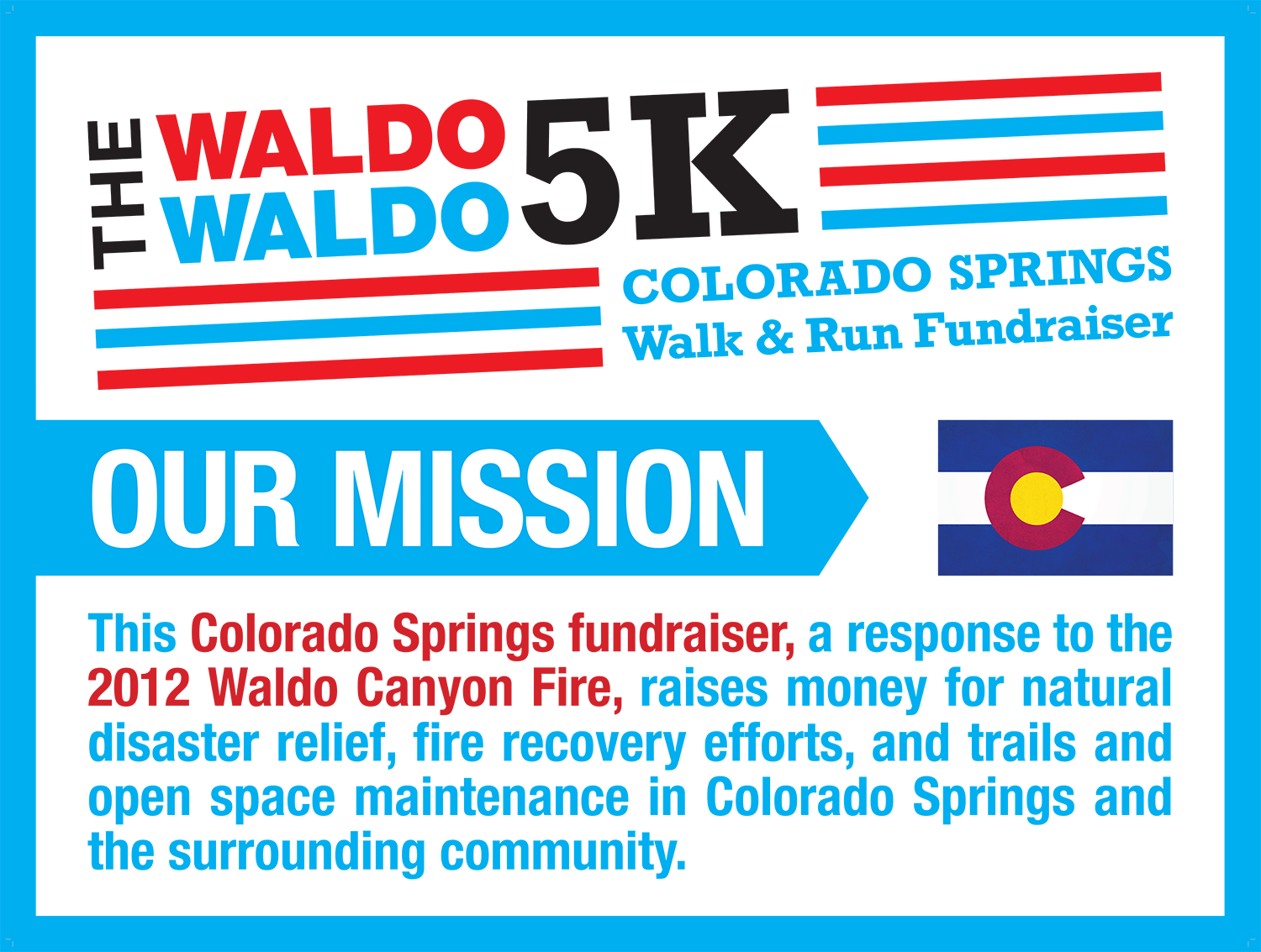 PARKING AND MORE INFO

We will have a designated handicapped parking, east side of Pionee's Museum on Nevada.
The parking garage on Nevada and Colorado (ABOVE ground, not the "Nosh" garage) is only $1 for all day on weekends and is right next door to the start/finish. The other city garages (Kiowa/Nevada and Bijou/Cascade) are also only $1 for the full day on weekends.
Please: NO dogs, due to the amount of people we are going to have in one location, we are choosing to keep dogs out of the event. Thank you for your consideration.
NO Refunds. Please consider your registration a donation to our wonderful non-profits doing excellent work right here in Colorado Springs!
Already have a costume? Make sure to select "I came last year and do not need a costume" when you place your order, and know that more of your registration fee will go to the beneficiaries!
Presenting Sponsor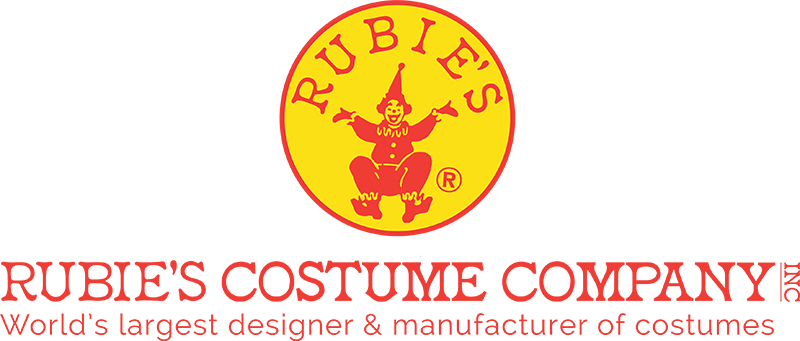 Incubator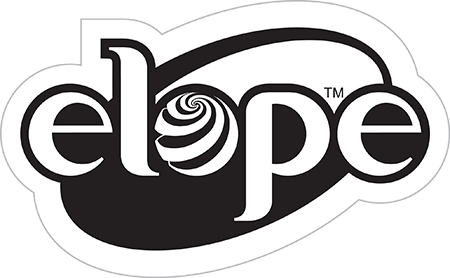 As the original incubator of The Waldo Waldo 5K, elope's generous support has made the Waldo Waldo 5K possible every year since 2012. Family owned and operated, elope is proudly headquartered in Colorado Springs. They specialize in designing, manufacturing, and distributing hats, glasses, costumes, dress-up accessories and other whimsical wearables that spread joy and laughter. For more information, visit www.elope.com.
Sponsors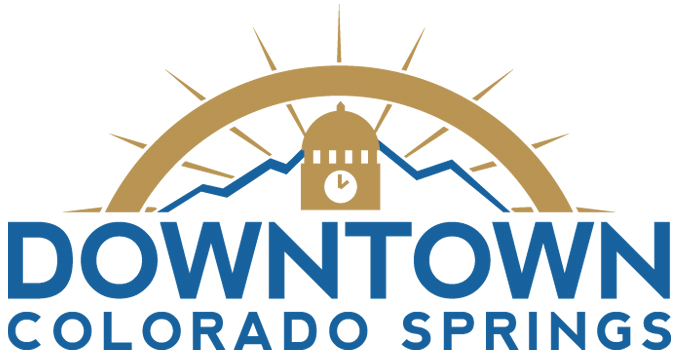 The "Waldo Waldo 5K Walk & Run" is coordinated by Waldo Waldo, Inc., with presenting sponsor Rubies Costume Company. Originally incubated at elope, Inc.