Sales Have Ended
Ticket sales have ended
Ticket sales closed? That's okay, email: chloecastro@vermontlaw.edu or brittmymartinez@vermontlaw.edu to secure your spot.
Event Information
Location
Vermont Law School
164 Chelsea St
South Royalton, VT 05068
Sales Have Ended
Ticket sales have ended
Ticket sales closed? That's okay, email: chloecastro@vermontlaw.edu or brittmymartinez@vermontlaw.edu to secure your spot.
Description
ADMISSION:
Students and Community Members enter FREE - Donation Optional.
Anyone seeking CLE Credits enters for $25.
*BREAKFAST & COFFEE WILL BE SERVED*

*LUNCH WILL BE SERVED*

*ADULT BEVERAGES & LIGHT SNACKS WILL BE SERVED*
---
The Basics:
Vermont Law School's student groups come together every spring to create a conference around building solutions to access to justice, rule of law and legal services challenges. On March 23, 2018 our students will host their Annual Solutions Conference, "2018: #LegalTech - Disrupt The Stone Age." This year's topic focuses on the intersection between technology, the law, and social justice. We will address the challenges to justice and access to law that spring forth from the recent FCC decision to repeal the net neutrality regulation and the use of big data to predict both crime and recidivism. We will also consider the challenges for lawyers of meeting the technology competency levels required by Model Rule 1.6 in a world of rapidly accelerating technical developments. The solutions we explore will focus on equipping lawyers, future lawyers, and the greater community with the legal and technical tools necessary to Innovate, Disrupt, and Lead our way through these challenges.
The conference structure will be composed of three speaker panels, and three break-out labs after each panel. Specifically, our panels include:
Panel 1: The New Age of Big Data Policing
;
Panel 2: Can The Use of Technology and Innovation Transform Social Justice?
; and
Panel 3: Are You Competent to Practice Law?
On the day of the event the conference will supply all speakers and attendees breakfast, lunch, and a cocktail reception/networking hour with beverages and light snacks. The conference will be approved to offer CLE credits.
"The Need"
The essence of our mission as students at VLS is to acquire knowledge that will enable us to fight on the frontlines of the law for our clients. In fulfillment of our responsibilities as competent professionals and advocates, the ABA encourages that we
"...maintain the requisite knowledge and skill, a lawyer should keep abreast of changes in the law and its practice,
including the benefits and risks associated with relevant technology
..." Model Rules of Prof'l Conduct r.1.1, cmt. 8 (Am. Bar. Ass'n 2017).
The Internet of Things (IoT) is the future of jurisprudence. IoT refers to the connection of various internet sensor devices transmitting and storing information on a larger network. Playing off of
Murphy's Law
, the new rule for the future provides that anything that can be connected, will be connected. Needless to say, this expansion of connectivity brings risks to security and privacy but also an opportunity for the legal community to shape how the future of our jurisprudence interacts with this new, innovative, and complex world.
Becoming familiar with
The Internet of Things (IoT) and Legal Technology
will be essential in this new age of technological advancement. Lawyers and community advocates, are charged with the duty to create policy and legislation that will proliferate a safer internet - and all around safer community. We are being equipped with the tools revitalize how big data is used to drive the future of the law. Our duty involves applying the requisite due diligence in maintaining necessary tech competence levels to represent our clients. This area of law is young; it is up to us to navigate the use of big data for the greater good.
---
ALL PROCEEDS WILL BE DIVIDED IN THIS WAY:
75% will go towards the non-partisan non-profit, Measures for Justice. Measures for Justice (MFJ) was founded in 2011 to develop a data-driven set of performance measures to assess and compare the criminal justice process from arrest to post-conviction on a county-by-county basis. Their goal is to use data to measure and understand county-level criminal justice system performance; to measure every stage of the criminal justice process across the 3,000+ counties in the United States; to create a Data Portal the provides the community with access to information that shows how counties are faring in there areas: Fair Process, Public Safety, and Fiscal Responsibility; to recollect data every two years to show trends and establish baselines.

25% will go towards publishing the final product of the Law By Design Lab. The lab will work to develop a large scale outdoor/or indoor wall-decal in a Vermont Community/School/or other accessible area.The goal of the lab is to create a data-driven infographic that addresses a [risk/or concern whether present or anticipated] that is specific to a certain Vermont community - and how the law related to that issue. This lab will be led by Nicole Bradick and The Environmental Law Society.
---
Student Group Cosponsors:
Federalist Society
Environmental Law Society
Business Law Society
Innovation Student Group (not funds eligible
)
VLS Legal Department Endorsement:
---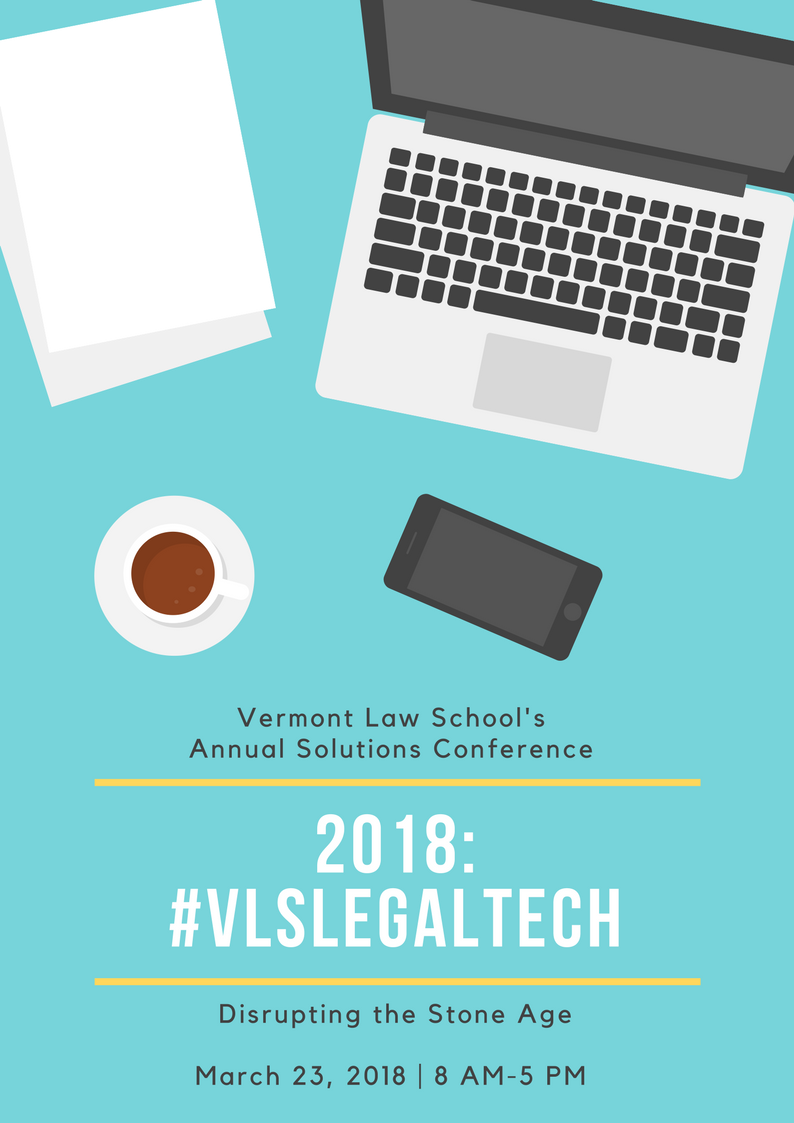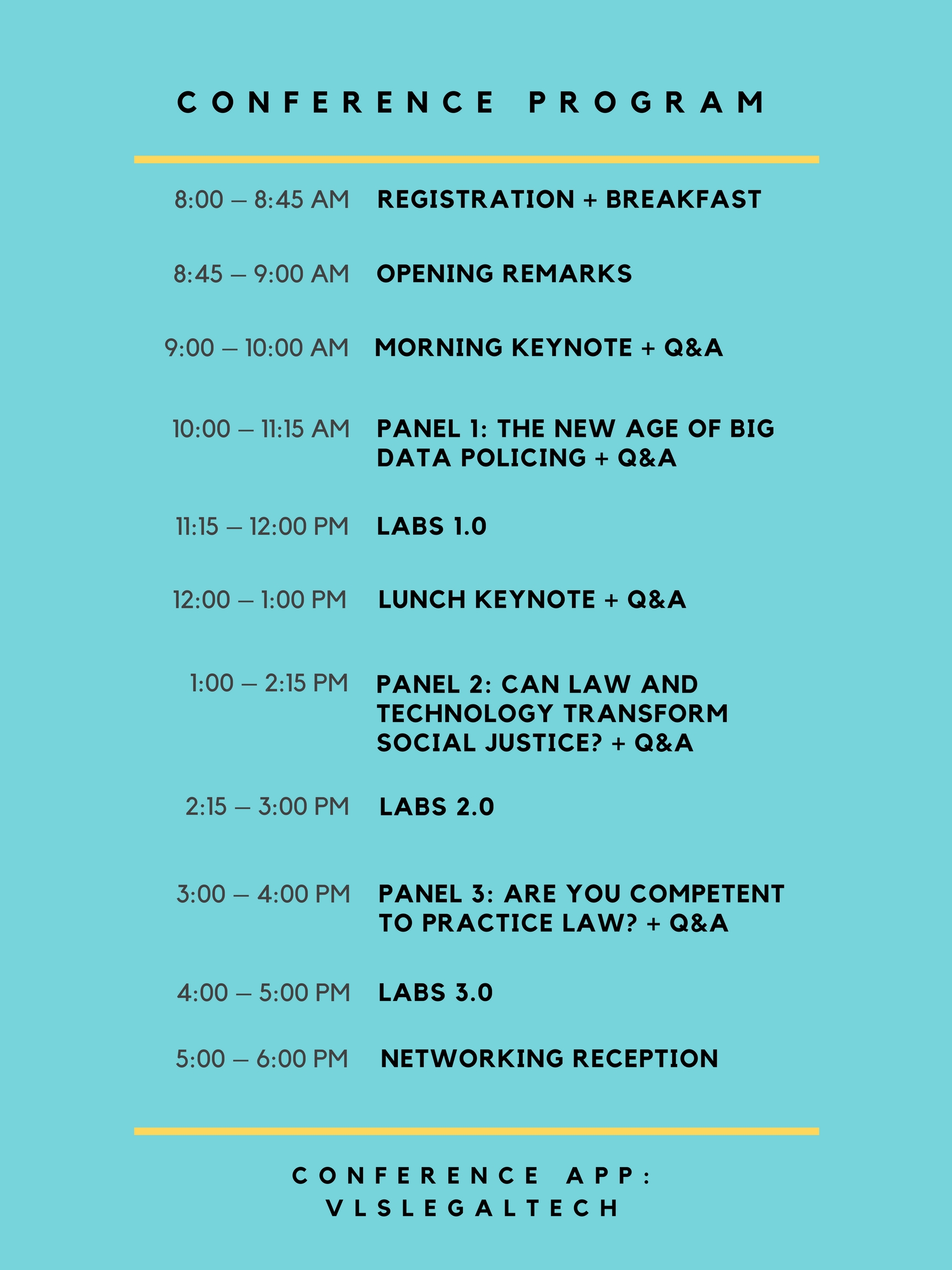 Date and time
Location
Vermont Law School
164 Chelsea St
South Royalton, VT 05068