2018 VISION BOARD ONLINE WORKSHOP

Friday, October 27, 2017 from 12:00 PM to 1:30 PM (EDT)
Event Details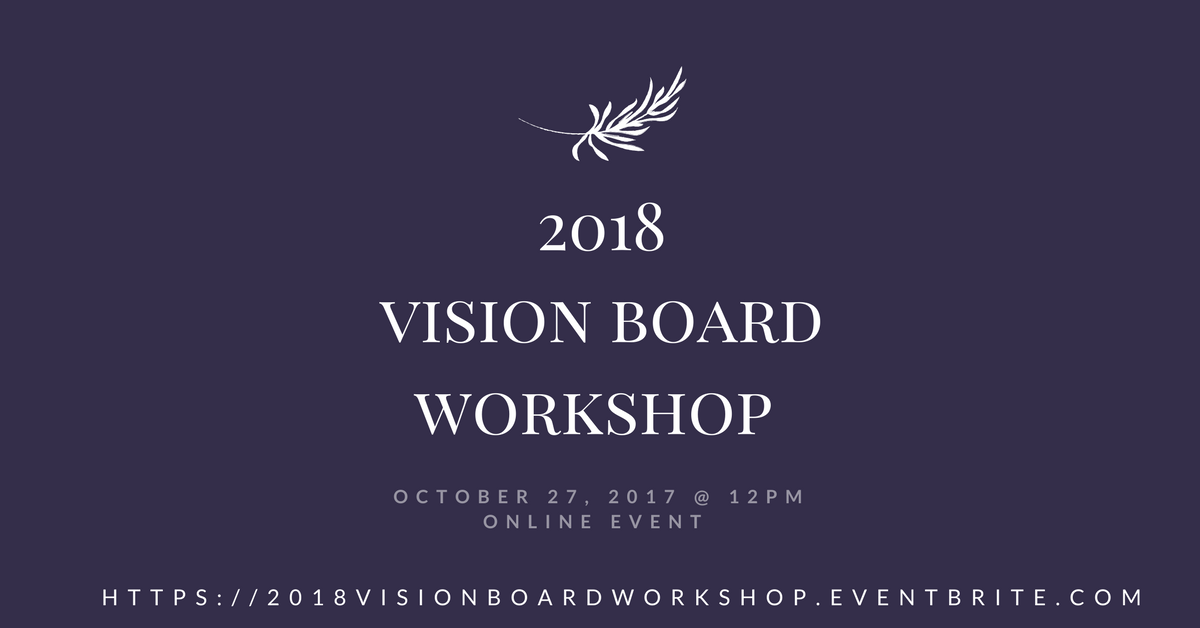 Visualizing your dreams and goals is one of the most powerful exercises you can do! 
Join Lorinda Buckingham, Creator and Founder of Modern Empowerment, and Motivational Speaker, Coach, and Trainer, for a FREE ONLINE 2018 Vision Board Workshop on Friday, October 27, 2017 from 12:00Pm to 1:30Pm EST. Discover how to write out your vision and make it plain. Step into the new year with a clear focus and vision for your future. Lorinda will guide you to discover the power of the inner dreams that you have. Bring your poster board, magazines, scissors, and glue to this amazing ONLINE event!  You may have goals for your business, family, career, and much more! This event is FREE! All you need to bring is your materials and your heart to explore! 
Don't forget to bring your FUN!!
    "Write the vision, and make it plain upon tables, that he may run that readeth it." Habakkuk 2:2
You'll need:
A nice space for you to work

Large blank pieces of card stock 

Colorful felt-tip pens

Several pairs of scissors 

Several glue sticks 

A supply of colorful, beautiful, inspirational magazines 

Dreams, Goals, and Aspirations for 2018!! 
Cost for online event: FREE 
Seats are limited!  Register today!  Don't delay!   
When & Where

This Is An Online Event!

Peachtree City, GA


Friday, October 27, 2017 from 12:00 PM to 1:30 PM (EDT)
Add to my calendar
Organizer
Lorinda Buckingham, Business Strategist & Success Blueprint Developer, is CEO of Modern Empowerment, a premier Personal & Professional Development Training and Consulting firm, specializing in developing and executing development training programs to grow the capabilities of companies, employees, business owners, and sales professionals to become effective leaders to lead others, build cross-functional team work and communication, increase productivity and efficiency, enhance brand reputation, and align their personal development with their business strategies. 
Lorinda has been very successful in helping clients who were frustrated with the lack of internal leadership, anxious to eliminate the fear of rejection, angry about high turn over rates, disappointed in the lack of follow-thru, concerned about the low morale within their organization, and worried about being able to face the challenges and meet the opportunities ahead. 
To learn more about our how our development programs can help you and your team, connect with Lorinda or to work with Lorinda, contact us at modernempowermentgroup@gmail.com.