Description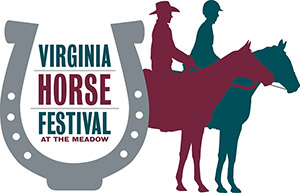 The fourth annual Virginia Horse Festival presents a comprehensive look at the equine industry over three days of clinics, entertainment, demonstrations, exhibits and shopping. The weekend includes an indoor trade show in the 64,000 square foot climate-controlled exhibition hall. Vendors represent a wide spectrum of horse supplies and services from boots to feed, clothing and art, and everything in between. The shopping continues outside with trailer, barn construction, arena footing, and fencing vendors. Clinicians and demonstrators come from across the United States and cover a variety of disciplines offering something for everyone – from the seasoned professional to the casual horse enthusiast. Another major highlight is the annual Secretariat Birthday Celebration here at his actual birthplace. Fans can meet the Secretariat Team along with descendants of the legendary Triple Crown champion, attend special events, see rare memorabilia and much more.
Want to know more about Secretariat? Purchase a Meadow Hall tour ticket and step back in time to the glory days of Meadow Stable. In Meadow Hall, see the Meadow Champions Galleries, the Triple Crown Room and the exclusive Chenery Collection of Meadow Stable memorabilia, including strands of Secretariat's hair. The narrated tours last 45 minutes.
Please visit the event website and Facebook page for more details and schedules.
Prices, policies, programs, schedules and entertainment subject to change or cancellation without notice. No rain checks. No refunds. No weapons, guns or knives allowed at the event. The Meadow Event Park and the Virginia Horse Festival reserve the right to refuse admission.