Description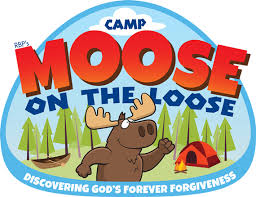 Discovering God's Forever Forgiveness
In VBS the students will experience and learn about the life of Christ as seen through the eyes of Peter. With the help of Bruce the Moose, the Camp Ranger, and other critters they will discover the lasting forgiveness that only Christ can give.
Children will experience five days of worship, engaging Bible lessons, games, crafts, Pewabic Pottery, High Tech, Chamberlain Pony rides and much much more! Lunch and healthy snacks are served daily.
For children 5 – 13 years old through eighth grade.
"If we confess our sins, He is faithful and just and will forgive us our sins and purify us from all unrighteousness". I John 1:9 NIV"
VBS 2018
New Testament Church of God In Christ
15003 Joy Road Detroit, Michigan 48228
July 30 – August 3, 2018 8:30 a.m. to 3:00 p.m.
Cost: Free
Registration begins June 10, 2018. If you have questions, contact New Testament Church at 313.582.1610.