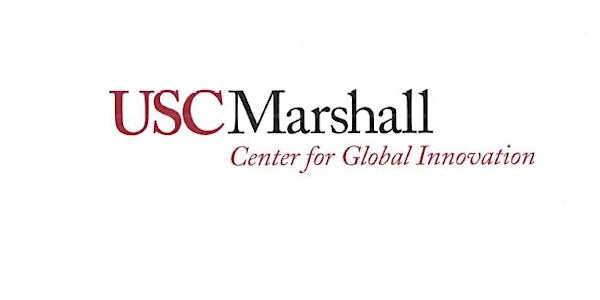 2018 USC Innovation Coast Conference - January 19, 2018
When and where
Location
Doubletree by Hilton - Westside, Culver City, CA 6161 West Centinela Avenue Culver City, CA 90230
Refund Policy
Refunds up to 7 days before event
Description
The 3rd USC Innovation Coast Conference will take place on January 19, 2018 at the Doubletree by Hilton- Westside in Culver City, CA.
The conference provides stimulating discussion on innovation by various thought leaders in Innovation. This all day event includes Breakfast, Lunch, Cocktails, and Dinner
---
Here is our Schedule at a Glance
https://www.marshall.usc.edu/faculty-research/centers-excellence/center-global-innovation
https://www.marshall.usc.edu/faculty-research/centers-excellence/center-global-innovation/news-and-events/3rd-innovation-coast-conference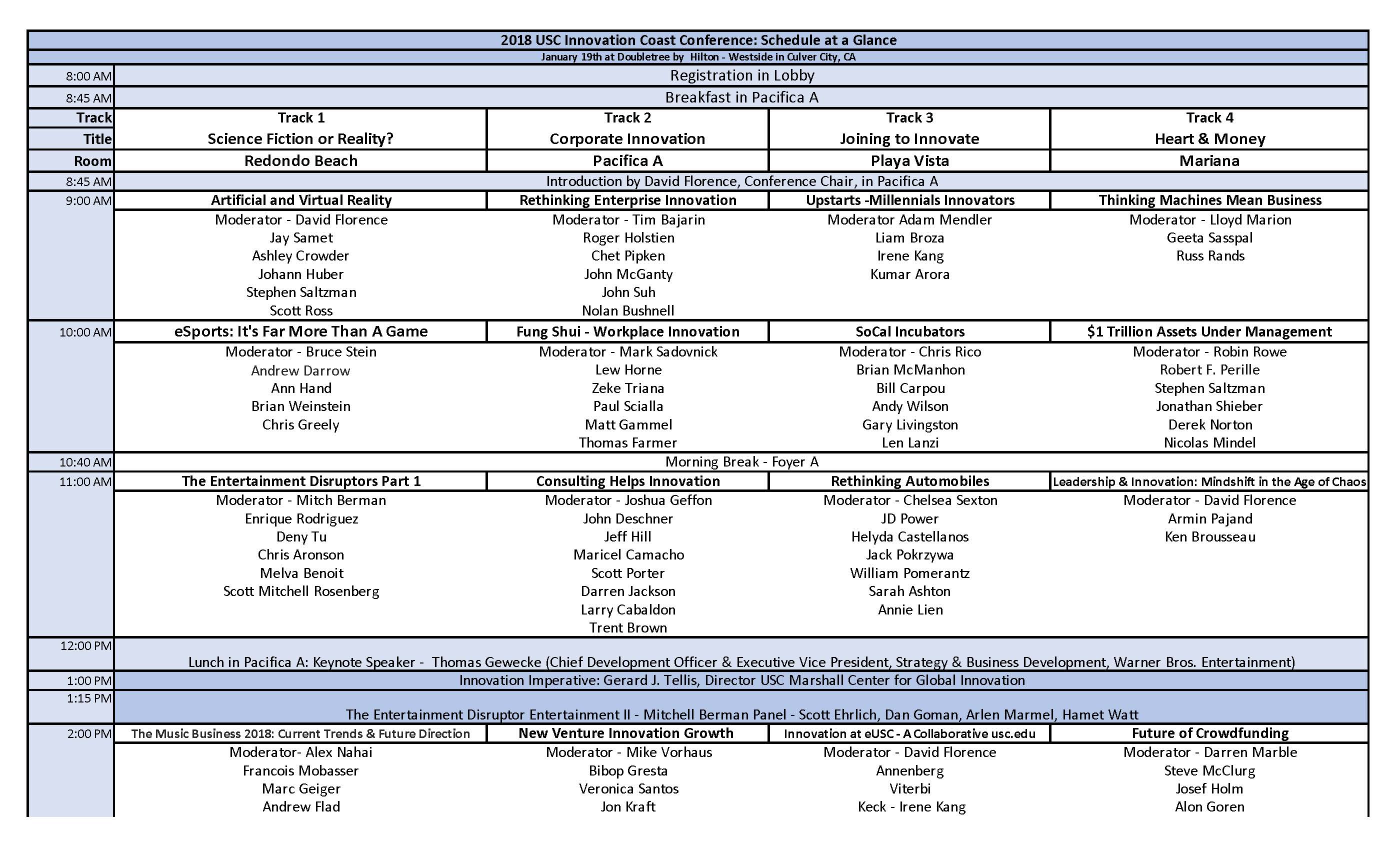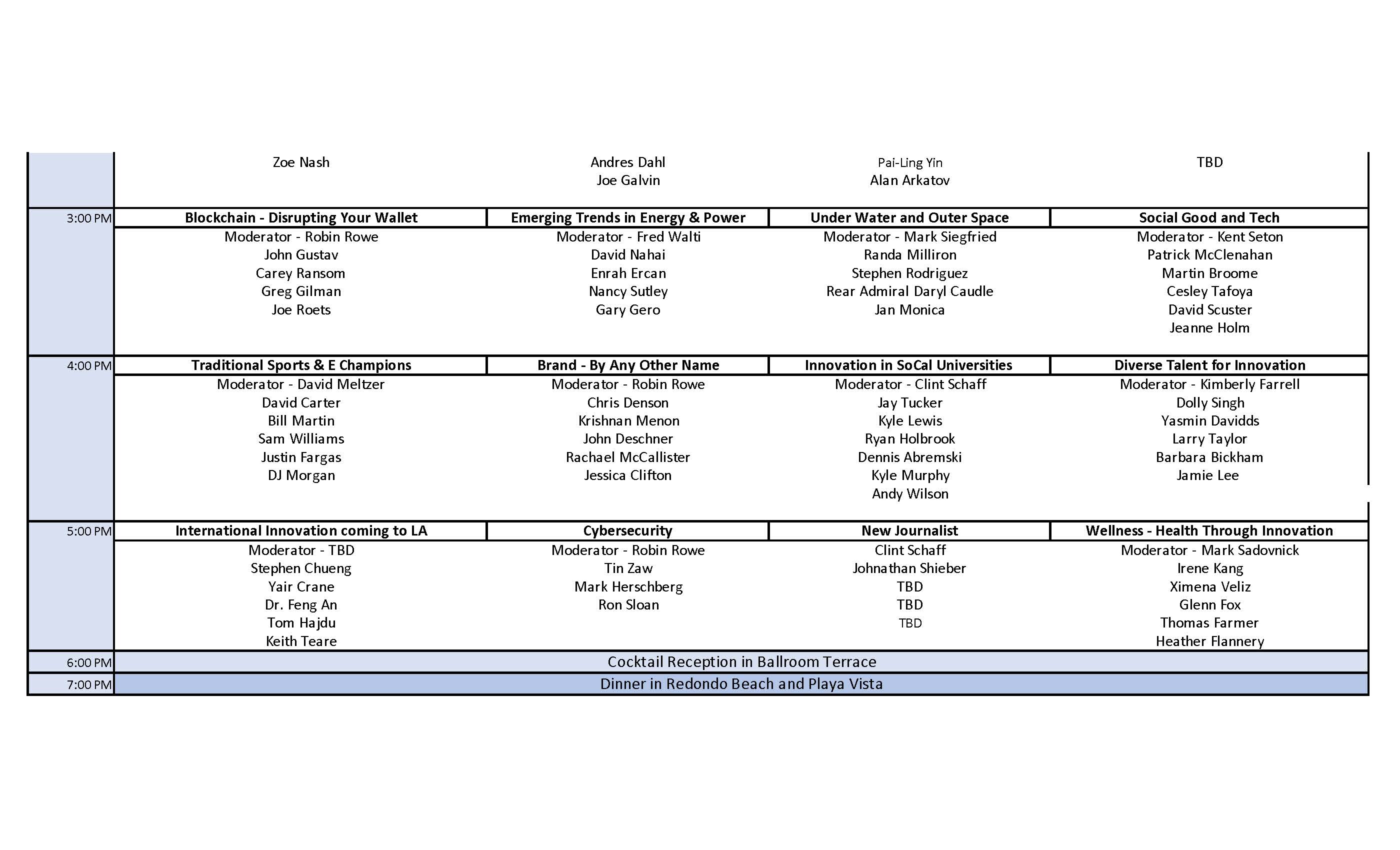 Scheduled Tracks include:
Entertainment & Gaming Panels featuring
o Chief Development Officer and Exec VP of Warner Brothers, Thomas Gewecke and other WB Executives
o Chairman of Twentieth Century Fox, Gary Newman, Fox Film President, Chris Aronson, Fox Film Chair Stacey Sinder
o CEO of TIVO, Enrique Rodriguez
o Founder of Activision and Acclaim Games, Howard Marks
o Technologist and Inventor, Founder of Atari, Nolan Bushnell
Artificial and Virtual Reality Panel featuring
o Vice Chairman of Deloitte Digital, Former Global President of EMI / Capital Records Digital, Jay Samit
o EVP, Global Branding IMAX
o Founder, Executive Chairman & Chief VIsionary Officer Applied VR and Chairman & CEO Lieberman Research WorldWide

Blockchain Panel featuring
o Founder of Science Blockchain, Geg Gilman
o Chief Architect, Founder, Dragonchain (Disney)
Crowdfunding Panel featuring
o CEO of CrowdfundX, Darren Marble
o Founder & CEO of Crowdfunding Marketing SaaS, Josef Holm
Enterprise Innovation Panel featuring
o CEO of Belkin International, Chet Pipken
o CEO of Legalzoom.com, John Suh
o Former CEO of WebMD, Managing Director, Vestar Capital Partners, Roger Holstein
o CEO of Creative Strategies, Tim Bajarin
o General Manager of Internet Brands John McGanty
Other Key Innovations include:
o President of CBRE Southern California, Lew Horne
o Automotive and Customer Experience Expert, JD Power IV
o Director of the Center of Global Innovation at USC and Author, Professor Gerald Tellis
o CEO of Sports 1 Marketing and Humanitarian, David Meltzer
o Co-Founder of TechCrunch, Santa Cruz Networks and Investor, Keith Teare
o Founder of Pandora, Jon Kraft
o US Head of Digital at Edelman, Jessica Clifton
o Founder of METal, host of KenRadio Broadcasting, Ken Rutkowski
o Marketing Expert and Star of "Who Killed the Electric Car?", Chelsea Sexton
o Founder of LACI (Los Angeles Clean Energy Incubator) Fred Walti
o Former SpaceX and Tesla executive, Dolly Singh
o Former Managing Partner, Guggenheim Partners, President Crowdfunder.com, Steven McClurg
o Hyperloop Co-Founder, Bibop Gresta
o Former President of Guthy Renker, Anders Dahl
o Partners at Bain, BCG, Deloitte, EY, PWC
o Admiral Caudle commander, Submarine Force, U.S. Pacific Fleet and cybersecurity expert and PhD
And, many more innovators!