Description
2018 US China Blockchain and Digital Currency Conference is set in Los Angeles on August 22. The one day event is hosted by Blockchain China Connect and Artisan Business Group, Inc., and partnered with FundingPost.com. It is the only Sino-US investment and funding focused business event for blockchain and cryptocurrency industry. As Chinese government has banned ICOs and cryptocurrency tradings in China, more Chinese tech investors, blockchain startups and bitcoin mining companies are seeking alternative solutions overseas, the U.S. is one of the top considerations and destinations.

Conference Participation:

More than 20 expert speakers from both the U.S. and China will cover a variety of hot topics such as blockchain technology, startup investment, capital raising, ICOs, bitcoin mining, virtual currency trading, SEC compliance, legal and taxation, etc.
Hundreds of blockchain entrepreneurs, investors, bitcoin mine operators, traders, and legal taxation experts from China and the U.S. are expected to attend and discuss the latest technology innovation, market trends, and regulatory updates in the blockchain and cryptocurrency industry. The one day conference provides industry professionals and practitioners a great opportunity of peer-to-peer networking and exploring investment, business and collaborations between the U.S. and China.
Conference Discussions:

Application of blockchain technology in different fields: finance and banking, e-commerce, real estate, medical and health services, artificial intelligence, internet of things and travel services, etc.

Future trends of digital currency, investments from China, bitcoin mining and operation in the U.S., ICOs, innovative startups, government supervision, tax laws and other related regulations
Expert Speakers and Panelists: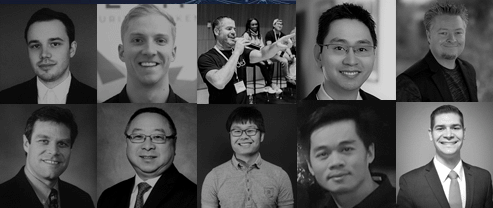 Xiahong Lin - Founder of Bodhi

Jeffrey Levinson, Founder & CEO of Securitech Blockchain Industry


Joe Rubin, Co-Founder and Managing Director of FundingPost.com

Jor Law, Co-Founder of VerifyInvestor.com

Phil Sigler, Chief Visionary Officer of The LendingCoin

Graeme Moore, Vice President of Marketing of The Polymath Network

Andrew Zapotochnyi, North America Representative at CoinTraffic

Harley Dou, Managing Director, Tang Wealth

Gan Zhang, Partner, RTF

Richard Levin, Attorney & Shareholder at Polsinelli

Steve Anapoell, US securities attorney


Rob Tiv, President & COO of SonicMessenger

David W. Klasing, Founder & Managing Attorney, Law Offices of David W. Klasing

Brian Su, CEO, Artisan Business Group, Inc.


Tyler McKay, President at Blockchain China Connect


More speakers will be announced


---

美国Blockchain China Connect(区块链中国联)携手雅商顾问集团将于2018年8月22日在加利福尼亚州洛杉矶市联合举办2018美中区块链和电子货币应用交流大会,这将是美国规模最大的以讨论中国市场区块链研究与应用和投资资本对接会议。大会特别欢迎中国区块链领域的资本风投企业和科技创新创业项目前来参加展示,与美中两国同行和专家们零距离接触交流,机会难得。 随着区块链技术应用在美中两国的不断发展进步和成熟,它的实际应用将为人类社会带来很广泛的积极影响,此次论坛将展示美中两国区块链产业最新的发展,将进一步推动区块链和商业相结合, 并为两国在科研和应用领域的合作搭建一座稳固的桥梁。我们热诚欢迎你来参加这次盛会,亲身了解更多关于区块链的的第一手信息和实用知识,抓住当前最佳时机,通过与投资渠道的交流和对接,打造优秀的商业合作机会。最近区块链产业发展在美国异常火爆,我们会议主办方会及时跟踪行业最新趋势,首次电子货币发行动态和美国监管部门最新政策法律,将及时安排和调整会议内容。
2018美中区块链和电子货币应用论坛将邀请美国和中国最前沿一线的实战家和知名法律专家与大家一起探讨和分享经验,我们将围绕着两个主题展开讨论:
1)区块链技术在不同领域的应用:金融与证券,电子商务,房地产,医疗健康,人工智能,物联网和旅行服务等多个行业
2)电子货币未来趋势,投资资本对接,赴美挖矿与运营,首次电子货币发行,优秀创新创业项目,政府监管及税务相关法规等
大会为期一天(8月22日),有意参加2018美中区块链和电子货币应用交流大会的朋友们,请提早联系我们,并获得早鸟优惠价及团体优惠价。


---

Venue and Fees:
The event will take place within the confines of a nice hotel near Los Angeles International Airport. Your fee includes breakfast, luncheon, and meeting materials. You shall be responsible for your own roundtrip air fare, travel, lodging, parking and internet access expenses. Meeting venue will be informed to participants only upon registration.
Registration and Refund Policy:
All sales are final. We do not provide refunds for any reason except if we cancel a program. We do provide 100% credit if you have to cancel up to and including 8 days prior, with one year to use that credit in any event of your choice. If you cancel 7 days or less prior to an event, your fee is lost and there is no credit. This is due to obligations and penalties we incur from various venues.
Conference Affilate Program:
Make money when you sign up our conference referral program! sign up at https://www.eventbrite.com/affiliate
Sponsorship, Exhibitor Program and Offline Registrations, Please Contact Us:
Email: Mr. Tyler McKay tyler@BlockchainChinaConnect.com 217-899-6661
Event Website: http://www.BlockchainChinaConnect.com