Description
7 PM: "Harlem Nights"
The Animation Extravaganza continues on into the night with a screening of films made by graduate animation students and the presentation of student awards!
In addition, the UCLA Animation department is thrilled to honor American animator, writer, and comic book artist Floyd Norman its Crystal Anvil Award for his contributions to the field.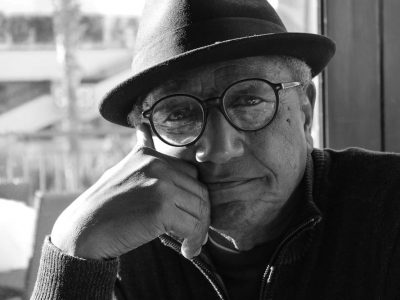 Over the course of his legendary career, Floyd Norman has worked for Walt Disney Animation Studios, Hanna-Barbera Productions, Ruby-Spears, Film Roman and Pixar. He is the recipient of several awards, including the Winsor McCay Award at the 2002 Annie Awards and the Inkpot Award at Comic-Con International. Norman was named a Disney Legend in 2007 and has authored several books on animation.
9 PM: Reception
After the screening, join us on Sound Stage 2 for live music from The Happiness Band, catering from Ms. Glow, and interactive displays created by animation students (on the Scoring Stage)!
An Animators' "Drawing"
You are invited to make a donation to the Dan McLaughlin Animation Fund, which supports scholarships and fellowships for Animation students and discretionary support for the activities of the UCLA Animation Workshop.

Donors who make a gift ($10 suggestion) will receive a free ticket for the opportunity to win one of several prizes from Sugarfina, Shag, ACE Hotel, Gracie Films, and more.
The scholarship is named for Dan McLaughlin, who was the area head of the UCLA School of Theater, Film and Television's Animation Workshop from 1970, until his retirement in 2007.
Organizer of 2018 UCLA TFT FILM FESTIVAL: ANIMATION EXTRAVAGANZA, pt. 2