Description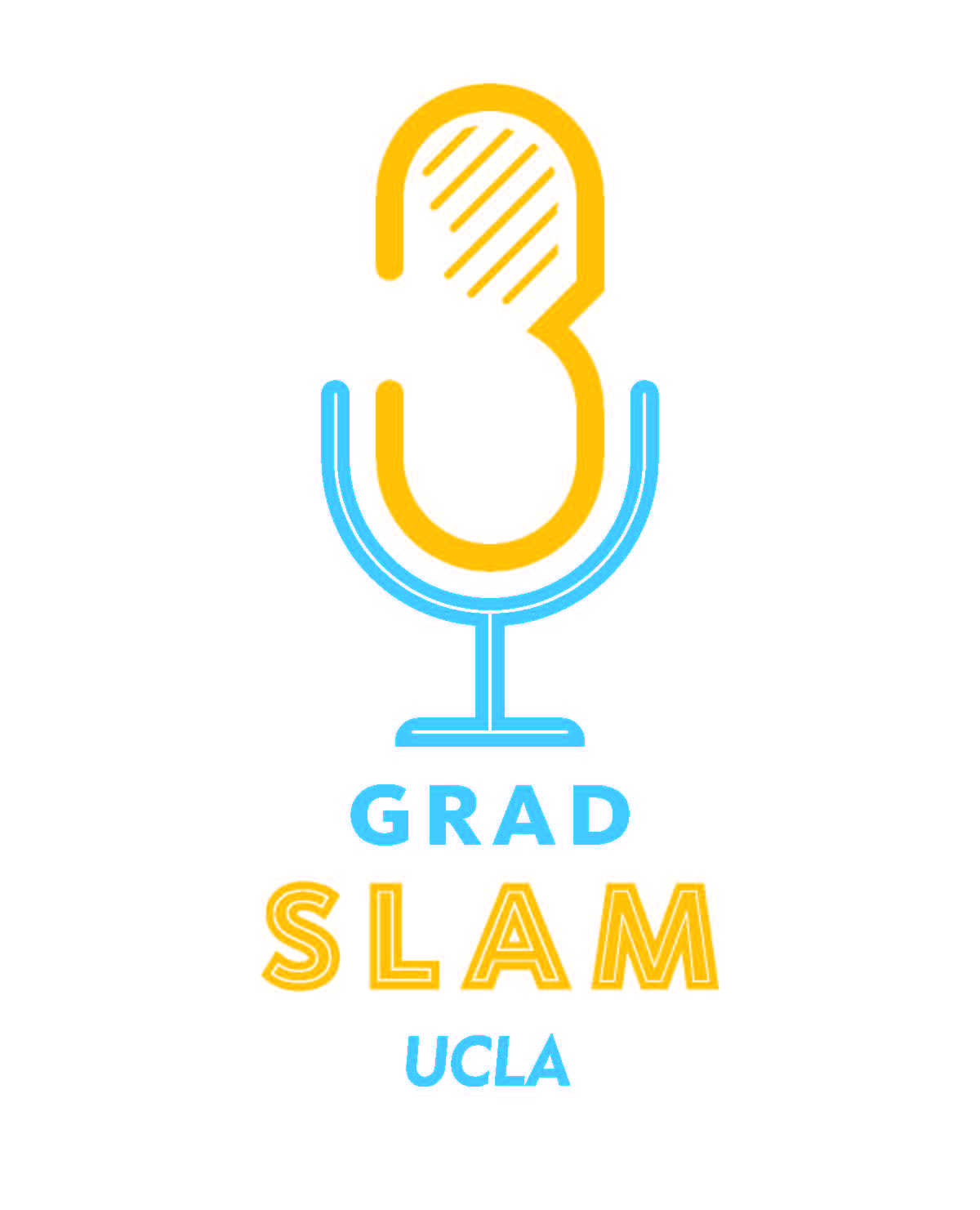 Final Competition & Celebratory Reception
Wednesday, March 7, 2018
5:00 pm - 7:30 pm
California Nanosystems Institute (CNSI) Auditorium
570 Westwood Plaza, Los Angeles, CA 90095
Please join us at the fourth annual UCLA Grad Slam final event!
Grad Slam is a campus-wide competition that showcases and awards the best 3-minute research presentations by graduate students. The competition not only helps foster the important career development skill of articulating graduate research in an understandable and engaging way to those inside and outside the academic community, but it also highlights the excellence, importance and relevance of UCLA graduate students and their research.
Ten finalists will compete for first, second and third place in the UCLA final competition, winning fellowships in the amounts of $3,000, $2,000 and $1,000 respectively. There will also be an Audience Choice award in the amount of $500. The campus winner will then advance to a UC-wide competition that will be held in San Francisco on May 3, 2018.
Please come and join us for the fun!
Event Schedule:
5:00 pm - Light refreshments
5:30 pm - Final Presentations, Audience Choice and Judging Panel Voting, Awards Ceremony
6:30 pm - Celebratory reception
Parking in Lot 9. UCLA permit parking and $12 parking for non-permit holders. See map and directions provided with invitation.
Please visit the UCLA Grad Slam website for more info: https://grad.ucla.edu/life-at-ucla/events/2018-ucla-grad-slam/