2018 Trill Comedy Festival - Workshops for Performers

Saturday, October 6, 2018 at 12:00 PM

-

Sunday, October 7, 2018 at 3:00 PM (CDT)
Event Details
2018 TRILL COMEDY FESTIVAL - Presented by Station Theater
Learn more about comedy from some of the best in the business! Trill Comedy Festival brings you three more workshops for 2018!  Please arrive 15 minutes before the beginning of the workshop to check in. 
---
Saturday, October 6; 12-3pm (Classroom)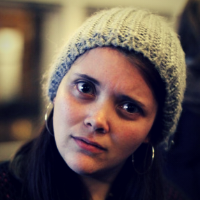 START STRONG! - Tina Jackson, Bexar Stage - San Antonio, TX
Whether it's a single word or banter with an audience member, there's a lot of information performers need to pull from a suggestion to last you the length of a show. Tina Jackson (Artistic Director of Bexar Stage, San Antonio) will teach you how to cull inspiration from both organic (one-word/phrase) and premise (story/banter)-based suggestions to give you the best chance of success as you move into scenework.
- Prerequisites: Level 1 / Intro required
- Maximum number of students: 16 
- Workshop Length: 3 hours
This workshop is happening at the same time as the Off Book workshop. 
---
Saturday, October 6; 3-6pm (Theater)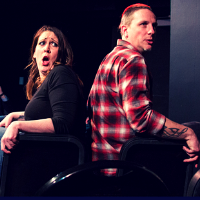 Improvising in 3D - Butch Roy, HUGE Theater - Minneapolis, MN
Do you struggle with creating characters that actually mean something? Do you want to make environments that help inspire and surprise? Learn tricks to creating a character and practice the tools of going deeper. Make your improv feel easy and fun by living in the skin of a fully-fleshed and dimensional character of your creation.
- Prerequisites: Level 1 / Intro required
- Maximum number of students: 16 
- Workshop Length: 3 hours
---
Sunday, October 7; 12-3pm (Theater)
What A Relief, Everything is on Fire - Butch Roy & Erin Kennedy, HUGE Theater - Minneapolis, MN
This workshop will focus on going toward the scary possibilities, how "having someone's back" can also mean "sneaking up on them" and the fun that can can be found when you stop trying to be nice to your partners and get to what really makes you nervous.
- Prerequisites: Level 1 / Intro required
- Maximum number of students: 16 
- Workshop Length: 2 hours

---
Station Theater
1230 Houston Avenue, Houston, TX 77007
832.786.0413
StationTheater.com | info@stationtheater.com

Street parking is available on Dart Street or at the neighboring Revolution Dojo after 7pm. Please be mindful when parking in front of area homes as some driveways are difficult to see. 

Organizer
Station Theater is Houston's home for longform improv comedy. Since 2012, Station has hosted comedy shows every week featuring the best improv teams in the city. Visit our mainstage theater on Houston Avenue to satisfy your comedy craving all weekend and then learn about how you can get involved too!
Longform improv is a unique form of live entertainment that is always original and never predictable. The audience provides a random suggestion as inspiration for the show. After that, you sit back and let the teams work their magic as they create hilarious scenes and situations. The comedy is created in the moment, so the show you see will have never existed before, and won't ever exist again. 
Station's comedy conservatory offers workshops and classes in long form improv and  sketch comedy. 
Station is available for corporate training programs and private events.
________________________________________________
TICKET REFUND/EXCHANGE POLICY
If you have pre-purchased tickets online, please arrive 15 min before showtime to guarantee the best seating. If you have not arrived at showtime, your tickets may be released to accomodate patrons on the waitlist. 
Ticket policies: http://www.stationtheater.com/shows/ticket-policies-information 
Tickets are non-refundable, though we are happy to transfer tickets to a different show when possible. If you have questions, please email info@stationtheater.com.